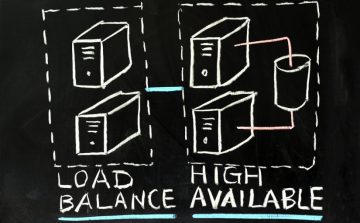 Citrix NetScaler: What Exactly Is It? | Parallels Insights
If you thought Citrix NetScaler was one product, you're mistaken. It is the defunct name for a line of networking solutions from Citrix. The NetScaler brand was abandoned in 2018, just a few days after Citrix's annual Synergy conference. It consisted of the following products:
NetScaler ADC, an application delivery controller, is now called Citrix ADC.
NetScaler AppFirewall, an application firewall now known as Citrix Web App Firewall.
NetScaler Unified Gateway, a remote access solution now named Citrix Gateway.
NetScaler Management & Analytics System, management, monitoring, and troubleshooting console now called Citrix Application Delivery Management.
NetScaler SD-WAN, a software-defined wide area network management system now known as Citrix SD-WAN.
NetScaler Secure Web Gateway, a set of tools for countering Internet-based threats now collectively known as Citrix Secure Web Gateway.
The core product was NetScaler ADC. In most cases, when people used the term Citrix NetScaler, they meant NetScaler ADC. Some of the products mentioned above are offered either as standalone or as part of NetScaler ADC. Moving forward in this article, we'll just be focusing on NetScaler ADC. When we say NetScaler, we mean NetScaler ADC/Citrix ADC.
Choices, Choices…
Not really. Citrix NetScaler alone is offered in several versions:
As a physical appliance known as NetScaler MPX
As a logical appliance known as NetScaler SDX
As a virtual appliance known as NetScaler VPX
As a containerized version known as NetScaler CPX
It also comes in Premium, Advanced, and Standard editions, with Premium having the most features and Standard having the least. After that, you have a wide range of models that support different system throughputs, L7 HTTP requests/sec, SSL transactions/sec, compression throughput, and so on. You have model names like MPX8905, MPX/SDX 14020-40G, and MPX/SDX 26200-100G, to mention a few (there are many more).
So how much do these things cost? Since there are several models to choose from, you could imagine they also come at a wide range of price points. To give you an idea, at the time of writing,  a single Citrix ADC VPX 10 Mbps Standard Edition costs $2,440—a VPX 1000 Mbps Standard Edition costs $18,300. A 3000 Mbps VPX Premium Edition costs $43,920. These are just the purchase costs of the product itself. We're not even computing support costs and other associated costs in the product's lifetime.
Citrix NetScaler in Virtual Application and Desktop Delivery
Citrix NetScaler can act as a middleman by offloading SSL (secure traffic) from application servers. When something is sent over the internet securely, it is encrypted and needs decryption when it reaches the destination. This process of encryption and decryption takes up a lot of time and resources. By moving the SSL offloading process to the application delivery controller, the burden is reduced from servers, thus freeing them to process more data. This also reduces the number of servers required to complete the task.
Although it has several capabilities, Citrix NetScaler is often deployed as a load-balancing tool in the virtual application and virtual desktop delivery environments. In every practical sense, that's overkill. If all you need is a way to distribute workloads across nodes in a virtual application/desktop server farm, then a more cost-efficient solution is to use Parallels® Remote Application Server (RAS).
Parallels RAS Offers Built-In Load Balancing
Parallels RAS is a virtual desktop and virtual application delivery solution that already has a built-in load balancer designed explicitly for this purpose. Because load balancing is included in each Parallels RAS license, the total cost of ownership (TCO) of that load balancer is zero. In addition, Parallels HALB Appliance can work as a standalone load balancer—and it comes free with very few simple installation steps. Parallels RAS can even integrate with Citrix NetScaler!
Load balancing certainly plays a critical role in application and desktop delivery, but it doesn't have to be overly complex and expensive. Want to try a simple and affordable alternative to Citrix NetScaler?
Try your 30-day evaluation of Parallels RAS today!  
References:
CloudPro | https://www.cloudpro.co.uk/it-infrastructure/virtualization/7489/citrix-quietly-ditches-xen-and-netscaler-brands-days-after
IT Central Station | https://www.itcentralstation.com/products/comparisons/citrix-netscaler-adc_vs_loadbalancer-org
Carl Stalhood | https://www.carlstalhood.com/netscaler-essential-concepts-part-1/
Citrix Access Gateway | https://www.parallels.com/blogs/ras/citrix-access-gateway/