Why Migrate from Citrix Presentation Server to Parallels?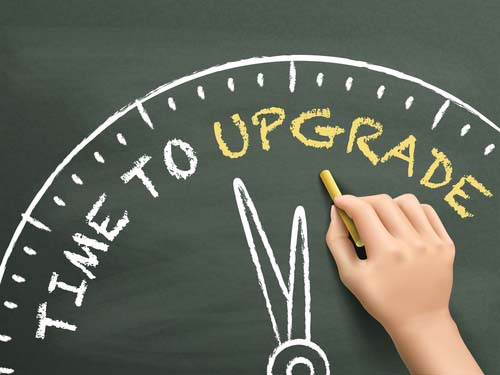 On 3 March 2015, Citrix reviewed the lifecycle of Citrix Virtual Apps (formerly Citrix XenApp) and Citrix Presentation Server. For businesses, the subsequent mandatory migration has the potential to cause a disruptive wholesale change in their IT environment.
Citrix Presentation Server
However, Citrix Presentation Server's end-of-life announcement also gives companies the opportunity to re-evaluate their needs and investigate the options provided by other vendors. As businesses face this rapidly approaching deadline, it is crucial to plan a migration strategy.
Patches, or "hotfixes" seem to be a common trend throughout blogs and forums. Hotfix this, hotfix that, this hotfix will not work with that OS, support doesn't have a solution for your environment, and so on.
"Only the early adopters of XenApp 6 really know how bad it was, before the 100-plus hotfixes," said Andrew Morgan, Solutions Architect, Novosco Ltd.
Apart from that, the upgrade and migration procedures are not as straightforward as Citrix would have us believe. With a large, complex, and interconnecting product range, Citrix makes it hard for organizations to evaluate the real cost associated with its software infrastructure.
Administrators find themselves constantly monitoring all of the Citrix products to ensure that they do not miss an update or migration of any solution. With many different End-of-Maintenance (EOM) and End-of-Life (EOL) announcements, finding out too late could cause huge problems.
To add insult to injury, IT pros are advised to migrate from Citrix solutions quickly in order to avoid extended support costs that could reach up to around €200,000 per year, depending on the size of the organization. Upgrading to unpolished software also generates its own range of costs and complexities. And let's not forget that without Citrix Virtual Apps (formerly Citrix XenApp) Fundamentals and VDI-in-a-Box, it looks like Citrix may be turning its back on small and medium-sized businesses.
"XenApp's change in status implies that product lifecycles are getting shorter and shorter," said Federica Troni, Principal Analyst, Gartner Inc. "It forces users into an upgrade cycle faster than they would like."
Although Citrix does not publish its charges for extended support programs, a Citrix spokesperson said that they work with customers on an individual basis to understand and address their needs for extended support. "One large enterprise in Europe with 2,500 Citrix Virtual Apps (formerly Citrix XenApp) platinum seats was given an approximate quote of €100,000 per six months ($121,000 or £78,310) by its support provider." Archana Venkatraman, Datacenter Editor, TechTarget
Despite the benefits associated with new software, upgrades are hard to justify when you consider the cost, notably in departments that do not generate any revenue, such as IT. It is equally hard to justify maintaining support on an old system for up to €200,000 annually.
Anything else you should know?
Take all of that in. It can't get worse, right? WRONG! The biggest migration challenge is whether applications running on the current Citrix solution are compatible with the newer version. There are many legacy apps out there that just won't run on Server 2008 in 32-bit mode, let alone on Server 2008 R2 which is 64-bit only. This means that on top of the premium price you fork out to pay for the Citrix upgrade, you also pay for the newest version of office software, not to mention user training!
Also, it is important to note that while migrating to the new version of Citrix Virtual Apps (formerly Citrix XenApp), the upgrade will have to run in parallel with the old solution. Yes, that's right, you have to invest in new hardware to support the new system while the old system is maintained just to keep up appearances until finally being retired. This is because XenApp 6.0 and 6.5 cannot be part of a mixed farm. You cannot mix farms with versions 4.5/5.0, 6.0 and 6.5, so you have to build the systems in parallel and eventually use Web Interface to aggregate the two farms together.
Why Choose Parallels Remote Application Server ?
Parallels has supported many companies in the migration process from Citrix. Parallels Remote Application Server (RAS) is easy to implement, provides enterprise scalability, and integrates powerful universal printing and scanning functionality.
Parallels RAS is an affordable and easy-to-use alternative to Citrix. Easy to configure and install, it can be set up in less than five minutes. Parallels RAS simplifies the management of your virtual infrastructure, with the flexibility to mix and match resources from all major hypervisors as well as RDS at a fraction of the cost of Citrix solutions.
With Parallels RAS it is possible to mix different versions of Windows Server 2003 (2008 and 2012), avoiding the restriction of having to use only one operating system to run all operations, while retaining application compatibility. This allows organizations to migrate at their own pace.
Parallels RAS makes the migration process easier with a free migration tool that automates most of Citrix Virtual Apps (formerly Citrix XenApp) use case scenarios. The migration tool extracts settings from Citrix XenApp 6.x into a file that can be imported from Parallels RAS Console.
Download Citrix Migration Tool
Read more about Citrix Alternative
Download the Citrix Migration White Paper
References
Citrix Presentation Server: http://www.computerweekly.com/news/2240160204/Citrix-revises-XenApp-EOL-IT-advised-to-upgrade-quickly
Citrix Presentation Server versions | Brian Madden
Citrix Presentation Server: WhiteHatVirtual
Citrix Presentation Server: http://www.computerweekly.com/news/2240148232/IT-pros-pushed-to-upgrade-to-XenApp-65-by-July-2013
Citrix Presentation Server: http://www.citrix.com/support/programs/software-support/extended.html
Citrix Presentation Server: http://www.computerweekly.com/news/2240160204/Citrix-revises-XenApp-EOL-IT-advised-to-upgrade-quickly