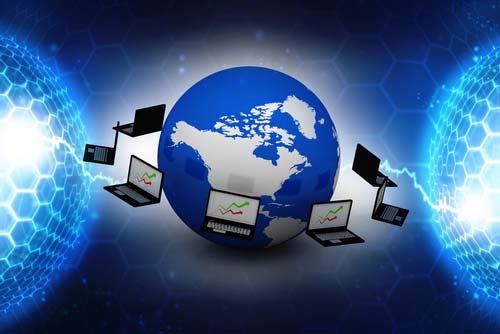 Citrix Receiver Login Problems May Be Very Common | Parallels RAS
Citrix Receiver Login Problems 

Citrix Receiver (now known as Citrix Workspace) is notorious for having login problems that are hard to troubleshoot. Because logins precede each user session, any extended delay at this stage instantly curtails user productivity. 
It's a complex web of multiple stages and services
Behind this seemingly simple login process are not only multiple stages that involve several internal and external servers and services (aside from Citrix Receiver itself) like the XML Broker, NetScaler, StoreFront, Delivery Controller, Session Host/VDI and Active Directory. Many of the stages run simultaneously. This means that when you attempt to troubleshoot a slow login, you can't easily pinpoint exactly where the delay is coming from.  
What stage is causing the delay?
Because of the many stages involved, you need to identify first which stage is causing the delay before you can troubleshoot the main issue. Is it when a session is being brokered? Is it while a virtual machine (VM) is being started? During client validation? During Group Policy or script execution? When an HDX connection is being established? During authentication? What if more than one stage is causing the delay? In order to resolve login problems, you need to possess a deep understanding of each stage and the analytical skill to zoom in on the root cause. 
Business 
c
onsequences of Citrix Receiver 
l
ogin 
p
roblems
When an end user's role is vital to a time-sensitive business process and that user's access to a virtual application or desktop is delayed due to a Citrix Receiver login problem, the entire process can suffer. Worse, what if the virtual application is being accessed by a medical practitioner who needs it for diagnosis or providing patient care? 
Avoid Citrix Receiver login problems for good
The surest way to avoid Citrix Receiver login problems is by shifting to Parallels® Remote Application Server (RAS). Parallels RAS not only comes with an uncomplicated architecture that's less susceptible to login issues, but it's also equipped with an AI-powered session pre-launch feature that enables ultra-fast user logins.  
Download your 30-day evaluation period of Parallels RAS and get rid of your login problems today!  
References:
EG Innovations | https://www.eginnovations.com/blog/two-easy-methods-for-troubleshooting-citrix-logon-issues/ 
ardamis | https://ardamis.com/2010/04/22/resolving-common-citrix-issues/ 
24×7 IT Connection | https://24x7itconnection.com/2019/04/24/how-to-troubleshoot-citrix-logon-issues/ 
Spiceworks | https://community.spiceworks.com/topic/323694-citrix-receiver-enterprise-logon-problems 
Carl Stalhood | https://www.carlstalhood.com/workspace-app-for-windows/