Citrix remote desktop | Parallels RAS alternative solution
What is remote desktop?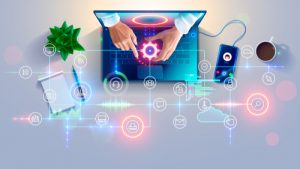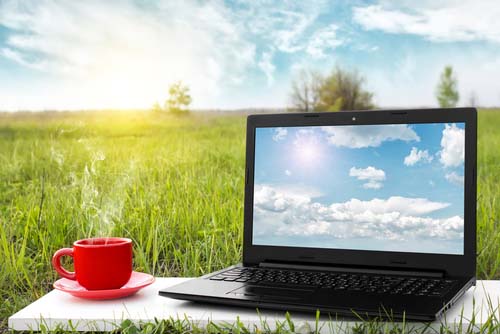 A remote desktop typically contains the full desktop environment and either store the data centrally on the server, remotely on the client storage space, or doesn't store the data at all. The remote desktop concept evolved from Microsoft terminal services. However, with time, more and more players, such as Citrix, VMware and Parallels started offering their remote desktop solutions with different pricing and integrations. As Citrix is one of the key players in this segment, it's worth looking at their solutions.
What is Citrix remote desktop and why use it?
Citrix remote desktop solution, known as Citrix Virtual Apps and Desktops, is a virtualization software by Citrix that enables you to publish desktop instances running on either a virtual or physical machine on a server, from any device, anywhere.
If you want to experience the Citrix remote desktop functionality, Citrix Virtual Apps and Desktops is your go-to product. Citrix Virtual Apps and Desktops provides remote desktop offerings as well as application delivery. Remote desktop software is a preferred solution for collaborative task execution and uses. Compared to traditional computing, in virtualization, the computing resources such as storage, CPU, and memory are distributed so that you can create more users-per-unit of hardware. Citrix uses its proprietary HDX protocol that enables businesses to access corporate resources from remote client devices. HDX technology offers a high definition end-user experience with graphics-intensive works.
Challenges with Citrix remote desktop
Desktop virtualization is a combination of different technologies, such as VDI, remote desktop, and application publishing. Organizations do not prefer to count on a single technology but want to leverage all of these technologies with a single and straightforward solution. HDX-enabled Citrix remote desktop publishing is suitable for graphics-intensive purposes but is too costly. The price of the Citrix Virtual Apps and Desktops product is just too much to ignore other viable alternatives. Although "Citrix Virtual Apps", and "Citrix Virtual Apps and Desktops" are essentially the same product, you need to pay for an extra license (Citrix Virtual Apps and Desktops) to be able to publish desktops. So, you don't have the luxury to publish both apps and desktops under a single license. Apart from bearing this high cost, you may have a difficult time managing a single product for two different purposes under dual licensing.
Remote desktop experience with Parallels RAS
Parallels Remote Application Server (RAS) provides both application delivery and remote desktop publishing under a single license, which is a key differentiator from the Citrix software. Whether you need to securely publish an application or the complete desktop instance from a virtual or physical machine, Parallels RAS makes it possible. With Parallels RAS, you get the key features of Citrix Virtual Apps and Desktops without a complex license, and at a much lower price.
Additionally, with its advanced HTML5 client, Parallels RAS offers remote users the ability to work seamlessly on published applications and desktops on any HTML5-compatible browser. Parallels RAS uses Microsoft's RDS role to publish applications and desktops. To ensure a superior end-user experience in high definition graphics rendering tasks, Parallels RAS enhances both Microsoft RDP and RemoteFX features.
Download your free 30-day trial to get a hands-on experience of the Parallels RAS solution!
---
References
Green House Data | https://www.greenhousedata.com/blog/vdi-rds-which-desktop-distribution-platform-is-right-for-you
TechTarget | https://searchvirtualdesktop.techtarget.com/feature/Compare-top-desktop-and-application-virtualization-products
Lakeside | https://www.lakesidesoftware.com/blog/what-xendesktop-explaining-difference-between-xenapp-and-xendesktop
Reddit | https://www.reddit.com/r/Citrix/comments/6yl4cw/citrix_how_difficult_is_it_to_learn/
LEOSTREAM | https://www.leostream.com/leostream-blog/performance-without-the-price-tag-using-rdp-and-remotefx/
Remote Desktop Services | https://www.parallels.com/blogs/ras/remote-desktop-services/