How Easy Is It to Set Up Citrix VDI? | Parallels Insights
How Easy Is It to Set Up Citrix VDI?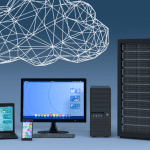 When people say "Citrix VDI," they likely mean Citrix Virtual Desktops or Citrix Virtual Apps and Desktops. These are the Citrix products that offer virtual desktop infrastructure (VDI) solutions. If these names don't ring a bell, it's because these products used to be called Citrix XenDesktop and Citrix XenApp and XenDesktop. The rebranding was done in 2018.  
What does Citrix VDI do?
For the uninitiated, Citrix's VDI platform enables businesses to run user desktops in virtual machines (VMs) and host them on a server(s) in the datacenter. End users can then access those desktops remotely on any device that runs the Citrix Receiver client.  
Because Citrix VDI, like all VDI implementations, consolidates desktop management into a centralized location, it reduces administrative costs and simplifies the task of managing and securing desktops.  
Which product was it again?
To say that brand names have never been Citrix's strongest suit is an understatement. Not only do they change too frequently, the names and corresponding licenses of their current products can also be quite confusing. 
If you want to purchase Citrix VDI, you have three versions to choose from: 
Virtual Desktops Standard (formerly known as XenDesktop VDI)

 

Virtual Apps and Desktops Advanced (formerly known as XenDesktop Enterprise)

 

Virtual Apps and Desktops Premium (formerly known as XenDesktop Platinum)

 
Once you've purchased one, that doesn't mean you're all set. You would need to install several components, including one or more delivery controllers, Citrix Studio, Citrix Director, and others. So once you've installed those prerequisites, will you finally be ready to deliver virtual desktops? Not really.  
If you have users outside your firewall, you'll also need to deploy the right NetScaler appliance. (By the way, it's no longer called NetScaler.) You have several appliances to choose from, too.  
So Citrix VDI is not for everyone. Unless you hire someone (or a third party) who's really skilled with Citrix products, it would be very difficult to get your VDI project off the ground.  
A simple alternative to Citrix VDI
VDI—or any virtual application or desktop delivery, for that matter—doesn't have to be complicated. If you use Parallels® Remote Application Server (RAS), you can do away with complicated licenses, deployments, and naming conventions. Parallels RAS is a single product that can do what Citrix VDI does—minus the unnecessary complications. 
Try your 30-day evaluation period of Parallels RAS today! 
References:
Carl Stalhood | Citrix Virtual Apps and Desktops (CVAD) 1811 and 1808 
Reddit | Citrix Product Renaming – Is anyone using the new names? 
Citrix Guru | Citrix quietly changes all its product names! Goodbye NetScaler, Xen, Receiver, ShareFile and more 
TechTarget | What is virtual desktop infrastructure? 
WilyIT | Install Citrix Virtual Apps & Desktops 7.13 on Windows Server 2016 (Standard – Desktop Experience)