Citrix XenApp 6.5: Why are customers afraid to migrate to 7.x?
Citrix Customers Delay EOL Software Migrations to Avoid Headaches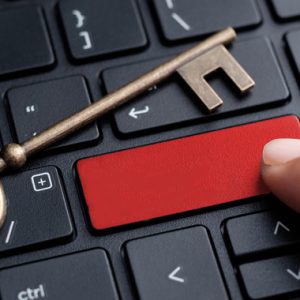 Citrix XenApp 6.5 – Citrix has been a leader in the application virtualization and server-based desktop scene for many years. While its customers traditionally have been keen to implement and adopt new versions of Citrix Virtual Apps (formerly Citrix XenApp) as soon as possible, that appears to have changed with the introduction of XenApp 7.x. To upgrade to the latest version of Citrix Virtual Apps (formerly Citrix XenApp), IT administrators must reconsider their infrastructure and also change the way they're used to working because updating requires a complete redesign of the solution due to architectural differences between Independent Management Architecture (IMA) and FlexCast Management Architecture (FMA).
For example, Citrix App Streaming is no longer available in the 7.x architecture, and organizations have to move their application virtualization to Microsoft's App-V. Another hiccup for small deployments is that the use of the Delivery Controller as a Terminal Server host is no longer possible. In addition, Web Interface EOL dates coincide with Citrix XenApp 6.x, which means IT administrators have to rebuild the infrastructure on StoreFront while learning how to use it as well.
In fact, according to the Citrix 2016 Performance Management Report, Citrix users are finding that it's easier to keep using Citrix Virtual Apps (formerly Citrix XenApp) versions that have reached the end of life (EOL) rather than run the risk that migration will compromise their virtualization infrastructure because of the required change from IMA to FMA.
For businesses, the change from IMA to FMA means losing virtualization features, retraining IT staff, and rebuilding farms and servers based on the new architecture requirements. In many instances, the virtualization solution will go down for client users while IT staff rebuilds the virtualization architecture, which can take months.
As a result, Citrix Virtual Apps (formerly Citrix XenApp) migration costs are very high because of a great deal of time and planning involved. Furthermore, the migration requires highly trained VDI experts with specific Citrix certifications, which results in additional costs.
In the Citrix survey, 86% of the respondents said that the performance of virtualization infrastructure is an important concern when undertaking a migration. While 87% of the surveyed respondents were using Citrix Virtual Apps (formerly Citrix XenApp), a majority of users (62%) used XenApp 6.x, and a smaller share (55%) had the latest XenApp 7.x. Surprisingly, 37% of respondents were still using Citrix Virtual Apps (formerly Citrix XenApp) versions that had reached EOL, to avoid the migration process.
Parallels RAS Solves XenApp 6.5 Migration Stress
Although many businesses have temporarily delayed the migration from XenApp 6.x, IT administrators are well aware that it needs to happen in the near future to maintain solid performance on virtual applications and desktops. Migrating to XenApp 7.x requires a plan, scheduled downtime, and IT staff training; it is essentially like moving to a completely new solution from a different vendor. In consideration of the issues discussed above and the high cost of Citrix maintenance, several organizations are actively looking for an alternative.
Parallels Remote Application Server (RAS) is an application and desktop delivery solution that is quick to install, easy to maintain, and affordable. Importantly, in many cases, IT administrators are pleased to find that Parallels RAS exceeds Citrix Virtual Apps (formerly Citrix XenApp) in terms of performance.
In order to help more companies move to Parallels RAS, we have created a step-by-step guide that explains how to migrate from Citrix Virtual Apps (formerly Citrix XenApp).
References: