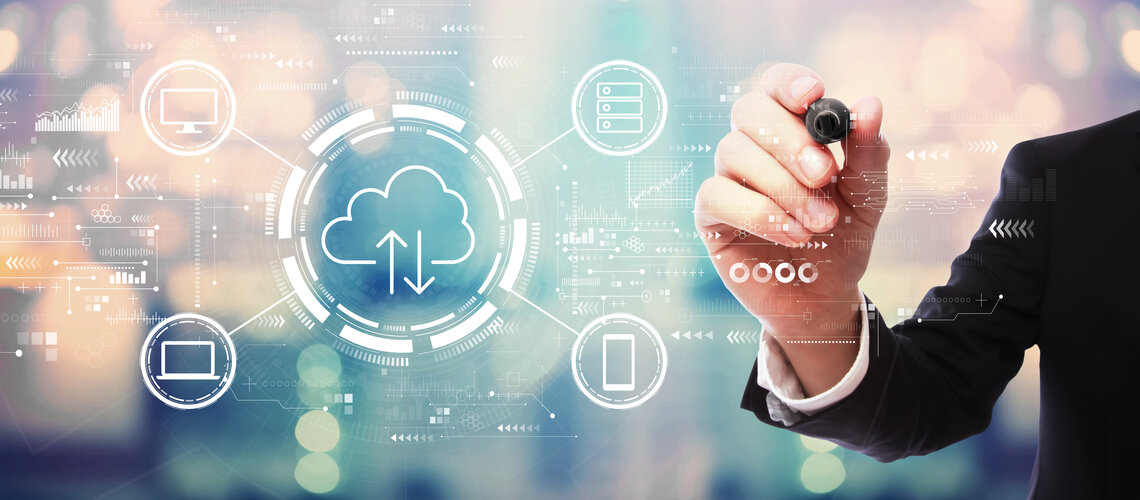 What Are the Options when Considering a Citrix XenDesktop Alternative?
Virtualization platforms allow users to simulate desktops or applications and access them remotely. They do so by separating virtual desktops and applications from the underlying hardware. Citrix XenDesktop (now knows as Citrix Virtual Desktops) has long been a popular solution for desktop virtualization. However, with its end of life fast approaching in 2022, it is time to start looking for a viable Citrix XenDesktop alternative to allow an easy and timely transition from your existing infrastructure to a new one.
What Is Citrix XenDesktop?
Citrix XenDesktop is a desktop virtualization solution offered by Citrix which allows users to access virtual desktop infrastructure (VDI) desktops hosted in virtual machines and running in a remote datacenter or the cloud. Using a remote display protocol, users can access a range of desktops, ranging from physical ones, Linux operating systems and Windows Server desktops. The core features of Citrix XenDesktop are:
Delivery Controller: It stores the settings and configuration information of Citrix XenDesktop in a configuration database.
Citrix Receiver: This client software allows client devices to access desktops. It is compatible with Windows, Mac, Android and iOS, allowing users to connect from any device.
Provisioning Services: It provisions and de-provision desktops to users in real-time from a shared disk image.
StoreFront: It acts as a gateway for authenticating users and giving them information about all available desktops or applications. A simple click on the icon that appears on the StoreFront portal allows them to connect to the respective desktop.
HDX: A set of functions that handles and optimizes the equipment performance of audio and video delivery.
How Do VMWare Horizon and Citrix XenDesktop Compare?
VMWare Horizon is a viable Citrix XenDesktop alternative that delivers virtual desktops and applications in the hybrid cloud and offers features like automation, rapid provisioning and simplified management.
Citrix's Machine Creation Services (MCS) provisioning service and VMware's Linked Clone solutions are identical in approach, and both have similar capabilities when it comes to handling workloads. While Citrix Storefront offers more granular control of the user experience, VMWare's View Connection interface has a more primitive approach. However, both do the required job of handling and communicating with resources.
VMWare leads the game when it comes to learning curves. Its external gateway (called Security Server by VMWare) is easy to deploy with just a few clicks and is suitable even for newcomers. Citrix XenDesktop on the other hand has an exceedingly difficult learning curve.
Is Awingu a Good Alternative to Citrix XenDesktop?
Yet another Citrix XenDesktop alternative that offers similar features is Awingu. Awingu is easy to use, and it's an all-in-one, turnkey solution that offers hassle-free migration from Citrix. Awingu allows you to move legacy applications to the cloud, delivers contractor access to applications and offers granular access to user sessions.
Awingu runs on private cloud, Azure cloud or Awingu cloud itself. It is secure, offers single sign-on, is 100% browser-based and offers fully functional applications. You can bring your own devices without requiring Mobile Device Management (MDM), and there is no need for the installation of software on end-user devices. Hence, the major benefit of Awingu is that you can keep your existing investments and infrastructure, and still migrate from Citrix fully without any complexities.
Can I Use Azure Windows Virtual Desktops instead of Citrix XenDesktop?
While there has been increased focus on providing virtual desktops, it must also be noted that cloud DaaS (Desktop as a Service) is also a suitable alternative. Azure Windows Virtual Desktops comes up as one of the best DaaS solutions out there; it offers better cost efficiency than Citrix XenDesktop.
Azure Windows Virtual Desktop is also much more accessible for small and mid-sized businesses and allows IT administrators to administer the cloud infrastructure from a central location. The user desktop experience with Azure Windows Virtual Desktop is different than with Citrix since users view the Windows 10 desktop instead of the Windows Server OS that is visible in Citrix.
Parallels RAS as an Alternative to Citrix XenDesktop
Parallels® Remote Application Server (RAS) is yet another highly efficient and viable Citrix XenDesktop alternative that allows you to deliver and manage Windows desktops from any device. It has a wide range of features that can help reduce VDI costs by as much as 60%.
Parallels RAS enables streamlined access to virtual desktops and applications with Microsoft RDS, VDI, Windows Virtual Desktop, and Remote PC. Full-screen applications, seamless interaction, and multitasking facilities are managed effortlessly with Parallels RAS, and you can get all of this without the need to purchase additional add-ons as with Citrix.
Without the complexities and difficult learning curve of Citrix, Parallels RAS is easy to deploy, maintain and manage. It simplifies complex administrative tasks by allowing IT administrators to deploy and manage routine tasks with automation tools from a centralized console.
Parallels RAS is cloud-ready and supports hosting on Microsoft Azure, on Amazon Web Services (AWS) or on-premises. It is designed to be more reliable when it comes to desktop management, reducing the time required to manage and configure desktop clients. It offers high availability load balancing (HALB) and supports desktop as well as application delivery under the same console, infrastructure and license, unlike Citrix.
Parallels RAS is a complete VDI solution that allows you to combine different hypervisors in any kind of deployment, be it on-premises or cloud-based. It offers you an outstanding experience from the very start, and its exceptional support and training materials make it easy to deal with issues if any even pop up.
Download the trial, and get started with Parallels RAS today!