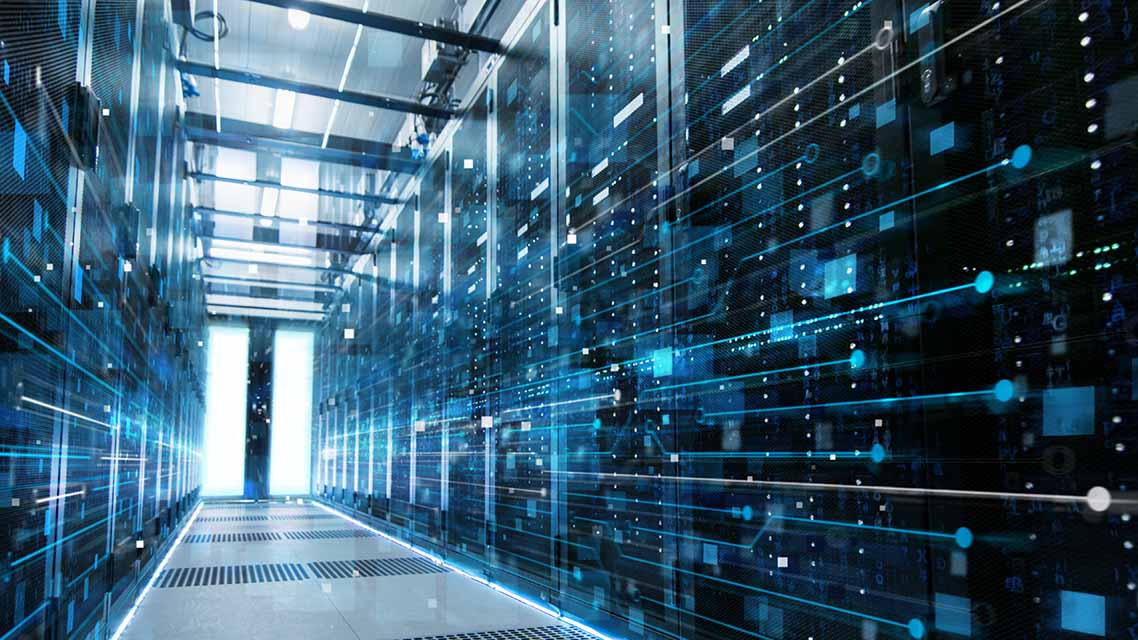 A Complete Guide to Data Center Migration
Data center migration involves moving your data center to a new location. It becomes an option when your needs have clearly outgrown your current data center. Regulatory requirements or a shift to a cloud-based IT environment can also bring a demand for data center migration. This article provides a detailed overview of data center migration and deployment, its distinct types and the phases involved, and its advantages and disadvantages.
An Overview of Data Center Migration and Deployment
In a traditional data center migration, the infrastructure that encompasses your data center is moved to another environment. Data migration can also take the form of migrating entire applications to a data center better able to handle user demands and migrating data from one server to another. Your data center migration may be a combination of any of the above-mentioned forms.
Regardless of the form of data center migration, crucial software such as database, storage, network, and backup software are also moved when migrating from one data center to another. Moreover, hardware such as servers, routers, firewalls, and switches are deployed to ensure the smooth running of the new data center. In addition, application delivery controllers (ADCs) that play important roles in web acceleration and load balancing, among other functions, are deployed in the perimeter network that sits between your firewalls and servers.
When migrating your data center, it is paramount that the transfer does not result in data loss. Otherwise, your business operations can be affected adversely. With careful planning, you can anticipate potential problems and ensure that the migration goes smoothly and with minimal, if any, downtime.
The Different Types of Data Center Migration
To ensure that your data center migration goes smoothly, there are several things you need to do before deciding on your project strategy. These include determining and/or knowing:
The state of your current IT environment.
The goals and requirements of the project.
The problems that you are resolving by moving to a new data center
The project schedule, risks, and budget.
These steps are necessary to avoid costly losses when you find out later that your new data center still cannot handle your requirements. If this happens, you either start again or see where you can retrofit your new data center so that it can better handle your requirements. Whichever tack you choose, expect it to cost your organization more money.
Once you know for certain what you seek to achieve with a move to a new data center, you can choose from the following methods of data center migration:
Consolidation: This involves reducing the number of data centers into fewer but more capable ones that are better equipped to handle your current and future requirements. This can result in substantial cost savings due to having less equipment and assets to keep and maintain, and a more streamlined IT workforce.
Relocation: This moves the data center from one location to another, which can either take the form of a new, more capable data center, or a collocated data center, where you get to share costs with the service provider's other customers.
Migration to the cloud: This involves migrating from a physical or virtual data center to a cloud-based data center, or from one cloud-based data center to another. Before deciding on this strategy, make sure that your applications will run in the cloud. If not, you can retrofit them so that they can; just make sure that it will be less costly than keeping your current data center. The benefits of using the cloud are on-demand self-service capabilities, resource pooling, flexibility, and metered services that allow your IT staff to decide when or where to upgrade.
Move to a hybrid environment: Here, your organization uses a combination of cloud-based services, its own physical data centers, and colocation facilities. While this has the potential for huge cost savings, it is also typically more complex than other forms of data center migration.
Regardless of which method you choose for your organization, be sure to consider your requirements, the assets involved, and the challenges behind each method. For example, if you can afford to keep your current data centers operational during the migration, a relocation or a hybrid environment could be perfect for you. If not, cloud-based data center migration could be an ideal option.
The Four Phases of Data Center Migration
The typical data center migration project involves four phases:
Discovery: The project kicks off with your team taking stock of all the assets in your data center, including the hardware, applications, storage, operating systems, network equipment, and security and regulatory requirements. Encourage discussions with cross-functional teams so that everyone in the organization is aware of the pending move. The expected output at the conclusion of this phase is an inventory of your data center assets and their dependencies.
Planning: During this phase, identify the output generated in the Discovery phase for transfer. Your team must determine the assets that will require more processing power, memory, and storage, and those that will not, so that they can plan accordingly. Designate applications with predictable workloads for migration first, with the more complex applications coming later. Discuss project timelines, from migrating to testing to cutover. At the end of this phase, you should have a workable project plan ready for execution.
Execution: With all assets identified and the project plan written, it is now time to put the plan into action. Migrate all components identified for transfer to the new location. Encourage migration teams to stick to schedules and avoid any untoward delays that could spiral into bigger problems later.
Optimization: With the new data center in place, it is now time to assess where the new infrastructure can be optimized further. For example, when the allotted storage is too small, you may need to add more storage. If the allotted servers are getting overwhelmed, you may decide to get more servers. Your team can also resize disks, implement automation, integrate with or use optimization tools, and get managed services for issues that require outside expertise.
The Benefits of Migrating Your Data Center to the Cloud
Data center migration to the cloud is an increasingly attractive option as cloud technologies improve further. Among the benefits of data center migration to the cloud are:
Competitively priced options: While it is possible that you might spend more on a cloud-based data center, planning judiciously could help you save money.
Ability to scale up or down on demand: No need to wait for hardware or software to arrive when you need them immediately. With the cloud-based data center, you can add more computing power, storage, or memory at any time.
Better disaster-recovery support: With backup systems in multiple locations, your cloud service provider (CSP) can have your data center operational as soon as possible. If your service-level agreements (SLAs) are in order, your data center can be up and running in no time at all. Your team even has the option not to get involved in the effort, leaving everything to your vendor.
Improved network connections: With a cloud-based data center from a reliable service provider, you should have no problem connecting to your network from everywhere.
The Drawbacks of Datacenter Migration
While data center migration may be right for your organization, you will have to be prepared to hurdle its challenges, including the following:
Unrealistic schedules: Test your migration plan so that you will have an idea of how long the actual transfer will take. After running your test migration, consider adding a buffer to your schedule since careful attention to detail is required for production migration.
Challenging test migrations: Make sure to test the results of your test migration. Adjust your test plan accordingly based on the results. Then after migration, run the same tests again.
Too many applications and other assets to be migrated: To avoid missing anything essential to a successful migration, involve your staff during the planning phase. If you can involve customers, so much the better. Double-check and triple-check everything. This can be a hassle but is sometimes required for particularly complex migrations.
Manpower-intensive process: Depending on the complexity of your current infrastructure, data center migration can take months. Thus, it can tie up your staff for months on end. Make sure to bring replacements on board if warranted.
Unpredictable application delivery controller function: Learn to manage the migration of your application delivery controllers (ADCs) to avoid any issues with them later.
Missed component interdependencies: This can result in applications not being able to run or hardware failures. This is particularly true for larger IT environments. Make sure to have every interdependency accounted for to avoid any catastrophic failures later.
Data Center Migration with Parallels RAS Flexible Cloud Deployment Methods
Parallels® Remote Application Server (RAS) provides highly secure access to your virtual applications and desktops from virtually anywhere and on any device. It can help with data center deployments on-premises or on public and hybrid clouds. It can also support cloud computing services such as Amazon Web Services, Google Cloud Platform, and Microsoft Azure.
Parallels RAS has auto-provisioning capabilities so that your data center can scale quickly and on-demand. You can also monitor and restrict access to your applications and desktops from a single pane of glass. With the same utility, you can configure Parallels RAS to handle load balancing and scaling for multiple clouds.
Parallels RAS also offers flexible cloud deployment models, and it integrates with various automation platforms, including the Representational State Transfer Application Programming Interface (REST API) and PowerShell. Thus, Parallels RAS makes cloud management easier.
Among Parallels RAS security features are multifactor authentication (MFA), role-based access control (RBAC), granular filtering, and client policies that remediate data security risks. It also integrates with single sign-on (SSO) solutions such as Security Assertion Markup Language (SAML) and Microsoft Azure Active Directory (AD).
See how you can use Parallels RAS in your data center migration project!