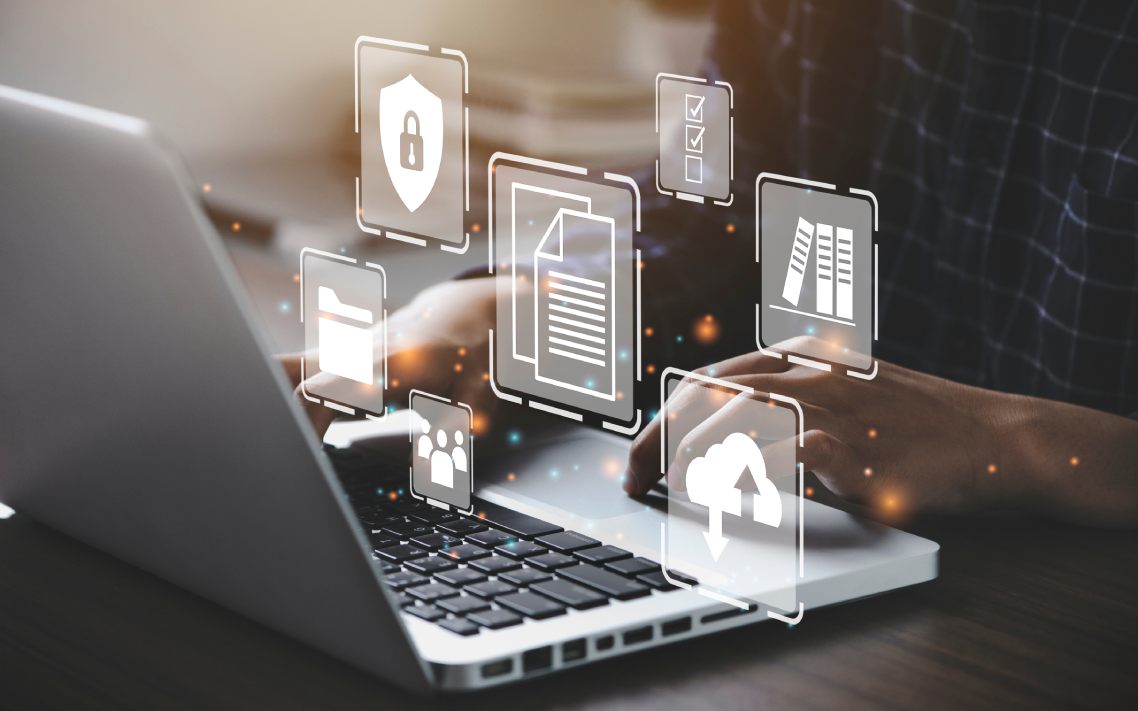 IGEL + Citrix Enables Hybrid Work Models. Is There an Alternative?
Hybrid work environments, where at any given time, some users work remotely while others work onsite, require a new breed of solutions. The IGEL + Citrix partnership was formed to meet this need. The ability of IGEL OS to convert almost any x86-64 device into an IGEL endpoint combined with the remote application delivery capabilities of Citrix was made for this purpose.
An Overview of Citrix
Note: When we say Citrix in the context of this post, we're referring to Citrix Virtual Apps and Desktops, an on-premises virtualization solution developed by Citrix (the company) for delivering virtual applications and desktops through the network.
A typical Citrix deployment consists of the following key components: one or more Delivery Controllers, Citrix Studio, Citrix Director, Citrix StoreFront, Citrix License Server, and one or more Citrix Virtual Delivery Agents (VDAs). In addition, if that deployment also needs to serve users connecting from outside the corporate firewall, it may also have Citrix Gateway. Other optional components include Universal Print Server, Federated Authentication Service, and Self-Service Password Reset.
Once Citrix is fully deployed, users can connect to it from various devices and operating systems in order to access virtualized applications and desktops. So, for example, a user may connect to a Citrix deployment from an iPad to use Windows and Word without installing those pieces of software on the iPad.
An Overview of IGEL
Originally known as a hardware company specializing in thin clients, IGEL is now better known for its operating system, IGEL OS. In the succeeding sections, when we use the term IGEL, we mean the OS. IGEL OS enables you to convert almost any x86-64 device, whether old or new, into an IGEL endpoint.
An IGEL endpoint or device is designed specifically to support applications and desktops hosted elsewhere (i.e., not installed locally on the device). This includes applications/desktops delivered through virtual desktop infrastructure (VDI), desktop as a service (DaaS), and cloud infrastructures. Although other operating systems such as Windows, macOS, iOS, and Android can also be used to access remote desktops/applications, the IGEL option costs less, is more secure, and provides a more seamless integration.
These seamless integrations are made possible through IGEL Ready, a program that focuses on ensuring that technologies that wish to integrate with IGEL (e.g., VDI hypervisors, cloud service providers, client devices, codecs, and peripheral interfaces) can do so in a seamless, cost-efficient, secure, and reliable manner. Through IGEL Ready, a technology can test and verify compatibility with IGEL and get certified.
Why IGEL + Citrix?
One of the technologies that integrates with IGEL is Citrix. In this integration, Citrix is responsible for delivering virtualized applications and desktops through the network, and IGEL is responsible for providing the endpoint where those applications and desktops are delivered to. Combined, they provide organizations with the means to give end users access to applications and desktops from anywhere and from any device while keeping IT teams in complete control.
IGEL is a lightweight OS with minimal hardware requirements. Citrix requires even fewer resources on the client side, as applications are simply stored and processed on the server side. As a result, IGEL + Citrix enables repurposing of existing and even aging endpoint devices.
Another offshoot of this partnership is the ability to provide end-to-end enterprise-grade protection. This is made possible through IGEL's built-in support for security features such as two-factor authentication, smart card readers, and trusted execution, combined with Citrix's architecture wherein applications/desktops need not be stored on endpoint devices but rather hosted in secure, centralized locations, e.g., in a datacenter or cloud infrastructure.
Parallels RAS: An Alternative to IGEL + Citrix
Parallels RAS has all the major capabilities of Citrix, including the ability to host applications and desktops in a central location and deliver them to any endpoint device, anywhere. While those attributes benefit IT administrators, Parallels RAS is also known for its superb user experience.
A virtualization solution that elevates both the administrative and user experience is crucial in hybrid work environments where a lot of variables come into play and impact business operations. Poor network conditions, network-related issues, malfunctioning application/desktop delivery components, as well as various circumstances on the client side, can cause disruptions and affect productivity.
With Parallels RAS, users experience fast application-response times, ease of use, and minimal disruptions. At the same time, IT administrators don't have to devote as much time to their Parallels RAS infrastructure as they would with other VDI solutions.
An Ideal Integration: IGEL + Parallels RAS
Parallels RAS is now IGEL Ready! An IGEL + Parallels RAS integration gives businesses a number of benefits that can boost hybrid work initiatives, including lower total cost of ownership (TCO), streamlined management, and an enhanced security posture.
Lower TCO
When you combine IGEL's ability to repurpose x86-64 devices with the simplified architecture of Parallels RAS, you can bring down CAPEX and OPEX costs considerably, resulting in a lower TCO. You can use those savings to fund other areas of your business.
Streamlined Management
Both IGEL and Parallels RAS are equipped with centralized administrative tools that enable IT administrators to manage endpoint devices in one place instead of going to each individual device. The IGEL Universal Management Suite allows you to control the IGEL OS as well as add Parallels RAS applications/desktops to it, while the Parallels RAS Console and the Parallels RAS Management Portal (a web-based alternative to the console) allows you to manage the virtualized applications and desktops.
Enhanced Security Posture
The security features of IGEL and the inherently secure Parallels RAS architecture plus its own security features (multi-factor authentication, SSL/TLS, Federal Information Processing Standards (FIPS) 140-2 encryption, etc.) can boost your business' security posture significantly by strengthening endpoint device security, protecting data-in-transit, minimizing the risk of a data leak/breach, and increasing the availability of remote applications and desktops.
Maximize the full potential of your IGEL-powered hybrid work environments. Try Parallels RAS today!