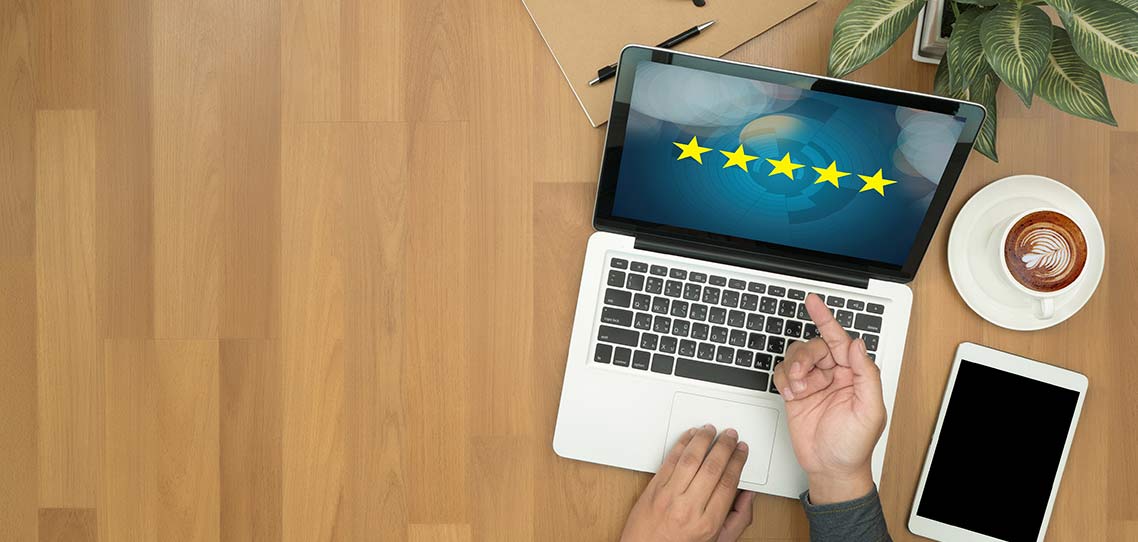 Parallels RAS vs. Citrix: A Sample of What TrustRadius Reviews Reveal
Consumer reviews have changed the way people make purchase decisions: Around 79% of consumers trust online reviews as much as personal recommendations from family or friends. The number is even higher when it comes to business-to-business (B2B) purchases. When given access to verified reviews, 92% of B2B buyers are more likely to purchase a recommended product or service.
In this article, we'll explore what customers really have to say about why they chose Parallels Remote Application Server (RAS) over Citrix Virtual Apps and Desktops, the latter of which tends to dominate in the virtual desktop infrastructure (VDI) space.
All reviews included in this article are published on TrustRadius, a leading B2B technology review site. Unlike many review sites, TrustRadius verifies every reviewer, and they don't allow sponsored posts or paid placements. As of this writing, Parallels® Remote Application Server has an overall rating of 8.5 out of 10 on TrustRadius, compared to 7.8 out of 10 for Citrix Virtual Apps and Desktops.
Licensing and Costs
Citrix license pricing is as complex as its range of products. To determine a price, you first need to select a product, then a product edition and a deployment option. There are different subscription models for cloud and on-premises services. Parallels RAS, on the other hand, is an all-in-one solution for on-premises, cloud and hybrid setups.
A Parallels RAS license comes with all available features out of the box, and costs are based on the number of concurrent users. Organizations that use Parallels RAS can save up to 60% in costs compared to those that use Citrix Virtual Apps and Desktops.
When it comes to licensing and costs, here's what reviewers have to say…
About Parallels RAS:
"We've used both Citrix Virtual Apps (aka XenApp) and both Microsoft Remote Desktop session hosts. Both are good products, but they cannot compare with the ease and cost savings delivered by Parallels RAS. [Parallels RAS] has produced a 200% saving on VPN client software and endpoints."
"Parallels is much less expensive than Citrix to purchase and maintain. The licensing is straightforward, and the installation is smooth and simple for us."
"[Parallels] RAS has allowed the company to easily and cost effectively enable users to access all applications. The cost effectiveness of [Parallels] RAS, along with its feature set, was a perfect fit for our organization."
"Some of our software is really expensive, but only used once in a while. In this scenario [using Parallels RAS], it is nice to only have to pay the license cost on a shared remote machine, rather than individually installing the software on every doctor's device."
About Citrix Virtual Apps and Desktops:
"[There is a] large initial investment for server and storage infrastructure, Microsoft and Citrix licensing, and configuration of the virtual platform and other product integrations (single sign-on, provisioning services, third-party personalization and management apps, etc.)"
"[The] renewal cost of [the] support contract is 80% of [the] initial purchase price. Other companies' renewal cost is significantly less."
"[Citrix Virtual Apps and Desktops] XenDesktop is pricy [sic] from a licensing standpoint. It requires a special Windows VDI license as well as some decent infrastructure to run it. If your environment has room to grow, you should be fine with XenDesktop. If you are already strapped for resources, prepare to make a substantial investment."
"Unless you can afford the costly step up to Platinum licensing, there is little native visibility into the inner workings of the system or into the ICA tunnel protocols."
User Experience (UX)
Citrix environments are arguably complicated and may be prone to recurring issues including slow logins, locked sessions, and applications and desktops that fail to launch. Parallels RAS delivers an outstanding user experience anywhere, on any device or OS—including tablets and smartphones.
When it comes to UX, this is what reviewers have to say…
About Parallels RAS:
"Our organization has benefited in the sense that employees can access what they need from really any device out there: Windows computer, Windows laptop, MacBook, iPhone, Android or tablet. The experience is always the same and just works. There's not much, if anything, the end user needs to do other than just going to a website and logging in. Simple."
"We deployed Parallels to replace VPN access for our entire organization. Some of the main goals were to provide a simpler experience but also more security. Employees can now use their own devices when needed. When COVID-19 sent employees home, we were fortunate to have had Parallels already in production. We transitioned to a remote work environment, and it was a totally smooth transition."
"Parallels RAS allows organizations to offer telework, increasing employee satisfaction and talent retention. A seamless virtual workspace experience positively influences employees' assessment of both the company and their jobs. Flexible hours are a plus for many employees, allowing them to take care of their family without decreasing their output at work."
"Connection times are dramatically improved with Parallels, and overall, we experience less latency. We see far fewer hiccups with disconnect issues and reconnections are much faster after internet issues. All users have been incredibly happy with it so far and user satisfaction has increased."
About Citrix Virtual Apps and Desktops:
"If a company has users that work in very remote locations with limited connectivity, [Citrix] would not be a great fit."
"The Citrix Receiver client (Windows) is quirky and often causes end user performance and UX issues. End user satisfaction has been largely poor."
"The functionality is not always as great—it can be frustrating when it says there are multiple instances of an application running even when there aren't. If I didn't work in the same building as the people with administrative access, this could cause delays in my work."
"[The] connection can sometimes 'stutter' when moving between screen setups (example: docked laptop, multiple monitors, etc.)."
Ease of Use
Slow deployment times, numerous hardware requirements and complicated configurations can negatively impact your business's bottom line and productivity. Unlike Citrix, Parallels RAS has a simplified infrastructure that's easy to install, configure, manage and use. Known for its ease of use, Parallels RAS streamlines processes from the early stages of installation through scaling up the whole environment.
Listen to what reviewers have to say about ease of use.
About Parallels RAS:
"I'll take Parallels RAS 10 out of 10 times compared to [other competitors], just for the ease of set-up and maintenance. RAS is far more user/client friendly, with fewer headaches. We have other clients using Citrix Netscaler, and it's much more complicated and resource-intensive in comparison. RAS is far more advanced to the point that the NetScaler seems archaic by comparison."
"Parallels Remote Application Server competes against Citrix on a one-for-one feature setlist. It provides many of the same services and capabilities. It is, overall, a simpler product to use and configure. In reviewing the options of an SSL VPN solution, IPsec VPN solution, and Citrix solution, Parallels was chosen for its ease of deployment, speed of implementation, lower upfront cost, lower maintenance costs, and ease of use for both IT and end-users."
"We benefited from [the] simplicity [of Parallels RAS], as we are a small IT shop, so the ability to deploy [Parallels] RAS as well as other applications was a big win."
"Most organizations are spread thin on resources and time available to train, so anytime you make a product [like Parallels RAS] easier to pick up and use is much appreciated by IT and the company as a whole."
About Citrix Virtual Apps and Desktops:
"[Citrix] is clunky, complicated, and expensive. Parallels [RAS] was easy to set up, easy to expand and has a low cost per user. Any company looking for an easy way to provide users with applications and/or desktops, Parallels RAS is it."
"End users who do not properly log off can leave a hung connection, and [this] requires manual deletion of the connection for users to re-connect."
"Currently, Citrix offers the ability to transfer files to and from their virtual desktop via client mapped drives. This works OK but can be clunky and a little slow at times. ShareFile is a good segue way but can be a little cumbersome to set up in a hosted-shared environment."
"Using [Citrix] on a non-computer device is a bit cumbersome—not ideal for traveling users, who would need to work offline and carry a laptop with them to be able to use the XenDesktop."
Troubleshooting and Support
While its simplified infrastructure makes Parallels RAS less susceptible to technical issues, you also have 24/7 support access should any problems occur. When troubleshooting issues in a Citrix environment, organizations often have no choice but to pay for expensive third-party Citrix specialists.
Hear what reviewers have to say about support and troubleshooting.
About Parallels RAS:
"We've only needed to contact support a single time regarding a transfer of licenses from our pilot server to our production server. The process was straightforward and easy. Our issue was resolved on the first call. As the system has been very reliable, we haven't needed direct support. Their knowledge base and other resources are well-stocked and helpful."
"Although we have very rarely needed any form of support for our Parallels Remote Application Servers, we have found the support team to be quick and knowledgeable, with the right answers to figure things out. We get regular email communications for licensing and updates to the software. We have been very pleased with the limited amount of support that we have needed—and more pleased that we don't really need support for this product very often."
"It's very good. We've only needed support once and they worked with us, escalating as needed, to get the issue resolved. But the biggest thing about [Parallels] RAS is its ease of use, from installation to management. This means that although support is there if you need it, you probably won't."
"Support has been very attentive to our needs, and we can quickly speak to a technician when needed. When running into issues, they had no problems working with engineers from our ERP system to ensure we had a smooth experience."
About Citrix Virtual Apps and Desktops:
"Support is lacking [for Citrix Virtual Apps and Desktops]. [It is] difficult to get immediate help, [and you] need to explain problems multiple times. Support doesn't seem to care."
"Citrix Virtual Apps and Desktops (formerly XenDesktop) does have a bit of a learning curve and can get complex at times. [It is] hard and time-intensive to get to someone who can help."
"Logging is very weak and makes it hard to troubleshoot issues. The support is great when you get an engineer that knows what they are doing, but getting that individual sometimes takes a while. Sometimes the cases are open for an extended period of time, which becomes very frustrating when dealing with critical issues."
"Product documentation is bloated with information and lacks documentation on assisting with first time setup. Customer service offers very little assistance when it comes to using your support contract."
Parallels RAS Is a Cost-Effective, All-in-One Solution
The reviews speak for themselves—Parallels RAS is a powerful VDI solution that provides a similar feature set to Citrix Virtual Apps and Desktops without the added cost and complexity. Businesses of all sizes benefit from our straightforward licensing, ease of installation and a secure, seamless user experience.
Above all, Parallels RAS allows you to concentrate on what's most important: your business—not the IT solution that helps run your business.
Download a free trial today to see for yourself how easily Parallels RAS can enable remote work in your organization.