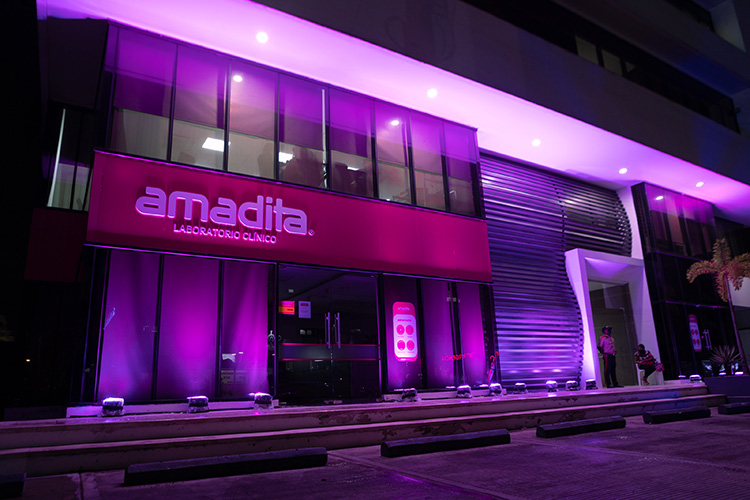 "When the pandemic began in early 2020, we were able to deliver remote work solutions much faster [using Parallels RAS] than other companies in our local sector."
CIO, Amadita Laboratorio Clinico
The Challenge: Accessing Multiple Applications in a Hybrid Work Environment
Amadita Laboratorio Clinico has grown in both quantity and diversity of services over time, which led to the use of multiple technologies and applications to support its core business. There was a need to support both on-premises employees as well as those working on the road, from home, and other locations.
Since key applications need to be accessed quickly and perform optimally, Amadita Laboratorio Clinico realized they needed a technical solution that would help them accomplish the following:
Enable the smooth operation of day-to-day tasks, such as recording patient attendance and notes.
Allow employees to perform their job functions quickly and efficiently.
Maintain IT support across multiple departments, such as finance, logistics, and customer service.
Support on-premises and remote employees who use a variety of devices to perform work, including computers, laptops, iPads, and cell phones.
Enable employees to perform certain financial tasks on the road, such as approving financial transactions and issuing invoices.
The company was also using an enterprise resource planning (ERP) solution to handle their finance needs, which was not optimized to be used remotely. As such, Amadita Laboratorio Clinico wanted a solution to this challenge as well.
The Solution: Parallels RAS Chosen for Compatibility and Affordability
The many requirements Amadita Laboratorio Clinico was facing became a huge challenge for their IT department, with administrators looking for ways to solve issues across both Windows and macOS. The company not only needed a new solution—they needed one that would be fast and efficient to use, and that would take minimal time to get up and running.
Amadita Laboratorio Clinico got to work evaluating local and international solutions while investigating features such as application and desktop virtualization in both on-premises and cloud solutions.
The company investigated several solutions, including Citrix Virtual Apps and Desktops (formerly Citrix XenApp and XenDesktop), VCloudPoint, NComputing, and vSpace before deciding to go with Parallels® Remote Application Server (RAS).
A key factor in the decision-making process was each solution's compatibility with certain frequently used accessories, including:
Document scanning.
Signature pads.
Touch screens (to enable iPad use).
Printing capabilities.
Amadita Laboratorio Clinico reached out to Parallels and worked closely with their engineering team to see if Parallels RAS could meet their lengthy requirements.
During this process, the Parallels team was able to show that Parallels RAS is not just a solution, but a fully integrated service that would be able to meet all Amadita Laboratorio Clinico's needs.
For example, Parallels RAS offers remote desktop printing with Universal Printing, which allows users to print directly to their local printers without any extra configurations.
Amadita Laboratorio Clinico also did a cost-benefit analysis (CBA) to see which solution would be the most affordable. Parallels RAS had the fastest return on investment (ROI) and the lowest total cost of ownership (TCO). The solution was clear: Parallels RAS was the right choice for Amadita Laboratorio Clinico.
Without Parallels RAS, it would have been very difficult for the company to find a solution that went above and beyond in providing them with everything they needed for their healthcare employees to work efficiently and productively whether they were on-premises, working remotely, or a hybrid of both.
The Results: Fast, Easy Remote Work, Improved Data Security, and Increased IT Agility
Since Amadita Laboratorio Clinico implemented Parallels RAS, they've seen very positive results. Parallels RAS enabled the business to keep running and attending to patients during the COVID-19 pandemic and has helped set the company up for success regardless of what future disruptions may occur.
Parallels RAS also enables Amadita Laboratorio Clinico to use their legacy ERP program, which has helped them save on software costs and employee training, all while maintaining productivity.
The company has since increased the number of employees using Parallels RAS by 100% year-over-year, which helped it maintain critical momentum when COVID-19 first hit.
As Victor Hernandez,chief information officer at Amadita Laboratorio Clinicoexplains, "When the pandemic began in early 2020, we were able to deliver remote work solutions much faster than other companies in our local sector."
Since Parallels RAS was fully implemented, Amadita Laboratorio Clinico has been able to employ a hybrid workforce throughout all their departments with employees working from home or on-site using whatever device or OS they're most comfortable with.
"With the Parallels RAS implementation, we were able to initiate a proof of concept with thin client workstations by testing multiple device models as well as Windows and macOS clients," Hernandez explains. "We were able to deliver internal applications to customers with Mac devices who previously needed to be inside the company to use them."
Key benefits Amadita Laboratorio Clinico now enjoys thanks to Parallels RAS include:
Amadita Laboratorio Clinico also experienced an unexpected benefit: their applications run faster and smoother in the Parallels RAS environment than on their previous client server—something their end users greatly appreciate.