What Are Thin Clients?
A thin client is a lightweight endpoint computing device that depends on a server for its computational role.
Parallels RAS works seamlessly with major thin-client vendors to provide an optimized user experience, with instant access to applications, desktops and data.
How Do Thin Clients Work?
Flash Memory
While thin clients run an operating system locally, they usually carry flash memory instead of a hard disk. Because they have no hard drive or local storage, all applications and data are stored on central servers. Thin clients depend on network computing to allow local printing, audio, video, web browsing, and terminal emulation.
---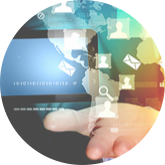 Understanding Windows Thin Clients
"A Windows thin client is an efficient, cost-effective endpoint device that is able to offset many of its computational processes to a server. These devices achieve their computing needs through a network connection to a central server."
-By Alex Hunter
Thin Clients That Parallels RAS Supports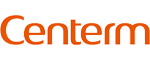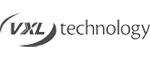 How Thin Clients Work with Parallels RAS
Parallels Remote Application Server (RAS) connects the server-hosted applications, data, and desktops to thin-client machines through Microsoft RDP (Remote Desktop Protocol). Parallels RAS works with Microsoft RDS, Hyper-V, VMware ESXi, Citrix XenApp, Nutanix Acropolis, and KVM, providing impressive technology flexibility.
Parallels RAS works seamlessly with the major thin-client vendors, including IGEL Technology, 10ZiG, Atrust, Centerm, and VXL. The Parallels Client, which enables the connection between the thin client and Parallels RAS, has been developed in collaboration with each thin-client vendor to ensure an optimized user experience. The Parallels Client allows users to have a local desktop–like experience, with instant access to applications, desktops, and data.
Benefits of RAS Virtualization on Thin-Client Devices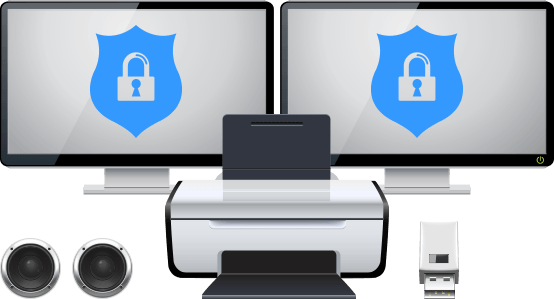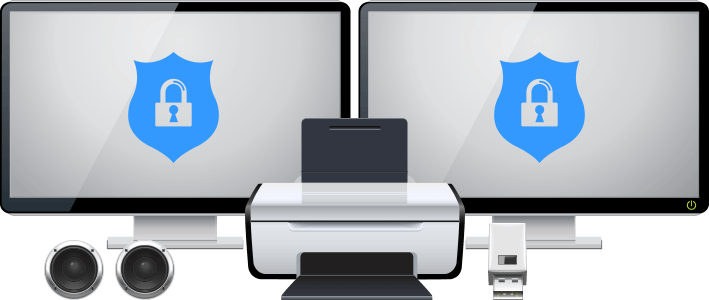 Multimedia
Take advantage of superior audio and video performance with Microsoft RemoteFX graphic improvement, dual-monitor support, and robust redirection capabilities.
Security
Increase data protection with SSL encryption, advanced filtering access, two-factor authentication, and smart card authentication.
USB Drive and Printing
Local printer or USB drives are instantly enabled, providing users with a local desktop–like experience.