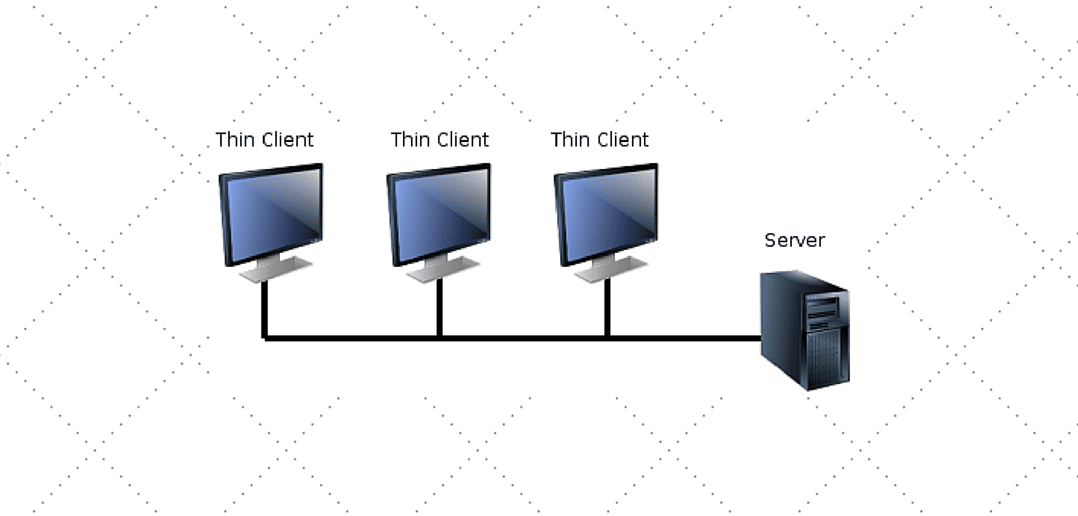 Thin Client Laptops Need Parallels RAS to Breathe Life Into Them
Today's IT departments face two important challenges. Firstly, shrinking IT budgets force them to leverage resources to the core. Secondly, customers demand instant and seamless access to resources from any device, any time and from any location. Cloud computing technology resolves these challenges while improving operational efficiency. Virtual desktop infrastructure (VDI) is an important component of the cloud that allows organizations to centrally host full desktops and publish them to remote devices. Desktop delivery solutions publish these desktops to remote devices, and thin client laptops or dedicated thin client is normally the end-user device that accesses the desktop OS stored in the VDI.
An overview of thin client technology and thin client laptops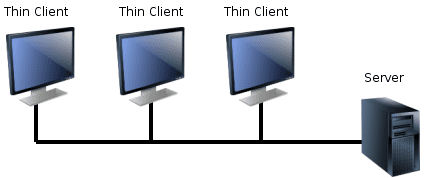 A thin client is a stripped-down version of a desktop that is stateless and depends on another computer, generally a server, to perform computational functions. Thin clients come with basic computing peripherals such as a keyboard, mouse, monitor and open ports for USB devices. Depending on the job requirements, additional components can be added. Thin clients replace physical desktops and are ideal for VDI environments. In a VDI environment, resources are hosted on a central server. Applications and desktops are also installed and processed on the central server, and the end-user device is only used to access published resources.
A thin client laptop is the mobile version of this concept wherein a laptop is built with minimal storage and wireless capabilities so that end users can access VDI resources from any device and any location at any time. While regular thin clients provide multiple benefits, they are tied to an office location. With virtual offices and remote locations increasing in popularity, thin client laptops allow staff to set up a virtual office in any location.  As the data is not stored on the thin client laptops, security is increased. Additionally, because the processing is done on the server-side, IT management is simplified. Most importantly, costs are significantly lower than the traditional physical PC model.
Enterprise client device global sales
Organizations are embracing thin client technology to capitalize on this trend. HP Dell, Igel, Centerm, and NComputing are some of the leading providers of enterprise client devices for cloud and virtualization networks. According to analyst firm Statista, 5.08 million enterprise client device units were shipped globally in 2015. Dell and HP are closely competing in this segment. As of 2015, HP was leading the race, with 960,000 units shipped globally.
Desktop delivery software is key to a remote desktop access solution. It allows companies to bridge the gap between end-user thin client devices and virtual desktops hosted on the server. Citrix, VMware, and Parallels are the three leading application and desktop delivery software solutions in the market. While Citrix and VMware solutions are popular, they come with two important challenges: cost and complexity. Delivering remote desktops hosted on VDI or RDS with these solutions is not easy; you need a certified professional to do this job. Moreover, there are multiple components that need to be configured and managed, and the higher cost makes these options unaffordable for many businesses.
Why is Parallels RAS an Ideal Solution for Thin Client Laptop Networks?
Parallels Remote Application Server (RAS) is an application and desktop delivery solution that distributes access to VMs hosted in the datacenter to thin client laptops. Deploying and managing the tool is simple and easy, and Parallels RAS is significantly cost-effective. More than cost and complexity benefits, Parallels RAS offers something unique in the form of Client Manager and Windows Desktop Replacement.
Parallels RAS Client Manager and Windows Desktop Replacement
Along with several other virtualization components, Parallels RAS offers a unique feature called the RAS Client Manager, which is not available in any other application and desktop delivery tool. This distinctive feature in the Parallels RAS console allows administrators to turn any device running Windows XP and later versions into a thin client OS device or Windows 10 kiosk mode.
Using the Shadowing feature, admins can gain full access to thin client laptops. The Replace Desktop feature allows you to replace the Windows desktop with the Parallels client so that users are prevented from changing settings or installing applications on the local OS. They cannot access the taskbar, Windows Explorer, or any other feature that allows them to change system settings; end users can only access resources published from Parallels RAS. With this feature, you can easily convert a regular Windows XP and higher laptop into a thin client laptop while gaining more control over endpoint devices and eliminating security concerns. Using the Windows Device Groups feature, you can group all these devices and easily manage them from a single pane. With Parallels RAS, managing your VDI networks is simple and cost-effective.
---
---
References
searchnetworking.techtarget.com