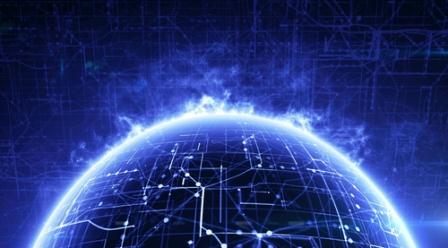 Application Delivery Fundamentals: Application On Any Device, Any Time
Application Delivery Fundamentals
Application Delivery Fundamentals – With the cloud revolution, application streaming, VDI, and hosted apps have taken center stage. Office desktops that host applications have become a thing of the past. Earlier, IT specialists had to be on their toes, installing applications and updating them regularly.
Applications are essential to the work environment. Businesses of all sizes need to have constant access to their applications, to keep the wheel turning, whether in the office or while working remotely.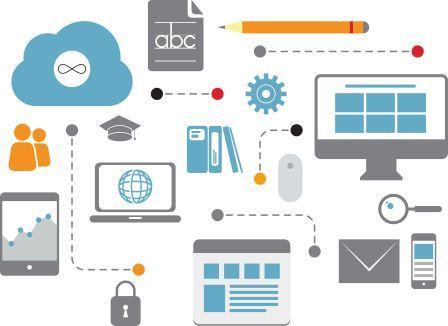 Application virtualization is an easy way to manage, distribute, and maintain corporate applications. Virtual applications run on a server while end-users view and interact with their applications over a network via a remote display protocol. Remote applications can be completely integrated with the user's desktop so that they appear and behave like local applications. Today, there are several ways to publish applications to remote users dynamically. The server-based operating system instances that run remote applications can be shared with other users (a terminal services desktop), or the application can be running on its OS instance on the server (a VDI desktop).
Application virtualization also reduces the risk of data loss. Information security is still a significant challenge for enterprises. Daily, cybercrime menaces organizations by exploiting the vulnerabilities exposed in applications and technologies.
While the defense to each endpoint is costly and ineffective, a solution such as Parallels Remote Application Server replaces traditional application deployment with on-demand application delivery. Hence applications are securely delivered to users, regardless of the operating system, from anywhere with any device. Instant encrypted access to applications is guaranteed while ensuring the highest levels of security and control over sensitive data stored on the server.
Applications Anywhere, at Any Time, on Any Device
As technology advances and the dynamism between applications, OSes, and devices dramatically evolve, enterprises have no choice but to keep up. This means ensuring that employees can access the application they need, whenever they need it, and from whatever device they are working on. This creates an array of challenges for organizations: from providing consistent user experience across devices and OSs to maintaining data security on the fly.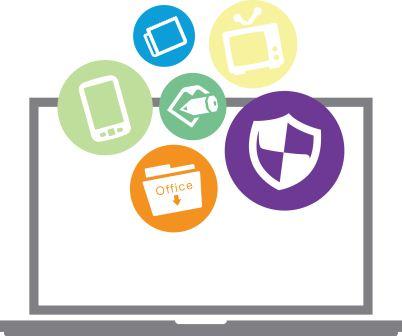 In the current business landscape, a majority of employees are asking to work remotely or to have access to their corporate application on the move.  With the massive adoption of tablets and smartphones, this trend (of employees asking to work remotely) continues to rise, hence creating many challenges. For example, when people are using their own devices to work, they would like to access local printers, applications, and files. However, it's not even guaranteed that their device can run the applications they need, thus creating an inconsistent user experience. Another challenge is ensuring security, especially when working with sensitive data.
In the stand-alone desktop era, IT specialists had to install applications on each device manually. For every update or a patch, they had to revisit each device. While it was a cumbersome task to handle many devices, downtimes were frustrating. Nonetheless, the advent of server technology brought a bit of relief to the IT staff. They were able to perform installation and updates to a group of workstations. However, applying updates and patches to each workstation or group, they had to make sure each application was installed on each device.
Industry technology leaders agree that the latest advancements in desktop and application virtualization technology can help overcome many of the modern business IT challenges, and meet the changing needs of organizations. The Cloud revolution has brought a centralized management system, which means IT specialists can install applications on a server and publish them to remote users. Any update to the application residing on the server is instantly reflected on the remote desktop. As end-users access applications from the remote server, businesses can deliver high-end technology at cost-effective prices.
Application Delivery Options
Application delivery can be achieved in different ways. The most common way is hosting the software on a server and then publish virtual resources dynamically on the network. With the progression of innovation, application delivery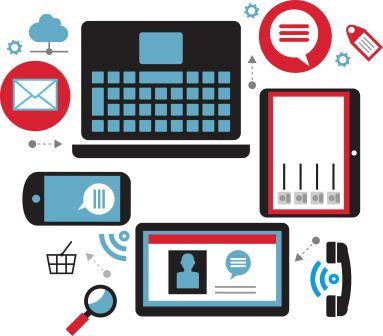 gets new options. You can create a virtual desktop infrastructure or use Microsoft RDSH to host applications centrally. The action to establish a link between the host and the end-users is assigned to a software-defined as a "connection broker". This is a critical part of a cloud solution and also the component that is often overlooked.  A connection broker performs several tasks that vary from broker to broker. At its most basic level, a connection broker is a traffic cop; it directs incoming connection requests to an available hosted resource. More advanced solutions offer an extra layer of security encapsulating the RDP traffic inside an SSL, dual authentication, high availability, and workload load balancing. An efficient connection broker should enable employees to work virtually from anywhere,  supporting any device or operating system. Many solutions also allow access to corporate applications through an HTML5-compatible browser.
To guarantee consistent end-user experience across different devices, the software should allow employees to use local peripherals such as printers, scanners, and drives while working in the virtual environment. With efficient peripheral redirection, a print job is launched on the application hosted on the server and is redirected via the network to a local printer. Likewise, to guarantee substantial user experience at any time, audio, drives, keyboard, and mouse run smoothly on the hosted applications and locally.
By offering virtual applications and a firmly integrated native experience, the workforce can access their applications at any time, anywhere, and from any device. In addition, when it comes to supporting a variety of devices, all of the processing is done in the data center; hence everyone has the same user experience. Furthermore, it is possible to run a complex graphic application even on a Chromebook, by using a virtual desktop, because all of the processing and GPU acceleration is happening remotely in the data center. Hence there is no need for local processing capabilities to get work done.
For instance, virtualization tools such as Parallels Remote Application Server, VMware Horizon, and Citrix Virtual Apps (formerly Citrix XenApp) allow you to host applications on the server and seamlessly deliver them to end-users. However, the end-user only accesses the application on the centralized server and not on the local desktop.
Benefits of Application Delivery
Higher security, higher availability, and higher compatibility are the three essential attributes of cloud-based application delivery. In addition, it reduces several headaches and challenges posed by traditional application delivery methods.
Reduces Downtime
As application delivery controllers can efficiently route the traffic between two or more routers, servers, firewalls, or other network resources, application performance is improved while the downtime is reduced. Efficient virtualization solutions such as Parallels RAS not only checks for available servers but also identifies available gateways to ensure that the end-user is connected to a server that offers the best possible performance.
Reduces Installation Updates
The modern application delivery model simplifies installation and deployment procedures. All applications are installed on the server and remotely published to client devices. Updates and patches are made on the server, while end-users always access the most updated application. Customers don't have to download or install any patches or updates. With reduced hardware and software infrastructure, enterprise IT costs are lowered.
Easy to Manage
Application delivery offers a centralized management system that enables you to effectively monitor and manage the entire infrastructure from a single dashboard. With reduced hardware, fewer people are needed to manage it. You don't have to deal with updates, patches, and other maintenance problems as the cloud provider handles them. This simplified IT infrastructure makes your job easier.
Deliver Any Windows Application to Any Device
Another benefit of application delivery is that you can deliver any Windows application to any remote device. For instance, MS Office can be remotely published to an iPhone, Android phone, or even Chromebooks. It provides a seamless and consistent end-user experience across all devices.
Reduces Costs
The application delivery model allows businesses to optimize resources to the core. As applications are installed on the server and remotely published to client devices, businesses can save significant amounts on hardware and software purchases as well as on windows licensing. At the same time, simplified IT infrastructure requires less support staff and reduces downtime as well. Most importantly, the initial investment is not required, as you only need operational expenses.
Application Delivery Challenges
Application Delivery has many benefits, but it sure comes with its share of challenges.
Troubleshooting delivered applications requires in-depth knowledge of the entire application virtualization process. Hence, it means that expert IT staff is required to troubleshoot issues related to application delivery.
Not all applications can be virtualized and delivered
Applications with built-in drivers, applications directly integrated with OS, applications with hardware dependency, and applications with machine-specific licensing cannot be virtualized or delivered. Hence, not all applications can be virtualized and delivered as and when required.
With the explosion of the bring-your-own-device (BYOD) concept, the users of the applications can be using anything ranging from macOS, Android, iOS, Windows, Chromebook, etc. It is difficult to provide a rich and consistent experience to all endpoints that use the delivered applications.
Applications being delivered to endpoints through the internet are susceptible to corruption or theft, thus raising security concerns. Thus, application delivery requires a secure portal that is not susceptible to external influence.
Delivered applications need to be available as and when required. Application protocols can fail due to equipment failures and outages in specific internet locations thus giving rise to issues related to availability. Hence, there needs to be an application delivery solution that is highly available and offers support during downtime.
Application delivery must be scalable and must balance server load efficiently to provide excellent performance. Without scalability, load balancing of larger applications becomes impossible, thus leading to increased downtime.
Application delivery through the internet can give rise to packet loss issues, making delivered applications slow. Similarly, internet latency can also lead to reduced user experience.
When trying to optimize user experience via the internet, it becomes difficult for IT organizations to gain visibility into the end-end performance of all applications that they are responsible for monitoring.
How Parallels Remote Application Server Meets the Challenges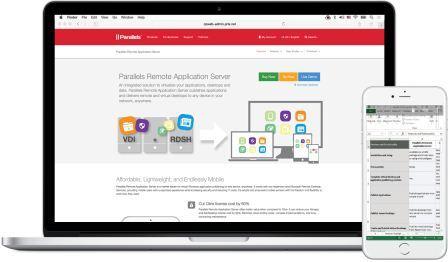 Parallels Remote Application Server has expanded its easy to use application delivery options with the latest releases. Parallels provide virtualized applications and desktop management through the Remote Application Server. Parallels RAS offers multiple application delivery options through Microsoft Remote Desktop Services (RDSH) and the significant hypervisors such as Hyper-V, vSphere ESXi and Citrix Virtual Apps (formerly Citrix XenApp).
The result is a unified delivery infrastructure that can leverage a wide variety of technology. Likewise, Parallels Remote Application Server makes available any application on a wide range of OSs such as Windows, Mac, Linux, Chrome OS, iOS, Android & Windows phone.
Microsoft RDSH and VDI enable remote users to access applications installed on server hosts in the data center, as well as work on session-based or virtual desktops. RDSH hosting of applications is also sometimes referred to as app publishing or app remoting. RDSH hosting provides users with access to applications that are installed on a remote RDSH host. With Parallels RAS, by installing an application on an RDSH or VDI host, makes a single instance of an application available to thousands of users, who remotely access it.
Unified Management – Parallels RAS offers centralized management from a unified console. A single pane of glass monitors and controls the status of critical assets of your virtual infrastructure such as application usage, RDS, RDP connections, servers & gateways load balancing, and VDI.
Strong Execution – Parallels guarantees remote users high speed and availability, leveraging the workload balancing for servers and gateways. It offers any connection at any time, the maximum computing capacity available.
BYOD-Ready – Thousands of users rely on Parallels clients for speed and usability while accessing remote applications from their devices. When connected to Parallels RAS, the client further extends its potential by offering peripheral redirection, filtering, and desktop replacement.
Extended Support – Manage and deliver simultaneously, legacy and modern applications on the same device. Windows Server 2003, 2008 & 2012 can work together on the same network without complicated configurations.
Reinforced Defense – SSL encryption, the second level of authentication, active directory integration, and device filtering options provide a constant defense of corporate data on the fly.
The virtual application with Parallels RAS is available on the client's desktop and makes the end-user feel as though the application is running on the local desktop. The Parallels approach allows you to publish remote applications across any device.
Conclusion
The primary responsibility of the IT segment of any business is to ensure that business applications are securely, reliably, and efficiently available to end-users, regardless of the device, OS, and platform they use. The focus is to optimize application delivery system. The key here is to choose the right virtualization tool that can provide seamless application delivery, with rich, reliable, and consistent end-user experience across all devices.
So what are you waiting for? Click here to try Parallels RAS for free today.
---
References
App delivery techniques | Tech Target
Application Delivery Fundamentals: Publish a RemoteApp Application on Remote Desktop Service – Application Delivery Fundamentals
Application Delivery Fundamentals: Wikipedia Desktop Publishing – Application Delivery Fundamentals
Application Delivery Fundamentals: application-streaming – searchvirtualdesktop.techtarget.com– Application Delivery Fundamentals
Application Delivery Fundamentals: 101 – Application Delivery Fundamentals
Application Delivery Fundamentals: Network technologies and trends
Application Delivery Fundamentals: F5 101- Application Delivery Fundamentals exam
Application Delivery Fundamentals: F5 101 Application Delivery Fundamentals Online Test Exam