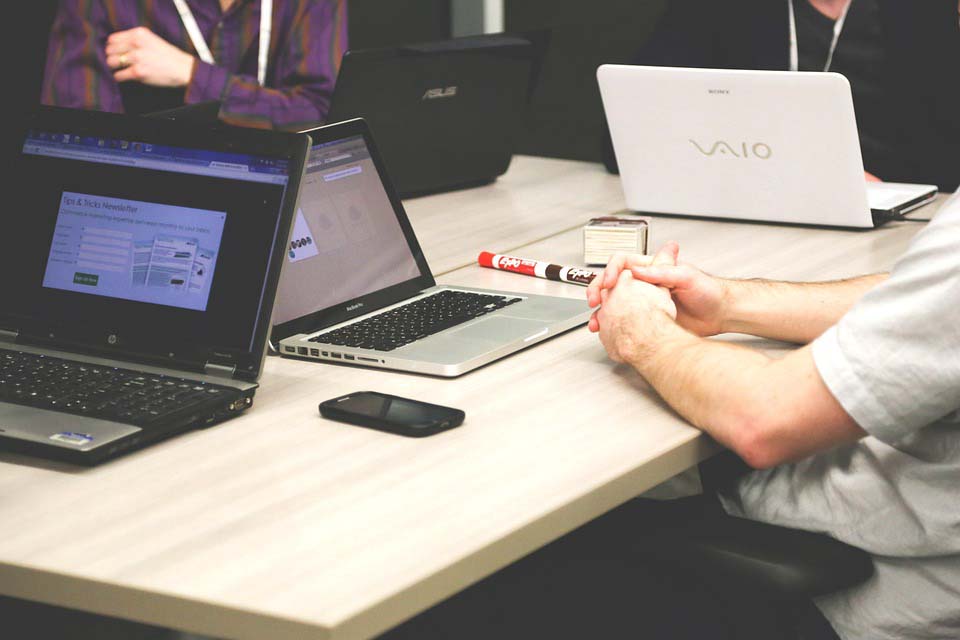 BYOD: Don't Fight Tomorrow's War with Yesterday's Technologies.
Remote Desktop solutions – The next step of BYOD
The year 2013 was the year of BYOD, or Bring Your Own Device. This word has been the buzz everywhere, and moving into 2014, this trend is not going to stop or slow down. According to Gartner , 70% of professionals will be using their smartphones to perform business operations by the year 2018; and by 2015, the total number of BYOD devices will grow to $2 billion, worldwide. It is interesting to see that even though companies tried to ban BYOD environments, they could do little in this regard since employees are finding ways to access corporate networks. Today, businesses need to find a solution to optimize BYOD solutions instead of trying to prevent them.
An overview of BYOD
BYOD, or Bring Your Own Device, is an innovative method wherein businesses allow employees to bring their own devices to log into the network for better Information technology consumerization. Whether using an Android, iPhone, or BlackBerry, employees can access business procedures from the office, home or while traveling. Started by Intel in 2009, BYOD has been a huge hit in IT circles due to three appealing factors. It lowers the total cost of ownership (TCO), provides mobility solutions to business processes, and improves worker productivity, comprehensively increasing overall business revenues.
Security risks with BYOD environments
While BYOD is a great concept, there are certain challenges in data compliance, mobile device management, and security that businesses need to handle efficiently. Even though security solutions are in place, the human factor can cause security vulnerability. According to a recent CSID survey on password habits, 61% of users use the same password for multiple accounts and 21% have had their online accounts compromised. Most online users are not interested in changing their passwords. The main reason is that they are unaware of the intensity of damage caused by identity (ID) fraud. According to identity fraud statistics from Statistic Brain, the total financial loss caused by ID fraud in 2013 was $21 billion. While business networks become vulnerable to viruses and malware, the risk of restricted information being accessed by outsiders is huge.
Creating a specific application to access business processes is not a feasible option. The cost for the design, development, and implementation of the application can be enormous and the maintenance factor is a further consideration. This is where remote desktop solutions come to the rescue.
Remote Desktop Solutions
Remote networks use Microsoft terminal servers to provide remote access for users. When BYOD is implemented in a RDP  network, application and data accessed by mobile devices is stored in the company's data center terminal servers. The IT staff has full control over the operating system and the application and the mobile device can only access a virtual session of the app. Remote desktop solutions are simple and optimize resources to the fullest. While users continue to have the same access to business tools, data security is prioritized, while high-end security solutions are installed and regularly updated on servers so that network intrusions and every type of malware are effectively blocked. While BYOD improves worker productivity and lowers TCO, remote desktop solutions augment this advantage by providing seamless access to business procedures, securing the system and, most important, providing full control of the network.
2X Software BYOD approach
2X Software has developed a mobile application for all the OSs available, allowing the users to continue to work on their desktops in the same as in company network. Having files, folders and applications handy on your Smartphone is a completely different way to use a mobile device.
Reading at some of the user reviews on Google play , we can confirm how the remote office experience has positively changed.
"Easy to set up, easy to use. I have no problems with this app."  Lindsay G.
"One of the best RDP apps" Paul R.
"Excellent program. Works like a charm." Robert L.
Previously in this article we have highlighted the concerns about the BYOD security, using an RDP infrastructure your assets never leave the private cloud, safely preserved in your perimeter.
About 2X Software
2X Software is a global leader in virtual desktop and application delivery, remote access and cloud-computing solutions. Thousands of enterprises worldwide trust in the reliability and scalability of 2X products. 2X offers a range of solutions to make every company's shift to cloud computing simple and affordable. For additional information, visit www.2x.com or contact Giorgio Bonuccelli by email at Giorgio.Bonuccelli@2x.com or by phone at (+356) 2258 3800.