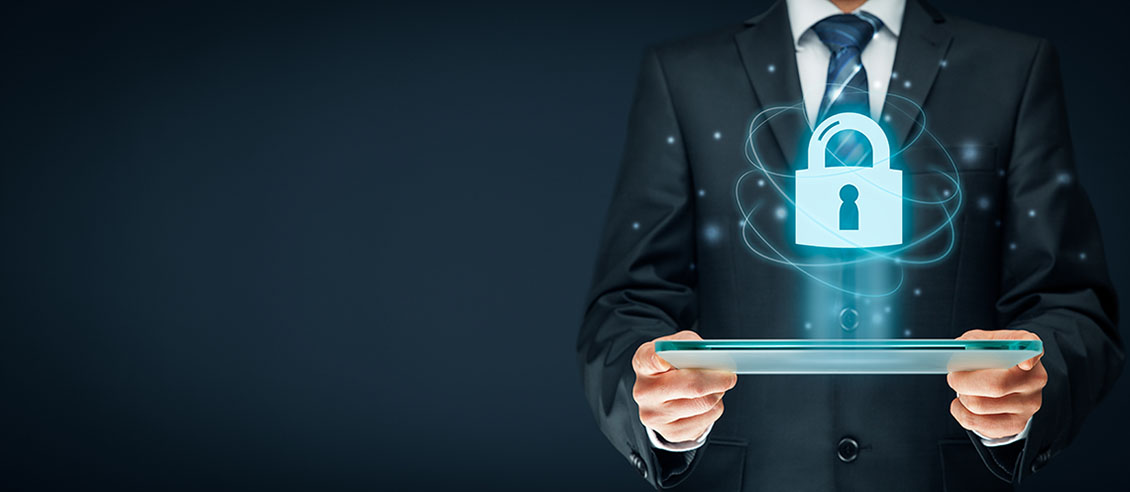 Safeguarding Bring Your Own Device with a BYOD Security Policy
Bring your own device (BYOD) isn't a new phenomenon in a modern digital environment. However, the trend has become significantly more popular in recent years due to the increasing demand for remote and hybrid work styles. Allowing employees to use their personal devices for work-related activities offers higher productivity and more convenience and can help minimize overall overhead costs in an organization.
However, BYOD comes with various security risks that organizations must identify and address to take advantage of its benefits. A BYOD security policy is a strategy that an organization can leverage to define what it sees as acceptable use of the technology. It ensures that employees use robust security practices when connecting to the enterprise network.
In this post, we'll explore why a BYOD security policy is essential, the most significant risks of BYOD, how the policy can solve them, and the benefits and drawbacks of BYOD. We'll also learn more about the best practices for implementing a BYOD security policy in an organization.
Why Is a BYOD Security Policy Important?
BYOD is a widespread phenomenon because it benefits organizations and their employees. For starters, allowing employees to use their devices for work-related activities means that IT departments no longer need to procure and purchase expensive PCs. This setup minimizes overall IT expenditure while reducing the burden of maintaining those mobile devices.
BYOD creates a significant convenience for employees since they no longer need to carry multiple endpoints with them, especially in remote and hybrid working environments. It also enables them to select the type of devices they are most familiar with and are comfortable using, a feature that can enhance their productivity.
However, each personal device connected to the enterprise network can become a liability if not properly secured. While securing access to mission-critical applications has always been a multi-faceted problem for companies, the BYOD phenomenon presents a more complex issue when compared to company-owned devices.
This is because employee-owned devices usually contain employees' personal data in addition to the organization's assets that range from cloud-based to on-premises applications. In addition, it can be much more difficult for IT teams to mandate—through technical or policy controls—certain device configurations, applications usage, or how employees can use the device for non-work-related activities.
Moreover, employees need to access corporate resources from various locations—not just within the office setup, but from their homes, hotels, and on the go. Under such an environment, a BYOD policy is essential as it enables the IT teams to have clear visibility of the endpoints.
What Are the Biggest BYOD Risks, and How Can a BYOD Security Policy Solve Them?
Below are some of the most prevalent BYOD risks and an explanation of how a BYOD security policy can solve them.
Exposed Emails and Other Employee Interactions
Exposed emails are perhaps one of the most significant offenders to BYOD security, especially if organizations use cloud-based services. Employees who check their work email on personal devices may fail to use basic security measures.
This can potentially allow sensitive enterprise data contained within the emails to be accessed across multiple servers where copies of the data are stored. To mitigate this challenge, organizations can leverage an encrypted email client.
Device Loss or Theft
On-the-go employees can sometimes misplace their devices, or the endpoints can be stolen. This can expose the organization's data even if it is not properly secured. IT teams must also ensure that they have the proper controls (technical and risk management) for the enterprise's mobile device infrastructure.
Under worst-case scenarios, leveraging tracking systems can help to hasten mobile device recovery. Additionally, IT teams can leverage mobile device management (MDM) solutions to wipe compromised endpoints remotely before the data becomes accessible to unauthorized actors.
Mobile Malware
While malware remains a concern for PC users, it is even riskier for unassuming smartphone users. Each day, smartphone users download problematic applications on their endpoints without verifying their authenticity. Threat actors can exploit this vulnerability to pinpoint employees' locations, steal sensitive enterprise data, and even uninstall security applications on devices.
IT administrators must decide whether employees can download non-work-related applications on their endpoints if such devices are used for work. This is particularly important because malware usually hides as a trojan on the application stores. IT teams can also train employees to spot problematic applications and ban those they deem risky.
Most importantly, IT teams can leverage mobile application management (MAM) tools to modify the security settings for each endpoint or application.
Cloud-Based Storage
Cloud-based storage applications such as Dropbox and Box have become increasingly popular because they allow users to easily store their documents in the cloud. However, these applications also provide a treasure trove for attackers who may want to access corporate data in unsecure BYOD environments.
Organizations can mitigate this issue by investing in robust encryption and authentication measures. For example, they could leverage client-side encryption gateways that prevent confidential data from reaching an unsecure cloud.
Unclear Security Protocols
What sets BYOD apart from other mobile device strategies are the controls it gives to employees. However, it also puts corporate data security into the hands of naive users, which can cost the organization.
In May 2022, Kaspersky Labs reported that social engineering attacks involving trojan-password stealing ware (PSW) had increased by nearly 25% compared to the same period in 2021. In some cases, employees can compromise enterprise security by deliberately bypassing IT administrators' supervision, leading to the growth of shadow IT.
Organizations can mitigate this problem by ensuring that employees adhere to protocols such as strong passwords. IT teams must also communicate clearly and enforce BYOD security policies for all users and employees who want to access enterprise data.
What Are the Benefits of BYOD?
There are plenty of benefits that organizations can derive from BYOD. Let's examine a few examples. A BYOD program can:
Lower operating costs. Organizations can derive significant savings with a BYOD program because they no longer have to buy expensive PCs for their employees and pay for routine maintenance on workplace devices. Even if the organization decides to pay for the employees' phone plans and data, the cost would still be lower than if the company purchased the PCs upfront.
Boost employee productivity. Usually, employees feel more comfortable with their personal devices than with an organization's PCs. Since employees are also familiar with their devices, they can access them more quickly and efficiently, enabling them to complete tasks in less time.
Provide flexibility and independence. A BYOD program allows employees to use the devices they find suitable for work-related activities without following up with the IT department for the newest PC. It also allows them the freedom to work past office hours, while traveling, or remotely.
Streamline interactions between employers and employees. A BYOD program can allow employers to reach out to all their employees, regardless of location, on any endpoint in their pocket or hand.
Enhance employee satisfaction. A BYOD program can empower employees to work from any location at any time, giving them more control over their work schedules. This can boost employee engagement and satisfaction significantly. Since employees can use the same device for personal and work-related tasks, they can switch conveniently between them, provided the BYOD policy permits it. This can further improve their morale while boosting satisfaction.
What Are the Drawbacks of BYOD?
While a BYOD program can offer many benefits, it also has a few disadvantages, including:
Security concerns. Mobile devices are vulnerable to damage, theft, or loss. Once a malevolent actor gains access to stolen or lost gadgets, they can steal sensitive enterprise data stored locally on the device or leverage stored credentials to compromise corporate networks or even delete data.
Device infection. Frequently, mobile devices are infected with malware that can spread across the entire enterprise network and infect other endpoints without employees knowing about the infection. This problem can arise if users forget to update or patch the operating system (OS) and other applications with the latest security fixes.
Device incompatibility. BYOD allows employees to use heterogeneous endpoints that run on various platforms. As such, issues like version discrepancies, wrong setups, and unsupported applications or protocols are bound to occur and can significantly hinder the process of effectively implementing a BYOD program in an organization.
Privacy concerns. For a BYOD policy to work, the organization has to get control over the employees' devices and allow IT teams to install, configure, or supervise the system to safeguard the confidentially of its data. This is difficult because employees may feel that the company is monitoring them and that their private information is exposed.
What Are Some Best Practices When Implementing a BYOD Security Policy?
To address security and management complications of BYOD, an organization must have an airtight policy. Below is a list of best practices organizations can adopt to implement an effective BYOD policy:
Craft a written policy. The company should have a well-written policy that specifies clearly what is acceptable and what is not when it comes to BYOD. In some cases, the organization needs to mandate that only essential applications are installed on employee-owned endpoints to minimize the risk of exposure to cybersecurity risks. The policy should also outline clear expectations on what happens in case an employee violates it.
Emphasize security. Employees need to be trained to safeguard their devices while accessing corporate resources. The organization can enforce robust security features such as multi-factor authentication (MFA), strong passwords, and encryption mechanisms that add an extra layer of security to the enterprise network.
Train employees properly. The organization needs to emphasize workplace education and train employees on security risks they are likely to encounter while using their devices. They should learn proper measures to control risks such as social engineering, shadow IT, and malware.
Establish an employee onboarding and exit plan. It is relatively easy to manage how the devices and data they store are treated when employees use company-owned PCs. However, managing the endpoints becomes tricky when employees use their personal devices. Establishing an effective employee onboarding and exit plan can enable the organization to set clear expectations regarding securing enterprise data.
Maintaining a Safe and Secure BYOD Security Policy with Parallels RAS
Employee choice has become a foundation for mainstream end-user computing (EUC) strategy and is essential in any digital workplace. Organizations can enhance flexibility, productivity, and job satisfaction by allowing employees to use the best devices for their needs.
However, implementing such a strategy requires an effective technology allowing users to use heterogeneous devices while accessing managed IT resources. Virtual desktop infrastructure (VDI) is one solution that can enable remote devices to access enterprise-controlled desktop environments at any time.
Parallels® RAS is a turnkey VDI solution that IT teams can leverage to deliver virtual applications and desktops to any device, such as Chromebooks, Android, and iPhones. The product is ideal for organizations that want to implement BYOD because it eliminates the burden of distributing workloads across multiple heterogeneous platforms.
Besides the versatility in virtual workloads delivery, Parallels RAS incorporates many tools and features such as MFA, data segregation, advanced filtering, kiosk mode, and smart card authentication. These features make it easy for IT administrators and employees to implement and adhere to strict BYOD security policies.
Most importantly, Parallels RAS secures enterprise data via Parallels RAS Client Group Policy that IT teams can access and manage from a centralized console.
Try out Parallels RAS today to experience how simple and efficient it is to enforce a BYOD security policy!