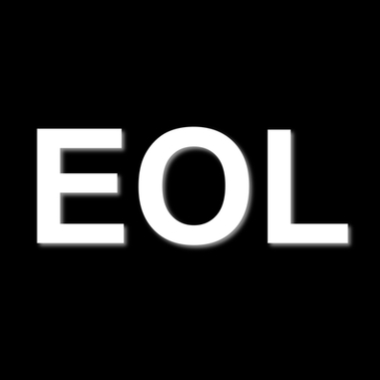 Citrix XenApp 6.x Product Line is Coming to an End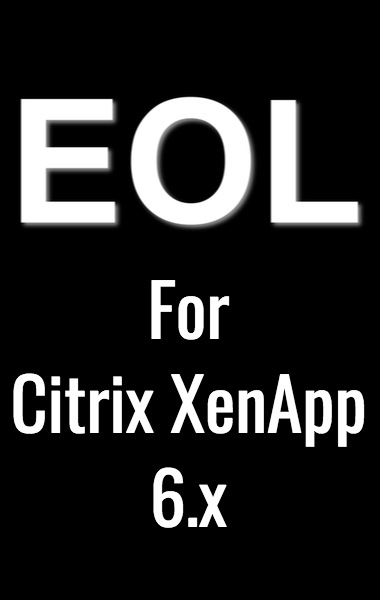 Citrix XenApp 6.x- It's time to act—and fast. As you might be aware, the Citrix XenApp 6.x product line is coming to an end, and this time there are no additional extensions. According to the Citrix Product Lifecycle Matrix, Citrix XenApp 6.5 and Citrix XenApp Fundamentals 6.0 are coming to an end for customers that remained current in their Software Maintenance or Subscription Advantage programs. The end-of-maintenance (EOM) date for both products is set for December 31, 2017, while the end of life (EOL) is set for June 30, 2018. This implies that there will be no further code-level maintenance on Citrix XenApp 6.5 or Citrix XenApp Fundamentals 6 following the EOM date—which in turn means that there will not be any product upgrades or updates on the same major version. In addition, EOL signifies the date when technical support and product downloads will no longer be available. Thus, if a customer is currently running any of the mentioned versions, the only recommended way to continue to receive maintenance and even support is to upgrade (or rather, migrate) the Citrix infrastructure to a later version, such as Citrix XenApp 7.x.
Why are many Citrix customers considering this as a major task to undertake?
In a nutshell, Citrix XenApp 6.x and earlier versions rely on Independent Management Architecture (IMA), while the newer Citrix Virtual Apps (formerly Citrix XenApp) lineup (XenApp 7.x) relies on FlexCast Management Architecture (FMA).  To understand how both versions of technology differ, please see this Citrix FAQ.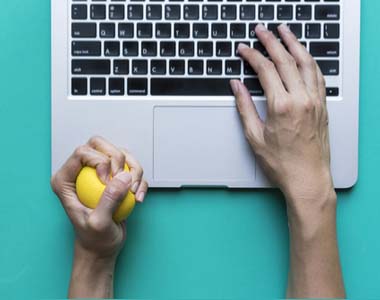 This change in architecture has created quite a stir for customers who either had the intention to upgrade or are forced to upgrade. This is because no in-place upgrades can be carried out; rather, a complete migration is required. The Citrix migration process involves moving data from older deployments (from XenApp 6.5 in this instance) to a new version (Citrix XenApp 7.x). This means that a new Citrix site needs to be created, and core components need to be installed and configured for the new site. This is followed by exporting and importing policies and farm data to/from XML files to the new site, and carrying out various post-migration tasks. Citrix does provide a migration tool to help with this process. However, it is still a cumbersome process with some critical limitations including but not limited to:
Inability to import various application parameters/properties due to the differences between Citrix Virtual Apps (formerly Citrix XenApp) 6.x IMA and XenApp 7.x FMA technologies
Inability to import all policy settings
Inability to import Publish desktops, content, and streamed applications
Inability to import Application servers
Further limitations are highlighted here. Moreover, many Citrix customers running on Citrix XenApp 6.5 wish to move away from this version because of a lack of support for newer versions of Windows operating systems, such as Windows Server 2012/R2 and 2016. Customers currently running Citrix XenApp Fundamentals 6 require a new product altogether due to discontinuation of this product line. So customers required to take action found themselves at a crossroads. They need to decide whether to re-invest in both cost and efforts on implementing a new Citrix environment or find other solutions in the market that can help them efficiently get over this hurdle and future-proof their infrastructure. This is where Parallels® Remote Application Server (RAS) comes into play.
Why are customers migrating from Citrix Virtual Apps (formerly Citrix XenApp) to Parallels RAS?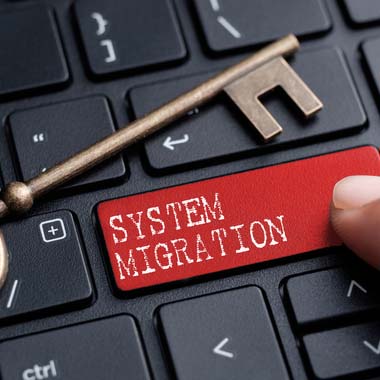 There are several reasons why customers are migrating from a Citrix to Parallels solution, which has been highlighted elsewhere. However, simply focusing on the business continuity aspect, Parallels RAS can provide customers with a smooth migration from the current Citrix setup to a Parallels setup, building on the original investment that was used to set up Citrix in the first place. Customers can keep their existing Windows Server 2008R2 and applications already configured to better run in a multi-user environment on TS/RDSH through Parallels RAS, thus building on the current infrastructure. Customers embarking on this process are also enjoying the Parallels RAS backward compatibility and heterogeneous support of mixed farms. This gives customers the ability to centralize the delivery of resources from different versions of Windows servers and desktop OSes, from Windows Server 2003SP1 up to 2016, and from Windows XP SP3 up to Windows 10 for application, desktop, and VDI delivery. Parallels has also highlighted the migration process in the migration guide, which explains in detail how to migrate a Citrix XenApp application and virtual desktop delivery solution to Parallels Remote Application Server. This guide is written in an easy-to-follow, step-by-step format. Apart from providing Citrix XenApp 6.5 and Citrix XenApp Fundamentals 6.0 customers with a solution for the EOM date looming over the horizon, Parallels RAS is also providing customers various advantages and added value when compared to Citrix Virtual Apps (formerly Citrix XenApp). These range from functionality included in the same license, giving customers the ability to publish applications, desktops, and VDI; simplicity in deployment and day-to-day maintenance; and cost-effectiveness, providing customers with the ability to cut down their current Citrix costs by 60%. Parallels is helping customers to evaluate, plan, and design a complete Parallels RAS solution that will provide end-users access to their line-of-business applications, desktops, and VDI from any device, anywhere—without that heavy effort from the IT team to set up and maintain such a deployment. Parallels RAS makes the migration process easier with a free migration tool that automates most of Citrix Virtual Apps (formerly Citrix XenApp) use case scenarios. The migration tool extracts settings from Citrix XenApp 6.x into a file that can be imported from Parallels RAS Console. Download Citrix Migration Tool Read more about Citrix Alternative Download the Citrix Migration White Paper Watch a demo video