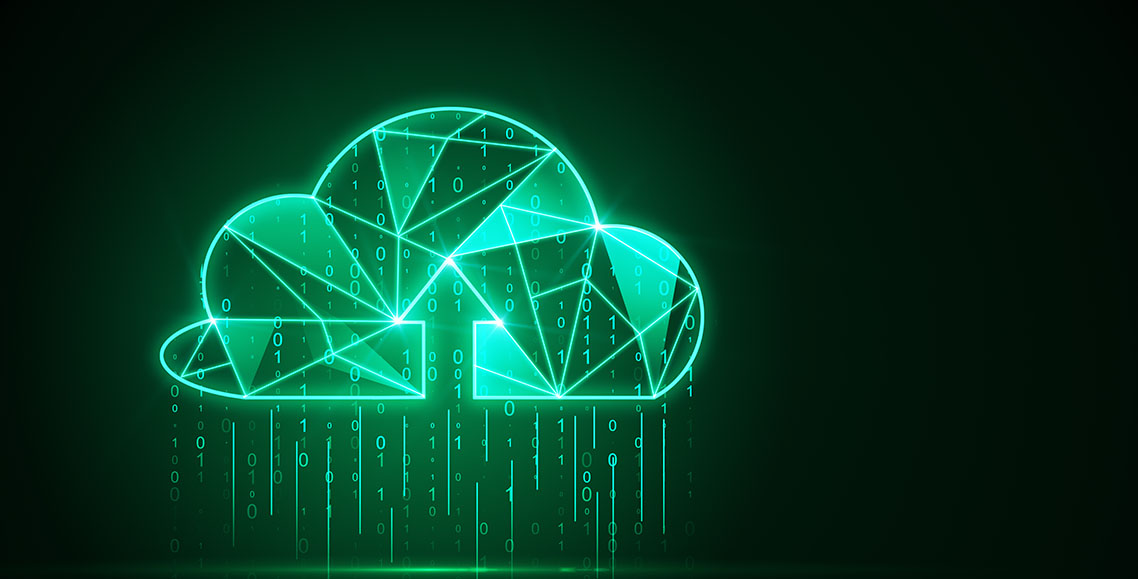 Discover How Green Cloud Computing Can Reduce Our Carbon Footprint
Traditionally, organizations have leveraged cloud computing to unlock cost-effectiveness, agility, and security benefits. However, sustainability is becoming increasingly essential, hence the increasing popularity of green cloud computing. Given how pervasive the internet has become, today's datacenters consume an estimated 200 terawatt hour (TWh) each year. This is more than the total national electricity consumption in some countries.
The information and communications technology (ICT) sector accounts for between 2% and 6% of the global greenhouse gas (GHG) emissions. This puts the ICT's GHG emissions on par with that of the aviation industry. For now, these figures have remained largely the same due to significant efficiency gains arising from the use of hyperscale datacenters by major public cloud vendors.
However, companies must do more to reduce carbon footprint by 45%, as set by the Paris Agreement. This post delves deeper to provide you with insights on how to migrate to green cloud computing.
Definition of Green Cloud Computing
Green cloud computing is a term that denotes the environmental benefits that an organization derives by switching its on-premises IT infrastructure to the cloud. It allows organizations to utilize different components related to energy consumption efficiently, such as computing devices, lighting energy, and cooling systems.
The primary goals of green cloud computing are threefold: maximizing energy efficiency during the computing device's lifecycle, minimizing the use of hazardous materials, and promoting the biodegradability or recyclability of materials. There are two aspects to green cloud computing:
Green IT hardware. This includes all the ICT tools such as servers, storage devices, and network appliances used in the datacenter. It also consists of the cooling equipment, power supply units, and the building itself. Green cloud computing allows organizations to use technologies that reduce energy consumption and make it economically efficient to recycle the hardware.
Sustainable software-engineering practices. Software represents everything that runs atop the hardware. This includes the cloud management systems that manage the datacenter and cloud-based applications that companies use. The idea behind sustainable software-engineering practices is to develop reliable, lifelong software that meets the organization's requirements while ensuring environmental sustainability. For example, developers can minimize energy consumption by creating applications that slow down the processor's clock speed, potentially improving energy consumption.
Benefits of Green Cloud Computing
Green cloud computing has numerous benefits such as:
Allowing companies to save money by minimizing costs. The more efficient your cloud utilization is, the less you spend. Because of drivers such as better server-utilization rates, greater workload flexibility, and more energy-efficient infrastructure, green cloud computing is more cost-effective than on-premises datacenters. According to Accenture, companies with efficient cloud utilizations can achieve savings of 30% to 40% in the total cost of ownership (TCO).
Allowing organizations to meet their sustainability goals by reducing carbon emissions. Transitioning from on-premises datacenters to the cloud helps the organization reduce the number of on-premises servers, which saves electricity and GHG emissions. Your overall carbon footprint gets cut even further when you switch to cloud providers that use renewable energy sources. According to International Data Corporation (IDC), the current green cloud datacenters could save up to 629 million metric tons of GHG emissions by 2025 if companies migrated to the cloud.
Enabling organizations to enhance user experiences with optimal software engineering practices. Optimizing application performance via caching, tweaking image sizes, and data transfers can speed page load times, potentially improving user experiences. Likewise, for internal applications, it can also improve your employees' efficiency by minimizing the time it takes to complete tasks. And by reducing the volume of data and the distance it travels, you reduce your cloud spend, energy consumption, and overall carbon footprint.
Accelerating development times by improving developer efficiencies. Optimizing the code and the build pipelines by eliminating unnecessary dependencies allows developers to create faster and more efficient applications. Since the code doesn't consume extra compute and storage resources, the organization saves costs, minimizes electricity consumption, and makes the developers' lives easier so they can focus on delivering value.
Allowing companies to satisfy their investors by disclosing GHG emission information. Companies with good environmental, social, and governance (ESG) practices have superior long-term individual stock performance than those without, which means they can access large capital when needed. Increasingly, organizations are also facing ESG regulatory and compliance obligations to remain in business. Transitioning to green cloud computing can help such organizations to improve their overall stock performance portfolio and meet regulatory standards.
Different Approaches to Migrating to Green Cloud Computing
Green cloud computing relies on processes that make datacenters more energy efficient. Companies can migrate to green cloud computing through virtualization or efficient power practices.
Virtualization
Many organizations deploy servers that run only at a fraction of their capacities, often because they want to dedicate such systems to a specific application. This is highly inefficient because it results in an excess capacity that doesn't get consumed, leading to higher energy consumption and operating costs.
Virtualization creates an abstraction layer over the physical server, allowing IT administrators to generate multiple virtual machines (VMs). This enables the organization to run multiple VMs, operating systems (OSs), and applications on the same host—essentially partitioning the physical server into numerous virtual servers.
Consequently, this reduces the number of physical servers that an organization needs. Consolidating physical servers can minimize power consumption and cooling, potentially cutting energy bills by a huge amount.
Efficient power supply and power management practices
From the energy-efficiency perspective, organizations can achieve energy efficiencies in two ways: using clean energy and improving power efficiencies in datacenters. By using renewable energy, companies can reduce GHG emissions associated with compute-intensive workloads such as deep learning and grid-computing workloads.
Organizations can also attain energy efficiencies by leveraging green algorithms in their datacenters. For example, algorithm changes such as switching from a linear search algorithm to a hashed search algorithm can minimize resource consumption for a given task significantly, potentially reducing energy usage and carbon footprint.
Algorithms could also route traffic to datacenters that use renewable energy or where electricity is less expensive. When used, these algorithms not only reduce the amount of energy consumed but also minimize operating costs.
A cloud-first commitment with sustainability in mind means that all your applications and data reside only in clouds that have green computing methods. The steps below can help you transition easily to green cloud computing:
Select a carbon-aware provider. Choose cloud vendors and cloud services that use renewable energy rather than those that run on fossil fuels. The Green Web Foundation (GWF) offers a host directory that lists all the renewable-energy-powered providers.
Optimize your cloud environment. Many of the cloud optimizations that minimize costs also reduce server utilization and GHG emissions. However, this may not work for some deployments, especially those contract agreements that involve bulk or upfront purchase discounts. To minimize energy consumption, you'll need to optimize the current setup and have complete visibility over your usage.
Ensure you have solid carbon measurement and reporting plans. You should connect your corporate responsibility teams with cloud vendors or cost optimization groups to understand the organization's carbon footprint. Because most cloud vendors don't share this information, having a solid cloud measurement and reporting plan can help you with sustainability reporting.
Keep innovating. When you shift to the green cloud, the decisions that you make can directly determine how sustainable the company is. Unprecedented levels of innovation can help you unlock the true potential of green cloud computing, leading to a greener planet.
Four Key Characteristics of Green Cloud Computing
An efficient, green cloud has four main pillars, as summarized in the table below:
| Pillar | Controlled by | Description |
| --- | --- | --- |
| Energy source | Cloud vendor | It involves using cleaner energy sources such as solar and wind power rather than fossil fuels to power cloud infrastructures. Cloud providers can also use renewable energy credits (RECs) to achieve a sustainable environment. Companies could also leverage pausable datacenters that take advantage of weather patterns to shift workloads to different times of the day. |
| Energy efficiency | Cloud vendor | This involves using a cloud vendor that uses energy efficiently. Power usage effectiveness (PUE), which describes energy efficiency, computes how much electricity the datacenter consumes. Datacenters achieve energy efficiencies through innovative cooling techniques. For example, a cloud vendor can build its datacenters underground to enhance energy efficiency. |
| Number and size of servers | IT organization | Minimizing the number of physical servers that consume electricity can help the company reduce its carbon footprint significantly. |
| Number and size of requests | IT organization | Cloud-based applications generate substantial network traffic because of the user requests and server responses made. To minimize network traffic, you can optimize caching and reduce the volume of data that gets transmitted between clients and servers. |
Shift to Cloud Computing with Parallels RAS
You may not be responsible for where your organization is headquartered or where your offices are situated. However, you're likely responsible for selecting and managing technology that your organization and employees use—wherever they are located. And this means you're better placed to make environmentally sustainable solutions for your company.
Parallels® has decades of experience in implementing virtualization solutions. Parallels Remote Application Server (RAS)—a premier virtual desktop infrastructure (VDI) solution—allows organizations to publish virtual applications and desktops. Users, in turn, can access published resources on any device and from any location.
"Businesses can lean on virtual desktop infrastructure (VDI) to bolster sustainable initiatives. Virtualization technologies make more efficient use of available resources, including energy. By installing a virtual infrastructure, organizations can enable multiple operating systems and applications to run on fewer servers. This reduces overall energy use, cooling requirements, server sprawl, and storage requirements."
With Parallels RAS, organizations can transition to green cloud computing with ease because it provides multi-cloud support. It integrates seamlessly with Azure, Amazon Web Services (AWS), and Google Cloud Platform (GCP), allowing companies to maximize the sustainability benefits of public clouds.
Parallels RAS also provides hybrid cloud support. This enables companies to run certain workloads in private clouds—whether due to operational challenges, security concerns, or compliance regulations—while leveraging the agility and scalability of public clouds for other workloads. With flexible cloud deployment models, Parallels RAS allows companies to migrate to green cloud computing with ease while building an elastic infrastructure using hypervisors, hyper-converged infrastructure (HCI) systems, and VDI solutions.
Transition to green cloud computing by downloading a free, 30-day Parallels RAS trial today!