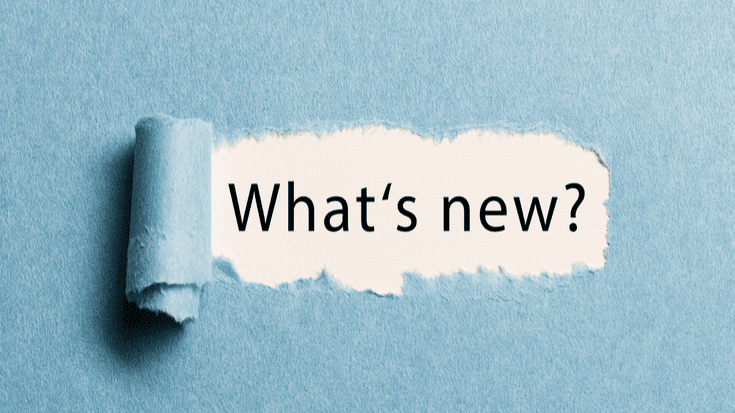 Parallels RAS – What's New in Version 16.5
Version 16.5 of Parallels® Remote Application Server (RAS) streamlines deployment, improves solution resilience and automation, and enhances customization capabilities. It continues to offer the best value among application and desktop delivery solutions, with new granular client connection policies, Azure MFA support, Microsoft App-V publishing, significant Parallels RAS Console improvements (such as updated Site View and undo changes), a refreshed HTML5 Client, and a Citrix XenApp 6.5 migration tool. 
Streamlines Deployment
VDI Agent has been enhanced and is now incorporated into Publishing Agent. It eliminates extra components and allows multiple VDI-host management by the single Publishing Agent. 
A new type of RAS templates for RDS hosts provides single image management for RDS hosts.  
Use full clones if your applications and OS update cadence is slow. Guest-VM deployment is longer, but full clones provide the best performance. Linked clones are extremely useful when application and OS updates happen frequently—they provide the fastest Guest-VM deployment but do impact performance.
RDS groups were improved to add auto-scaling ability: 
With version 16.5, an RDS host can only be a member of one group at a time.

 

RDS groups get the option to assign a RAS template and add group members created by the RAS template on-demand.

 

One RDS template can be used by several groups. 

 
RDS hosts auto-scaling is organized by on-demand group provisioning and de-provisioning based on workload. See the image below; as soon as all RDS hosts in the group reach 75% of the workload, the group will request two more servers from the assigned RAS template until the maximum number is achieved. 
If the workload of the group drops below 20%, then the least-loaded host is drained. All users gracefully logged off the server leave the group. 
The unassigned host either returns to "Keep available buffer" (if it is exhausted) or is deleted by the template (undeployed) if the buffer is full. 
Solution Resilience
Prior to version 16.5, configuration changes and session management in the Parallels RAS Console are not available when the Master Publishing Agent (PA) is unavailable. To reduce management downtime, the PA auto-promotion feature has been introduced. When the feature is enabled, the next PA in the Publishing Agent list is auto-promoted in the case of a Master Publishing Agent failure. The feature is site-specific and off by default. To be enabled, it requires at least three active PAs in a site. 
The license activation request is delayed for 72 hours in order to support the PA auto-promotion. If the original Master is back online and failback happens, the license activation request is dropped. In addition, the new timeout for Licensing site unavailability is added. This allows other sites to use the max number of concurrent connections from the license for up to 72 hours without PA promotion and followed license activation. 
To sum up these changes, see the table below: 
Event

 

Before Version 16.5

 

Version 16.5

 

Benefit

 

Master PA failure and Secondary PA promotion (auto or manual)

 

License must be activated immediately to get the farm back to normal operation 

 

72 hours provided to recover Master PA (Licensing site) or activate license with the new Master PA

 

Activation requires Internet access;

 

offline activation requires more time and efforts 

Licensing site failure

 

Secondary sites can use previously used number of concurrent connections

 

Secondary sites can max number of concurrent connections assigned to license

 

Standby or automatically deployed sites

 
Automation
Notifications have been enhanced. Not only are there new notification types, but there's also support for monitoring in two directions: "Rises above" and "Decreases below." You can also now allow a script to execute if certain events occur. 
Version 16.5 gets an extended PowerShell API, which provides management of the following modules:
Printing and scanning settings

 

RDP session control

 

Published objects management (move, clone, sort)

 

PA promotion and complete settings

 

Notification settings

 

Expose licensing information

 

Control processes on RDS and VDI resource hosts

 

Complete RDSH settings

 

Complete publishing settings

 

Complete gateway settings

 

Logging functionality

 
New Granular Client Connection Policies
New granular policies offer IT admins more flexibility in configuring clients by splitting four categories into more than 20. 
Before Version 16.5 
The connection policies can be disabled individually per category. For example, the administrator can disable Clipboard redirection only, leaving the rest of the "Local devices and resources" settings available for end users to control.   
In addition, new settings have been added, like an ability to filter by client-device OS. 
Azure MFA Support
New second-level authentication profiles have been added for Azure MFA and other providers to simplify configuration: 
Azure MFA Server via RADIUS

 

Duo

 

FortiAuthenticator

 

TekRADIUS

 
Microsoft 

App-V 

P

ublishing
Version 16.5 adds the ability to enumerate Microsoft App-V packages delivered by the App-V infrastructure or SCCM during application publishing.
Parallels RAS Console
The site dashboard has been extended to show additional performance metrics. 
It now provides a bird's-eye view of the statuses of all the Parallels RAS components.

 

Easily identify components that require admins' attention.

 
The updated Console also allows admins to undo previously made changes. 
Other Parallels RAS Console improvements: 
Updating the Parallels RAS installation becomes much more comfortable with a new command to Site and components screens: Task -> Upgrade all Agents…  

 

Version 16.5 enables administrators to set the proxy settings directly from the Parallels RAS Console.   

 

You can now log in to the Parallels RAS Console by using your domain credentials using SSO. You can select either to input credentials or use the SSO module on the login prompt.

 

You can now automatically log out an administrator once a timeout has been reached. Under Administration -> Settings, select the log-on timeout: 15 minutes, 30 minutes, 1 hour, 3 hours, 6 hours, 12 hours, and 24 hours.

 
Windows Client Customization 
Version 16.5 introduces the ability to rebrand the Windows Client. 
Only Client binaries can be rebranded.

 

Can have the same branding as the HTML5 Client.

 
The look and feel of Parallels Client for Windows can now be personalized, displaying a logo on the login screen.
Refreshed HTML5 Client
Refreshed design

 

Modern look

 
Citrix XenApp 6.5 Migration Tool
Citrix XenApp 6.5 reached its end of life on June 30, 2018. To help Citrix users migrate to Parallels RAS, version 16.5 provides a migration tool.  
Migrated Components 
Citrix Virtual Apps (formerly Citrix XenApp)

Parallels RAS 

 

Zones

 

Site

 

Servers

 

RDS Hosts

 

Worker Groups

 

RDS Groups

 

Applications

 

Published Applications

 
Non-Migrated Components 
Citrix Virtual Apps (formerly Citrix XenApp)

Parallels RAS

 

Administrators

 

Completely different permissions schema

 

Load balancing policies

 

Not available

 

Load Evaluators

 

Not available, use Defaults

 

Policies

 

Not available

 
Applications (RAS applicable properties, Shortcut presentation -> app folders)

 

App folders (used for permission delegation as Admin folders)

 
In the first tool release, migration is done via one step. If there are several zones, then the single Parallels RAS site is used automatically.  
The next release plans to have a choice of what to migrate and where to locate it. 
View the migration tool on GitHub.  
What's Next  
Parallels RAS provides users with a powerful application and desktop delivery solution, ready to support the steady growth that the virtual workspace sector is expected to experience over the coming years. If you would like to try it for yourself, download a free 30-day trial.  
In order to explain the advantages of this latest version, we have also prepared a few short videos on the new enhancements and features in version 16.5. 
Would you like to learn more about new Parallels RAS features and how to set them up? View our Knowledge Base articles.