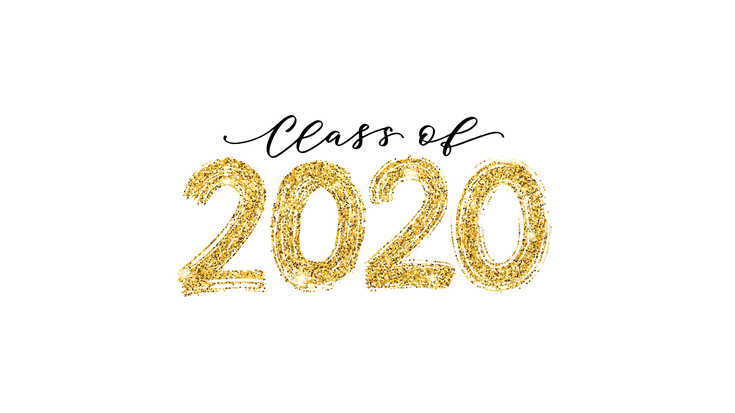 Parallels Welcomes the 2020 Very Important Parallels Professionals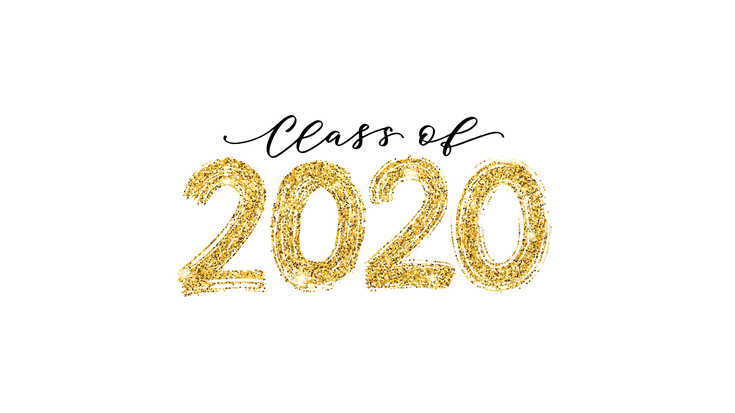 Parallels is excited to announce the selection of our 2020 Very Important Parallels Professionals (VIPP). This group is comprised of top IT professionals, experts, and contributors in the end-user computing (EUC) arena. They are ready to help shape the future of Parallels Remote Application Server (RAS) and Parallels community tools relating to remote access and cloud computing.
The VIPP Program acknowledges each member's contributions and efforts in attaining expert knowledge in various end-user computing technologies. Our VIPP members contribute and influence product strategy based on their valuable experience, trends, and market demands.
The following individuals have consistently demonstrated their real-world EUC knowledge and we are thrilled to provide meaningful recognition for their community contributions. Please join Parallels in congratulating our 2020 Parallels VIPP members.
Alex Cooper
Alex Cooper (aka Dr. Conti) is a freelancing virtualization specialist and renowned speaker/presenter within the virtualization sphere. Over the past 15 years, Alex has supported the virtualization needs of over 120,000 users, and in the process became one of 20 people awarded a Microsoft MVP for Remote Desktop Services. 
Dr. Benny Tritsch is a solution architect, market analyst, community leader, author, and founder of drtritsch.com. He is a subject matter expert in IT virtualization, user workspace management, enterprise mobility, and remote end-user experience benchmarking. In his role as a principal consultant and technical evangelist, he works with customers and partners across Europe and North America. 
Working with Citrix since they launched their very first product in 1990, Carl Webster is a senior solutions architect at Choice Solutions. He specializes in Citrix, Active Directory, and technical documentation. He often collaborates with the Citrix Education team to help prepare courseware and exams. 
Douglas Brown is the global technology evangelist at IGEL Technology and the founder of DABCC. Recognized as a Microsoft MVP for his insights on virtualization, cloud, and end-user computing technologies and markets, Douglas is presently the host of the #1-rated virtualization and cloud podcast show, DABCC Radio, and DABCC TV. 
Esther Barthel works as a Solutions Architect at Cognition IT, where she designs and implements Citrix solutions. In this role, Esther has been acknowledged as a Microsoft MVP and Citrix Technology Professional (CTP). Over the years, she has become a respected professional in the STEM work field and EUC community, presenting at international events like E2EVC, PSConf.EU, and Citrix Synergy. 
Freek Berson works as an infrastructure specialist at Wortell, a system integrator company based in the Netherlands, where he focuses on end-user computing and all related technologies (mostly on the Microsoft platform). He is also a managing consultant at rdsgurus.com. He maintains his personal blog at themicrosoftplatform.net, where he writes articles and blog posts related to Remote Desktop Services, Azure, and other Microsoft technologies. He is also experienced in performing automated deployments using Azure Resource Manager and designing JSON templates. Freek has been acknowledged as a Microsoft MVP on RDS since 2011 and is an active moderator on TechNet Forum and contributor to Microsoft TechNet Wiki. He also speaks at various conferences including Microsoft Ignite, BriForum, E2EVC, and Experts Live. You can follow him on twitter via @fberson. 
Kristin Griffin is a managing partner of RDS Gurus Consultancy, a consulting firm specializing in Remote Desktop Services (RDS) implementations and benchmarking for both on-premises and cloud deployments. As a writer, she co-authored the Microsoft Windows 2008 Server Terminal Services Resource Kit and the Microsoft Windows 2008 R2 Remote Desktop Services Resource Kit. She has also written several RDS benchmarking white papers. She currently blogs at www.rdsgurus.com. Kristin has been a Microsoft MVP for Remote Desktop Services (Enterprise Mobility) since 2009 and a Parallels VIPP since 2016. As an inventor, Kristin currently has two creations she is working on.  
Remko Weijnen is an EUC Specialist for Cloudhouse with over 20 years of experience in the IT industry. With a developer background and a specializing interest in security and application and desktop delivery, Remko has become a renowned professional within the Dutch channel. He is a co-founder of the Dutch Citrix User Group. 
Silvio Di Benedetto is the owner of Inside Technologies, specializing in private and public clouds, virtualization, backup and disaster recovery, security and identity management, and collaboration and mentoring for products based on Microsoft, Veeam, and Parallels. Very active in the IT Pro communities, Silvio is the owner and community lead of windowserver.it (named the Microsoft Community of the Year in 2009, 2012, 2013, and 2014), Veeam User Group Italy, and Azure Community. Since 2008, he has organized high-level IT Pro conferences, like Server Infrastructure Days and Technical Cloud Day. Since 2012, he has been a Microsoft MVP for the Cloud and datacenter management and has been a Veeam Vanguard since 2015.
Technology evangelist and independent consultant Thomas Poppelgaard is a Microsoft MVP and Citrix Technology Professional virtualization and graphical specialist who helps businesses adopt new technologies. Thomas is a speaker at conferences, webinars, seminars, and roadshows and has presented at events as varied as Citrix Synergy, BriForum, NVIDIA GTC, HPE Discover, and E2EVC.
Trond Eirik Håvarstein (aka Eric) is a Citrix consultant specializing in Citrix and Microsoft technologies. With great passion for virtualization, he offers the virtualization solutions best suited for the user's needs. As an author, blogger, and speaker, Eric has grown a reputation for his insight in both South America and his native Norway. 
Ryan Mangan works as the CTO at Systech IT Solutions, an application delivery and desktop virtualization specialist company based in the UK, where he focuses on end-user computing and emerging technologies. Ryan is an end-user computing specialist with a great passion for virtualization. A speaker and presenter, he has helped customers and technical communities with end-user computing solutions, ranging from small to global 30,000-user deployments. He is the owner and author of ryanmangansitblog.com, where he posts articles about remote desktop services, VMware, Microsoft Azure, KEMP, and other products and technologies. Ryan has been awarded VMware vExpert since 2014, has been a member of the NetApp United program since 2017, and was awarded Technical Person of the Year in 2017 by KEMP Technologies. 
Samuel Legrand is the owner and an IT consultant at LegSam Consulting, a French company specializing in end-user computing. He designs, implements, and maintains Citrix solutions for his customers (from 10 to 40,000 CCUs) with the guideline "keep it simple." He enjoys both learning from others and teaching others and is a trainer at Exia-Cesi, a French group specializing in training and higher education, and is also a Citrix Subject Matter Expect. Samuel shares his technical adventures, problems, and solutions at tech-addict.fr, on Twitter at twitter.com/legsam59, or during community events. 
Christiaan Brinkhoff works as a cloud architect and evangelist and lives in the Netherlands. He focuses mainly on public cloud infrastructures and end-user computing environments for large, multinational enterprise customers. He has a great passion for cloud innovation and everything around that. In addition to his work, he also shares his knowledge by speaking at large international conferences, such as Citrix Synergy, E2E – PubForum, and local user groups (including the Dutch, Irish, and Denmark User Group). He provides webinars and writes articles for IT vendors, as well as his website, https://christiaanbrinkhoff.com/. This community-related work earned him the privilege of achieving three vendor awards: Microsoft Valuable Professional (MVP) for Microsoft Azure, Citrix Technology Professional (CTP), and VMware vExpert.
For further information on our VIPPs and to view the VIPP milestones, please visit our web page.