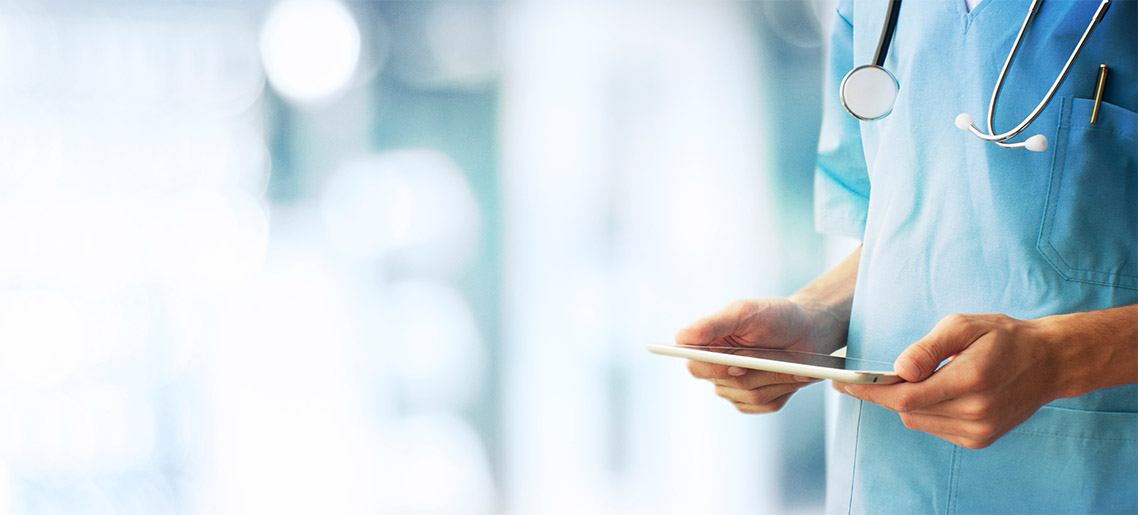 SSO in Healthcare: 3 Reasons Why It Should Be a Top Priority
The COVID-19 pandemic forced a shift in traditional working settings, moving people out of office buildings and into remote work environments. As people have discovered the benefits of remote work, many workers are in no rush to return to the office.
According to a FlexJobs survey, people prefer working remotely because it increases their productivity and ability to collaborate with coworkers. Post-pandemic, remote workers may make up 20% of all labor in the US, compared to just 5% pre-pandemic.
Addressing cloud and on-premises security requirements is an important consideration for remote work solutions, especially for healthcare organizations that adopt a bring-your-own-device policy (BYOD) policy. Under these policies, employees use their own personal devices, such as laptops, smartphones and tablets.
Medical workers are often on the go, transitioning from patient rooms to labs to offices. When combined with hybrid or remote work models, this means healthcare personnel can lose valuable work-time logging into various systems from multiple devices to access critical applications and information.
Single sign-on (SSO) is an authentication technology that allows users to access multiple applications with a single set of login credentials. In this article, we will explore three benefits of deploying SSO in healthcare to enhance provider, patient, and device security.
1. Support a Dynamic Workforce Infrastructure
Most healthcare organizations anticipate that remote work will continue post-pandemic, lowering the number of on-site personnel and implementing fully remote or hybrid working environments. For example, the number of healthcare providers working remotely increased from 6% pre-pandemic to 29% during the pandemic, and post-pandemic projections estimate that around 19% will continue working remotely, with an additional 18% adopting a hybrid working solution.
Payers and other healthcare personnel saw an even larger shift to remote and hybrid work—from 17% working remotely pre-pandemic to 65% when the virus shuttered businesses. In this area, the post-pandemic workforce is projected to include 25% remote work and 37% hybrid, leaving just 38% of individuals on-site.
In addition to remote and hybrid working conditions, BYOD strategies will continue to grow in popularity. Forbes estimates that by 2022, the global BYOD market will exceed $350 billion, compared to $30 billion in 2014. Many employers and employees appreciate the flexibility of BYOD, which can increase worker mobility and productivity since employees are familiar with and proficient at using their personal devices.
When COVID-19 forced organizations to develop remote working solutions, those that allowed employees to use their own devices were better able to bridge the communication gap created by the dramatic shift to working entirely outside the office for months on end.
Whether working remotely or on-premises, healthcare professionals require reliable access to applications and files from any device. SSO streamlines the login process, preventing delays inpatient care. According to Becker's Hospital Review, medical clinicians must remember an average of eight to 20 unique passwords for various health system software programs.
While a single login may take seconds, this action is multiplied by the number of accounts that require logins, the number of times a login is required, and the number of personnel that access various applications and software.
SSO reduces the time health care personnel spend logging into different devices and systems to enhance the clinical workflow. One study found that implementing SSO technology reduced first-of-shift login time by around 15% and reduced re-login time through the remainder of the shift by almost 70%.
2. Create Better Workflow Efficiencies
While remote work capabilities and BYOD support anywhere, anytime access to workforce applications and data, healthcare organizations need strong security measures to protect internal and patient data. Without strong security settings, protected health information (PHI) can be compromised.
Many IT departments implement strict password policies, which may include stipulations such as changing passwords frequently and requiring a certain level of complexity for accepted passwords. However, the benefit of password policies is undercut by password fatigue, leading to reduced user-compliance and increased IT requests for login issues and password reset requests.
SSO solutions require users to remember just one password for all their applications, making it easier to create and remember complex hard-to-guess passwords. A single password requirement also means users are less likely to reuse old passwords, which are a key source of data compromises.
Without SSO, successful passwords must be complex and changed frequently, leading to time wasted trying to remember or resetting passwords. On average, individuals spend 12 minutes each week entering and resetting passwords, which adds up to 11 hours lost every year on inefficient security practices.
According to Gartner, between 20 to 50% of all service desk calls, emails, and job tickets are related to password reset requests. This takes up valuable time that could be spent on other priority tasks because the IT team must verify the user's identity before the change request can be made. Doing so ensures that the person requesting a reset isn't a bot or malicious actor impersonating an authorized user.
Healthcare organizations may use interconnected IT systems that require changing the password manually in multiple places, which is a labor-intensive process for the IT team. And while IT workers lose valuable time logging into multiple systems to change a password for a single user-account, the end user is often unable to perform work duties while the account is locked.
With SSO automated credentials management, IT administrators are freed from having to handle account provisioning for employee service access manually.
3. Ensure Crucial Regulatory Compliance
Data security is critical in the healthcare industry, and protected health information must be protected through Healthcare Insurance Portability and Accountability Act (HIPAA) Security Rule standards. The Security Rule's technical safeguards ensure only authorized users have access to PHI systems and require provisions such as access controls, encryption tools, and activity logs.
SSO healthcare systems help satisfy HIPAA and other regulatory patient privacy and protection requirements. This includes authentication of all users who access electronic records and audit controls to track access and user activity. HIPAA audit log requirements are designed to protect organizational information, and SSO helps develop a record of events based on users, applications and systems.
With the increase in remote and hybrid working conditions, users must log in to multiple systems and applications hosted in different environments. SSO for healthcare systems solves identity authentication requirements for remote and on-premises users, improving organizational security and ensuring regulatory compliance.
IT administrators can enable and disable user access to systems, applications, platforms, and other resources easily, ensuring that approved users can access what they need while blocking unauthorized parties. Security breaches are typically due to attackers using lost or stolen credentials, but SSO reduces the risk that users will have their passwords stolen in a data breach.
Centralizing session and user authentication processes with SSO streamlines user identity management across different health organizations without sharing the local identity database. This is especially important in integrated health systems, in which care providers are likely to move between several locations within the same health system.
For example, emergency departments in New York State experienced a reduction in test duplications when providers accessed patient health information through a health information exchange that they accessed using SSO. By ensuring the safe transfer of patient data in a secure system, SSO helps health organizations increase access to patient information and improve care outcomes.
Parallels RAS Supports Single Sign-On Functionality
Parallels® Remote Application Server, or Parallels RAS,) is a secure virtual desktop infrastructure (VDI) solution that gives healthcare workers access to data and applications on their preferred devices through single sign-on. Personnel can transition from one device to another without entering login credentials manually, which saves valuable time in a fast-paced healthcare environment.
In addition to SSO capabilities, Parallels RAS provides secure remote access to applications and data through multifactor authentication, advanced filtering rules, and customizable policies.
Healthcare workers have enough on their plates without the added burden of remembering complicated, ever-changing passwords. SSO for healthcare increases user compliance by eliminating the complexity of login processes.
Learn how Parallels RAS with SSO enhances security across your healthcare organization.