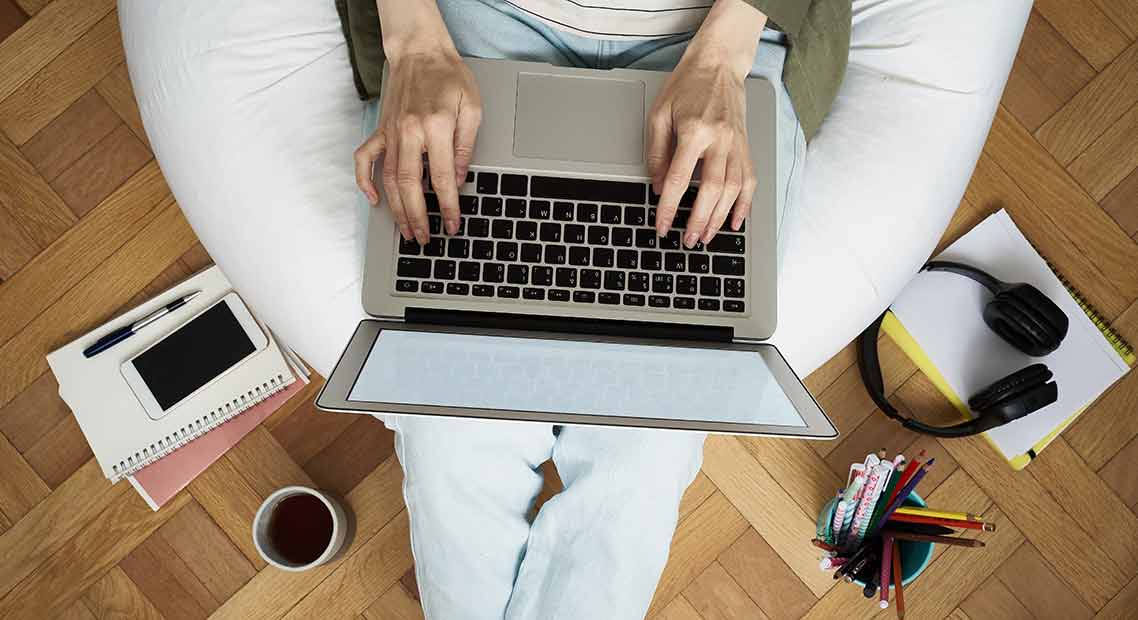 Tips for Deploying Working from Home (WFH) Solutions
With the ongoing pandemic situation, and with workplace flexibility becoming a deal-breaker every passing day, it is safe to state that a lot of organizations are struggling to find the best possible ways to deploy working from home (WFH) solutions. As alluring as it seems, the WFH situation may be difficult for organizations to enable and complex to scale.
For some other organizations, WFH is simply uncharted territory. It is paramount to find a solution that is viable in the long term, can be scaled up or down quickly and provides an equally good experience to both employees and employers. Mentioned below are simple tips that you can use for deploying WFH solutions to make your organization's WFH needs a quick, effortless deal.
Focus on Security
When you are presented with the daunting task to shift a huge number of employees to remote work, it is easy to let go of security concerns and focus on making the shift quick and effortless. However, doing this is surely set to harm you and your organization in the long run.
Malicious attackers wait and take advantage of exposures created by a crisis, amplifying the need to ensure security and limit end-users to use only the applications that they need. In the short term, virtual private network (VPN) solutions work, but in the long term, the entire ecosystem should be secured from resources to endpoints. This can be done by deploying the zero-trust principle, deploying multi-factor authentication, enforcing idle disconnect policies, restricting access to local drives, disabling unused channels and considering all additional security-related considerations.
Manage Your Bandwidth Needs
Bandwidth might not be the most pressing thing in an organization, but it is extremely important to consider the capacity at the network edge. With hundreds and thousands of users going remote at the same time, users might experience significant bandwidth issues that need to be catered to.
Ask yourself some important questions:
Can your infrastructure handle the projected load?
Is the inbound network pipe sufficient?
Is the bandwidth utilization aligned perfectly with the network and device capacity?
Keep an eye on resource allocation, bandwidth per user and user counts to stay on top of your organization's bandwidth needs.
Oversee Your Capacity Needs
Virtual applications or desktops are built in to address some organizational use cases. However, virtual applications or desktops are not always built to scale and might not allow you to add additional workloads. Public cloud solutions do provide on-demand capacity, but there can be capacity-based limits on particular resources. The better alternative to ensure greater capacity is to provide remote access to a user's own device.
Deploy an Alternative Solution
To ensure quick design and deployment of a solution, you always need an alternative solution. There can be technical challenges, security issues, scaling issues, and bandwidth problems with your existing solution, hence you should have alternatives. For example, remote PC access can be a backup for virtual desktop infrastructure (VDI) in the public cloud to improve rollout capacity.
Use Parallels RAS to Deploy WFH Solutions
WFH is the next new normal. It only makes sense to keep yourself and your organization prepared to deal with the constant need to provide mission-critical virtual applications and desktop environments to your users. One of the best ways to achieve secure and fast access is to deploy Parallels® Remote Application Server (RAS).
Parallels RAS is a cost-effective virtualization solution that allows you to create on-premises, cloud or hybrid deployments in Azure and Amazon Web Services (AWS). It has advanced load balancing capabilities, ensures data security and consequently provides seamless access to virtual desktops and applications. Quickly scale your IT infrastructure on-demand and manage your infrastructure centrally with Parallels RAS.