Citrix Workspace App | What Is It and Why Use It?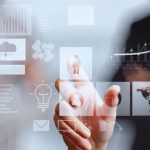 The Citrix Workspace app (formerly known as Citrix Receiver) allows users to securely access applications, services, and data from diverse desktop and mobile devices. By using this app, you can get access to all your Software as a Service (SaaS) and web applications, files and mobile apps instantly. This workspace can be accessed from various endpoint devices and operating systems, such as Windows, Windows Mobile, macOS®, iPad, iPhone, Android, BlackBerry and more.
The Workspace app (along with Citrix Virtual Apps and Desktops) is the front-end of the Workspace platform. Users have a singular entry to their enterprise applications, desktops, and data by using any device from any network.
How useful is the Citrix Workspace app?
Use the Citrix Workspace app to access all applications through a single sign-on. Files that are stored centrally are dynamically updated across all devices that can access them. Personal and work-related applications can both exist on any device, without any threat of data breach for a company. Additionally, the app redirects any browsing-related activities to a cloud-hosted web browser, which is isolated from the corporate network. Hence, browsers are more or less secured from a possible cyber-security breach.
Does Citrix Workspace app have any drawbacks?
To use the app, you must have Citrix Virtual Apps—and that is quite expensive. Owing to this dependency, spending a huge amount on software does not make much sense for a medium-scale organization. Apart from the cost, Citrix has set the minimum number of users to 25. Hence, if your organization has just 15 members, you are still required to pay the same amount as you would for 25 users' license.
Parallels RAS: a better alternative
Parallels® Remote Application Server (RAS) is a virtualization solution that offers high-end features in a single license scheme. Parallels RAS allows you to publish virtual applications and desktops from a centralized location—at an affordable price. With Parallels RAS, you can get all components in a single package for a price that is far more reasonable. Another major advantage of Parallels RAS is that IT admins can easily deploy and manage this solution from a single pane of glass.
You wouldn't know what you are missing out on unless you try! Download your free 30-day unrestricted trial of Parallels RAS today and check what's in store for you!
---
References
TechTarget | https://searchenterprisedesktop.techtarget.com/tip/Weigh-the-Citrix-Workspace-cost-against-its-benefits
Citrix | https://www.citrix.com/blogs/2018/06/12/citrix-workspace-app-everything-you-need-to-know/
TechTarget |https://searchvirtualdesktop.techtarget.com/definition/Citrix-Receiver
Citrix | https://www.citrix.com/blogs/2018/07/03/your-citrix-workspace-app-journey-begins/
A Xendc | http://axendatacentre.com/blog/