Reinforced VDI in Parallels Remote Application Server v16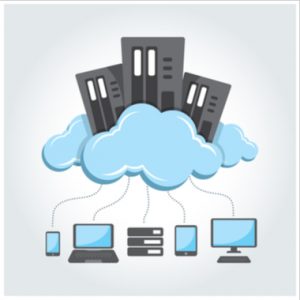 Virtual desktop infrastructure (VDI) offers several benefits to organizations, including improved security, centralized desktop management, and reduced IT overhead. Parallels® Remote Application Server v16 has reinforced these VDI abilities. In addition to supporting Microsoft Hyper-V, VMware vCenter, VMware ESX, and Citrix XenServer, we have also added Nutanix Acropolis and KMV to the list, offering even more options to our customers.
Administrators can now be more flexible with their choice of VDI environments, even incorporating their already built VDI environment into Parallels RAS. Deploying and delivering virtual machines using different VDI platforms is no longer a complex task for the administrators; they can deliver all VMs using Parallels RAS, irrelevant of the VDI environment.
Linked Clones
With the Parallels RAS v16 release, we have also introduced linked clones. Linked clones enable administrators to create virtual machines in a matter of seconds. Administrators can partially copy files from an already build VM to instantly create a new one. This allows multiple VMs to use the same software installation, saving time and disk space.

Test Guest VM Template Wizard
The Test Guest VM Template Wizard automates VM testing and VM deployments, confirming that the administrator's custom-built template works as intended without any configuration or corruption issues. This template does the test automatically, reducing testing time for the administrator to confirm the validity of the virtual machines. The Test Guest VM Template automatically deploys the VM and checks that everything is in order, giving the administrator assurance that the VM is fully deployable.
RASprep
RASprep, our custom and enhanced implementation of Sysprep, automatically prepares and configures built VMs to be released on the fly. Once the VMs are created, the administrator can rest assured that their VMs have been fully prepared for production; RASprep automatically configures all the system requirements before the desktop is rolled out.