Improved Assistance With Parallels RAS Remote Desktop Software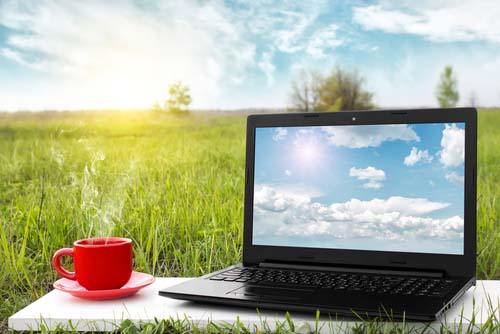 Whether for improving customer support services or cutting down on expenditure, organizations are turning towards remote desktop software to provide remote assistance to users. According to Fifth Quadrant Pty Ltd., two in five organizations in the United States have implemented remote desktop software in their contact center. 61% of organizations that have implemented remote assistance feel that screen sharing ability with the end-user allows a valuable service to be delivered to customers. And 78% of customers agree with this idea. On the organizational side, it reduces overhead expenditure and improves the incident-response rate. Moreover, when an IT technician can see the problem, he can provide complete support.
Challenges with Remote Desktop Software
While working with remote desktop software, scalability is a concern. As IT technicians have to deal with fast and slow networks, it is not easy to provide consistent service across varying networks. Secondly, IT administrators have to provide support for systems running on a variety of Windows OS versions. Thirdly, compliance issues are a big concern. The end-user workspace that is accessed through the remote desktop might contain sensitive data. When this system is accessed, data compliance regulations such as PCI DSS and HIPAA may come into the picture. Security is critical: network security with proper encryption key exchange has to be maintained, as any weakness in the remote desktop software technology can make your network vulnerable to cyber attacks.
How Does Parallels RAS Improve Remote Assistance?
Parallels® Remote Application Server (RAS) is a powerful connection broker able to simultaneously manage RDS, VDI, and Virtual Applications from the major hypervisors such as Microsoft Hyper-V, Nutanix, Scale Computing HC3 and more. Parallels RAS also includes remote desktop software for remote clients, which offers an easy way for IT staff to connect to remote users securely.
Parallels RAS allows the helpdesk team to instantly and securely connect to any Windows client, at any time. The support staff can work with the same agility as though sitting at the user's desk, with the help of innovative features such as the Shadowing tool. You don't have to deal with complicated firewall settings or configuration adjustments. With this OS-independent remote desktop software, you can connect to any Windows system that is running. Data security compliance is maintained while accessing files and critical data on the end-user system. Network security is highly prioritized. With Parallels RAS, organizations can save time and money while significantly improving customer support services.
Download your 30-day trial of Parallels RAS today and implement an effortless remote desktop software on your infrastructure today!
---
References:
lifewire.com
slideshare.net
techrepublic.com
techtarget.com
parallels.com