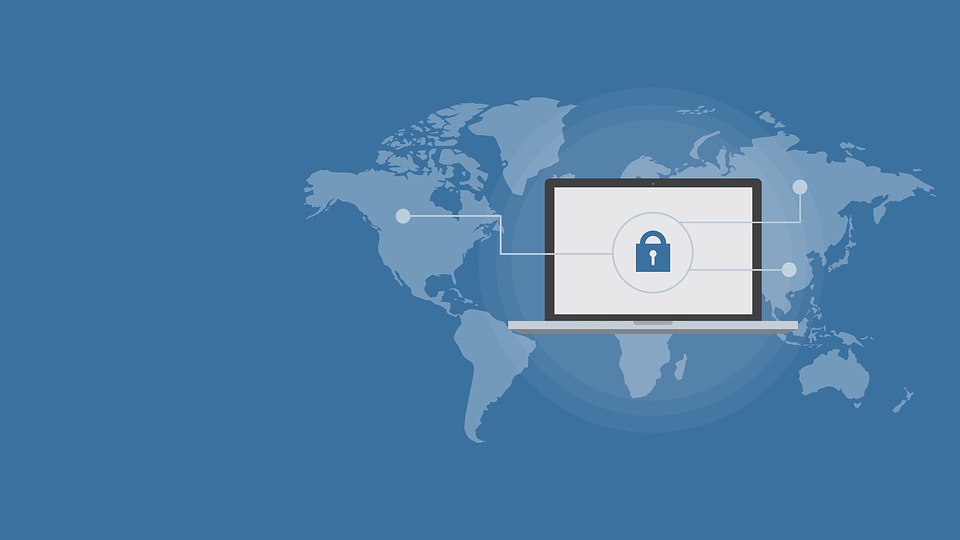 Maximize the Power of Your VDI Client with Parallels RAS
With major hardware manufacturing companies introducing new and innovative virtual desktop infrastructure (VDI) client hardware, IT administrators now have multiple options when deploying desktop virtualization.
With the appropriate server infrastructure in the background, new high-end devices easily provide the performance required for computer-aided design (CAD) applications, unified communication, film editing, and big data visualization.
Understanding What a VDI Client Is
In order to work and access apps and services when away from the office, in the office, or from a distant location, employees can use virtual desktop infrastructure (VDI), which is the construction and management of desktop environments and applications. Virtual machines (VMs), which enable businesses to run many applications and operating systems on a single physical server in a data center, are a key component of virtualization solutions that support VDI deployments. A desktop operating system, such as Microsoft Windows Desktop, is hosted on virtual machines (VMs) that all operate on a host server to allow VDI.
How VDI Clients Work
IT administrators may distribute their company's data, programs, and desktops to users in a virtual data center and provide them as a service via the internet by utilizing the desktop operating system housed on a virtual machine (VM) on a host server. In contrast, a user of a typical PC works from an on-premises location using a real, portable personal endpoint device.
A connection broker identifies a virtual desktop in the resource pool for each employee to connect to while accessing the VDI environment when a VDI solution is implemented.
Attributes to Look for in a VDI Client
There are several benefits of VDI. When choosing a VDI client, you may want to consider the following in conjunction with the use case for VDI in your organization.
The ability of your VDI solution's management software to handle all the different endpoint devices in your inventory.
The form factor of the VDI client can range from mobile devices to thin clients to desktops. Mobile devices and thin clients are ideal for those constantly on the road or who work from home, while desktops are suitable for office workers.
The ability of the VDI client to make your employees more productive. For example, if your employee pool includes graphic designers, the VDI client must support memory-intensive graphics design applications such as PhotoShop. The number of ports on the client is also an important consideration.
The trustworthiness of the vendor. While it may be true that most VDI clients are reliable, it will still help if your vendor can offer support when you need it.
Different Types of VDI Client Hardware

In a VDI environment, organizations have different options when deploying VDI client hardware: thick clients, thin clients, and zero clients.
Thick clients
Thick clients are more or less full desktop systems with hard drives and media ports and with thin client software installed. While they allow organizations to deploy virtual desktops and applications, they do not reduce costs. Moreover, the presence of media ports and hard drives makes them vulnerable to security threats. Organizations have to consider the maintenance factor as well.
Thin clients
Thin clients are stripped-down versions of regular desktops. They only serve as terminals for the back-end server, and virtual desktops and applications are centrally hosted in the data center. Applications can be accessed easily through a thin VDI client, and security is improved too. Old PCs can easily be repurposed to optimize costs. You can add extra features such as multi-monitor support and video conferencing based on your requirements.
Zero clients
Zero clients are even slimmer and more cost-effective. As there is nothing stored on these devices, no configuration is required. They use less power, device licensing is simplified, maintenance requirements are low, and virtual desktops can be managed easily. Due to their advantages, the use of zero clients in VDI environments has been increasing recently. IGEL Technology, Fujitsu, HP, and Pano Logic are the leading providers of zero-client hardware.
Persistent vs Non-Persistent VDI Client Deployments
There are two different types of VDI client deployments – persistent VDI vs non-persistent VDI. A user always logs into the same desktop image while using persistent VDI, and any modifications to the programs and data are saved for complete customization. Nonpersistent VDI, in comparison, doesn't preserve any modifications.
Persistent VDI
The first time a user logs in, a predefined desktop is allocated to them from the resource pool.
They are connected to the same desktop each time they visit the VDI environment, and any changes they make are kept in the virtual OS image even when the connection is reopened.
This enables users with complicated and time-sensitive digital operations to quickly resume where they left off and gain the advantages of broad customizing of the desktop's virtual programs and settings.
Non-Persistent VDI
The end client might connect to the same desktop consistently OR a different one at random from the pool.
In either scenario, restarting does not save any changes.
Nothing is stored when the connection is cut off, so IT doesn't need to keep up with a lot of customized OS images, which makes managing the data center easier and costs less.
Comparing The Two Types of VDI Deployments
Since a nonpersistent VDI solution simplifies device administration for kiosks and task workers who don't need to keep anything, it is ideally suited for one-time access to a desktop. For users who must interact with virtual desktops just as they would with their physical counterparts, persistent VDI is the ideal option.
VDI Client Management Software
VDI management software is centralized software that contains a desktop operating system and applications. An endpoint device is a point through which communication begins and ends or starts and stops over a network. An endpoint device is a device through which the operating system and applications are used. A VDI Client is software installed on endpoint devices, that allows the device to access the central operating system and applications.
VDI Clients essentially establish the connection between the endpoints and the centralized VDI management software. It can be installed on laptops, mobile phones, tablets, thin clients, or zero clients—basically on every device that is internet capable. The right VDI can tremendously improve the speed, security and reliability of the VDI solution.
Enhance Your VDI Client With Parallels RAS
To extract maximum benefits from a VDI environment, businesses have to combine the right VDI client hardware with a powerful virtualization tool. Parallels Remote® Application Server (RAS) is an ideal choice.
Parallels RAS empowers your IT staff while providing optimized VDI solutions for businesses of all sizes. With centralized management of data and resources, data security is ensured. Parallels RAS integrates well with major VDI client providers such as IGEL Technology and Hewlett Packard (HP) to deliver secure, reliable and manageable VDI solutions.
Process data securely
Using zero client technology, data and resources can be centralized so that businesses can process data securely while mitigating the risk of data loss. Although zero clients come with a self-managed and easy-to-use interface, the power of the VDI client can be augmented through a comprehensive VDI tool such as Parallels RAS.
Centralize management of networks
Parallels RAS, coupled with zero clients such as IGEL UD, provide a centralized platform through which management of the entire infrastructure becomes easy and effective. While the complexity in managing the VDI environment is significantly reduced, the flexibility to customize the tool to suit organizational requirements allows businesses to increase productivity levels while improving return on investment.
Powerful integration
Irrespective of the VDI client in use, Parallels RAS can be customized easily for seamless integration with the VDI client for improved and more reliable performance. Moreover, Parallels RAS works with all major hypervisors such as Microsoft Hyper-V and VMware ESXi, providing you with the flexibility to run platform-independent and device-independent networks.
With simplified IT management, reduced complexity, and increased flexibility, Parallels RAS improves service delivery and business performance to bring the best out of your VDI client. The installation of Parallels RAS is simple and easy.
Parallels RAS allows for quick and affordable VDI deployments. VDI offers benefits to organizations such as improved security, centralized desktop management, and reduced IT workload.
Take advantage of cloud computing and empower your workforce with a free 30-day trial of Parallels RAS.