Universal Printing
Ready out-of-the-box and easy to use, Parallels RAS Universal Printing increases printing performance and response time when employees use local printers with server-based desktops or virtual applications. Clients can print directly to their local printers from the session without any extra configurations.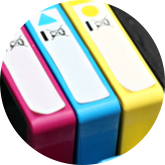 Here's How to Eliminate Your Citrix Printing Issue
"Parallels Remote Application Server is a comprehensive application delivery solution that handles the management of the entire virtual infrastructure, including printing issues."
-Sean Bianco
Parallels RAS offers a variety of different features that enable administrators to successfully integrate printing into almost every deployment scenario.
By choosing the most appropriate printing configuration for their organization, IT administrators can significantly improve and simplify the user experience when it comes to printing.
Universal Printing
Parallels RAS Universal Printing sets printer defaults on the server side according to printer settings on a mobile device or local computer. To be universal, Parallels RAS substitutes the native printer preferences dialog with a custom one, which contains a common set of configuration parameters such as page layout, paper size, collate, duplex, color, paper tray output, and print quality.