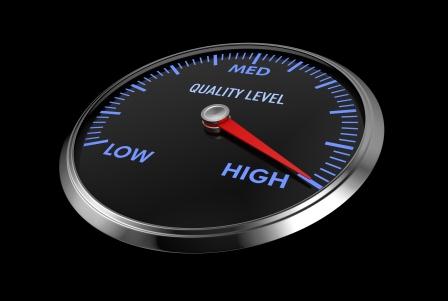 Parallels RAS: The Most Efficient RD Connection Broker
RD Connection Broker: The most significant component of cloud computing networks is Virtual Desktop Infrastructure (VDI). With VDI, businesses can leverage resources, optimize revenues and manage data securely. Moreover, VDI brings mobility solutions to enterprises. When employees have the ability to access corporate resources from anywhere at any time, business productivity levels increase. At the same time, employees enjoy the luxury of working from home, which in turn reduces the attrition rate. 
What is an RD Connection Broker?
A remote desktop (RD) connection broker is software that allows you to manage incoming remote desktop connections and access different server-hosted desktops and applications. In other words, it is the middle component that exists and manages the connection between desktops or apps in the data center and the clients who access the desktops or apps.  
In essence, an RD Connection Broker performs at least the following tasks:  
Verifying user credentials. 
Turning remote desktops on and off. 
Ensuring that servers that host desktops are load balanced. 
Allowing users to access remote desktops. 
Management of desktop images. 
Redirecting multimedia processing to the client-side.  
Vendors offer RD connection brokers either independently or as a part of a complete desktop virtualization solution. RD Connection Broker is also used in the context of Microsoft Windows Server to indicate the role that provides access to Remote Desktop Session Host shared desktops. 
RD Connection Broker Components
In a load-balanced RD Session Host server farm, there are two RD Connection Broker components to consider:
RD Connection Broker server
This is the server that runs the Remote Desktop Connection Broker service and tracks user sessions for one or more load-balanced RD Session Host server farms. The connection broker then makes use of a farm name to figure out which servers are in the same RD session host server farm.
RD Session Host servers that use RD Connection Broker
These are the RD Session Host servers that form part of a farm in the RD Connection Broker. To be part of the RD Connection Broker, the server must:
Have the RD Session Host role service installed.
Be a member of the Session Broker Computers local group on the RD Connection Broker server.
Be a member of an Active Directory Domain.
Be a member of a load-balanced RD Session Host server farm.
Enhance RD Connection Broker with Parallels RAS
Parallels® Remote Application Server (RAS) is a complete virtual desktop and application delivery solution that caters to the remote networking needs of businesses of all sizes.
While it efficiently deploys virtual machines and applications, it handles the backup tasks effectively as well. From a centralized dashboard, you can control the entire VDI network. 
Use Parallels RAS to benefit from the following features: 
Users can reconnect to their existing sessions in a load-balanced RD Session Host server farm. This prevents a user with a disconnected session from being connected to a different RD Session Host server in the farm and starting a new session. 
You can distribute session load evenly among RD Session Host servers in a load-balanced RD Session Host server farm. 
Users have access to virtual desktops hosted on RD Virtualization Host servers and to RemoteApp programs hosted on RD Session Host servers through RemoteApp and Desktop Connection. 
Parallels RAS allows you to install and configure a VDI environment quickly and easily. You don't have to install dedicated hardware, and there is no need for complex network configuration expertise. Parallels RAS load balancer routes the traffic intelligently to the right server, based on the resources available in the network. Since it checks server availability before sending a connection, terminal server redundancy is ensured. You can easily add backup servers and extra gateways to the configuration. With high availability, redundancy, resilience, automatic backups, and no single point of failure, you can enjoy business continuity. 
Parallels RAS is a comprehensive VDI solution that effectively handles your data backup needs.