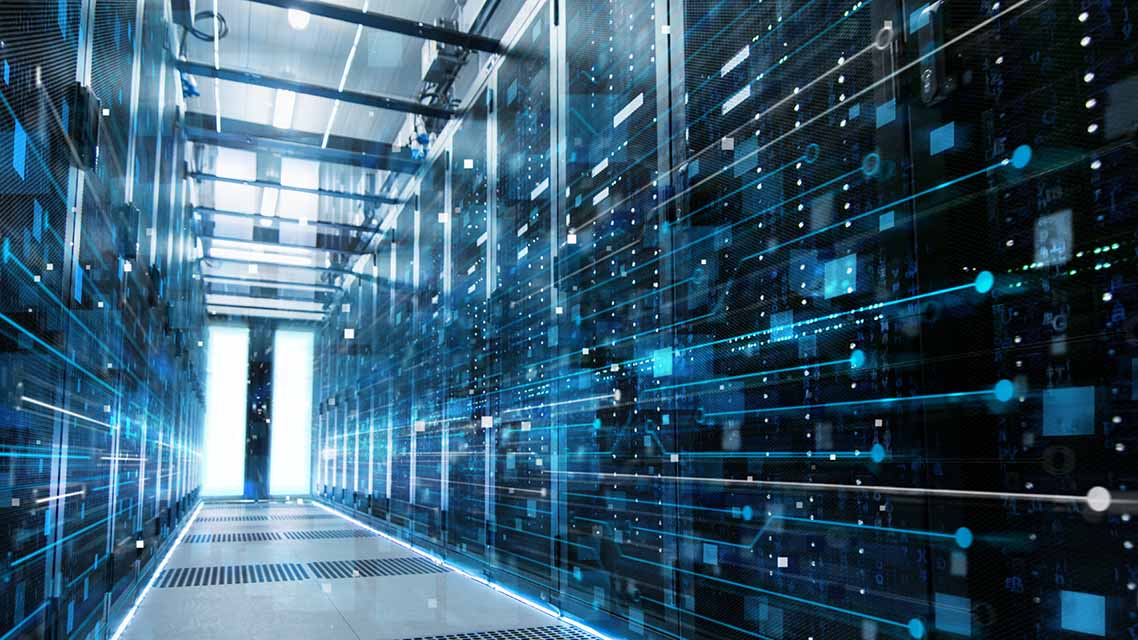 Discover Remote Infrastructure Management
Mobility is exploding. Employees expect to work from any location, at any time, from any device. The distribution of businesses across different geographies and the involvement of teams from diverse locations have resulted in dispersed IT infrastructures. While this presents companies with attractive means of enhancing productivity and flexibility, it also leads to various challenges in infrastructure management.
Remote infrastructure management centralizes the administration of IT infrastructure. This allows IT teams to achieve greater coordination and simplified maintenance when it comes to infrastructure management. An efficient remote infrastructure management solution can also help businesses achieve significant cost savings, increased productivity, and reduced risks. In this post, we explore remote infrastructure management, why organizations should use it, and its benefits.
Definition of Remote Infrastructure Management
Remote infrastructure management refers to managing an organization's IT infrastructure—in part or entirely—from a remote site. It allows IT teams to provide continuous availability of IT services through remedial measures that do not disrupt business operations.
For example, IT teams can undertake on-premises repairs and maintenance only when a hardware failure occurs. Otherwise, all other IT administration operations, such as deployment and management of enterprise resources, get done via a centralized solution and from a remote location.
Remote infrastructure management services can add value to organizations by enhancing service availability, increasing efficiencies, and minimizing costs. For example, linking remote infrastructure management services to cloud orchestration solutions and other resources can improve performance efficiencies, allowing IT teams to focus on other productive tasks within the organization.
Uses for Remote Infrastructure Management
A few years back, the prospect of letting another company manage an organization's IT infrastructure seemed either inconceivable or incredibly risky. However, this has changed with increasing remote workforce demands, and many companies are outsourcing remote infrastructure management for IT security, storage, and support.
Below are some examples of remote infrastructure management services that companies can outsource to managed service providers (MSPs):
Security operations centers. A security operations center (SOC) is a centralized security function that allows IT teams to monitor and improve the company's security posture through detection, analysis, and response to cybersecurity threats on a continual basis. Below are some remote infrastructure management solutions when it comes to SOCs:

Security information and event management (SIEM). This is a solution that tracks anomalous activities and events on a specific application. IT teams can then flag such issues and take the necessary actions to protect enterprise resources.
Vulnerability assessment and management. A remote infrastructure management solution reviews all the security weaknesses in a system systematically and assigns severity levels to those threats. IT teams can then take remediation measures to mitigate attacks.
Patch management. A remote infrastructure management tool can distribute and apply patches and updates to the software to fix bugs.
Managed detection and response. Remote infrastructure management solutions can check for cyber threats regularly and help IT teams respond rapidly to eliminate such threats.
File integrity monitoring. Remote infrastructure management tools can monitor all the organization's files continuously to ensure they remain secure across all the storage locations and networks.
Service and help desks. The service and help desk is an operating arm of the company's IT department that ensures operations run as expected. Remote infrastructure management provides a single point of contact (SPOC) for users, helping them to interact with the organization's IT department by seamlessly:

Providing end-user technical support.
Fixing general IT issues.
Providing identity and access management (IAM) and user provisioning.
Architecture and implementation. Remote infrastructure management solutions can help the company augment its IT department by setting up a secure network and implementing cloud architecture. This allows the organization to focus on core business issues.
Server management. A remote infrastructure management service can supervise and maintain your servers, ensuring that they operate at optimal performance. It administers the hardware, software, and backups from a centralized remote site.
The Benefits of Remote Infrastructure Management
An organization can derive many benefits from a well-managed remote infrastructure monitoring solution. Below are a few of the benefits:
Enhanced business continuity and resilience. Remote infrastructure management services ensure that businesses continue to operate as expected through distributed access and management. When coupled with cloud-based capabilities and desktop virtualization, remote infrastructure management can completely mitigate all the risks associated with disasters. It also automates manual tasks such as patch management and vulnerability assessment.
Improved security and data governance. A remote infrastructure management solution can boost an organization's overall security posture by providing employees with distributed access and authentication mechanisms. This allows the organization to comply with data governance frameworks such as the General Data Protection Regulation (GDPR) and other requirements.
Significant cost savings. Businesses can mitigate the expenses associated with setting up an on-premises IT department and hiring extra staff. If you have a geographically dispersed company, a remote infrastructure management vendor is a cost-effective way to manage IT expenses.
Improved uptime. A remote infrastructure management solution reduces the company's reliance on on-premises IT resources, allowing the organization to benefit from enhanced system availability and uptime. You can also leverage the outsourced vendor's high-standard equipment, management expertise, and skilled technicians to ensure seamless and uninterrupted service.
Enhanced flexibility. The company enjoys the flexibility of accessing individualized IT services depending on specific business needs. For example, you can choose between IT services that you want to keep on-premises and those to outsource.
The Challenges of Remote Infrastructure Management
While remote infrastructure management is crucial for a modern business, there are a host of challenges that you must address to optimize the infrastructure efficiently. Let's take a look at some of these challenges.
Growth and scalability. Growth is an inevitable aspect of any business. Therefore, a remote infrastructure management solution should be agile and scale at the same rate the company does. This way, the organization can feel confident that its operations will remain uninterrupted in the event of a crisis.
Security. Rising cyber threats in the security sector are an enormous concern for businesses in virtually every industry. For example, there were nearly 800,000 cybersecurity incidents in 2020—up from 500,000 the previous year—with reported losses exceeding $4.2 billion. In this regard, the remote infrastructure management solution that you invest in should improve productivity and improve the overall security of the company.
Costs. While investing in a remote infrastructure monitoring solution provides monetary value, the organization should weigh the cost implications before investing in the remote infrastructure management product.
Automation. A remote infrastructure management software can automate many processes, such as patch management and vulnerability assessment. However, some solutions are better at executing automation than others. This is because vendors are still refining the details.
Artificial intelligence and machine learning. Effective remote management software should take advantage of artificial intelligence (AI) and machine learning (ML) and provide IT teams with invaluable insights into the state of IT infrastructure. However, not all solutions leverage these technologies. Therefore, you should research the market to determine which platforms use AI/ML before settling on one.
Cloud integration. An efficient remote infrastructure management system is one that integrates seamlessly with the cloud. With virtualized environments and cloud computing on the rise, such a system can allow IT administrators to manage much of the organization's infrastructure in a cloud-based environment from a single console.
Remote Infrastructure Management with Parallels RAS
Remote monitoring and management solutions have existed for many years in one form or another. However, the growing demands of remote working have brought remote infrastructure management into sharp focus. As an organization, you need to support a growing remote workforce with a cost-effective, scalable, flexible, and secure IT infrastructure.
As an industry leader in desktop virtualization, Parallels® Remote Application Server (RAS) has empowered many organizations to deliver virtual applications and desktops to their employees securely in a cost-effective and scalable manner. Parallels RAS is the most reliable remote infrastructure management solution that IT teams can use from a central location to monitor and restrict access to IT infrastructure on-demand with auto-provisioning mechanisms.
Parallels RAS supports on-premises, public, and hybrid cloud deployments, simplifying the migration process to the cloud. The platform can effectively deliver corporate resources to different cloud-computing services and provide a single console, complete with load balancing and scalability when it comes to multiple clouds.
The centralized console also allows IT administrators to use Windows Remote Management Tools to manage servers and remote PCs. For example, IT administrators can perform Computer Management, Remote Desktop Connection, Service Management, PowerShell, and other tasks efficiently from a single Parallels RAS Console.
Start getting the most out of remote infrastructure management!