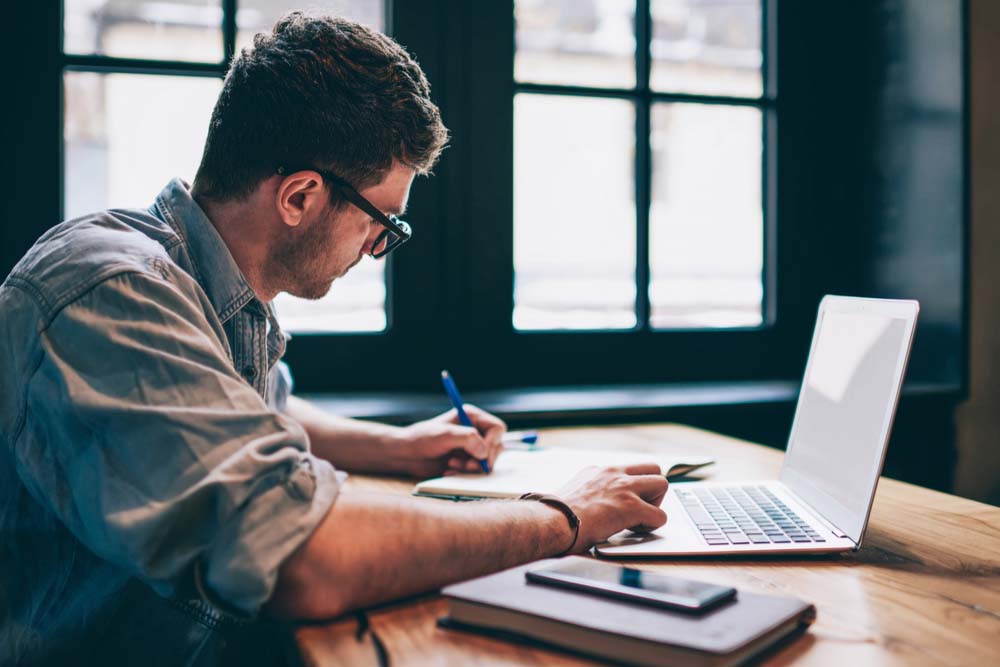 What Is A Remote Desktop Application?
Traditionally, people refer to remote desktop applications as software that allows a user to connect to a computer in another location, see that computer's desktop and interact with it as if it were local. In short, a remote desktop application performs a 1-to-1 connection between a workstation and another workstation, which could also be a mobile device.
However, in business, the term is also used as a virtual application and virtual desktop. A central server hosts Windows applications and is responsible for publishing and delivering to any device. This solution allows employees to work on their corporate applications anywhere and anytime. In today's cloud-ready, mobile-enabled business environment, employees expect to be able to use Windows desktop applications regardless of where they are or what device they're on.
How Do Remote Desktop Applications Work?
The increasing need for virtual offices and mobile-enabled workplaces has created a growing demand for remote desktop application solutions. The business world still runs on Windows-based applications. While Microsoft dominates the desktop OS segment, it lags far behind more popular mobile operating systems such as Android and iOS. With Windows applications dominating business procedures, organizations must implement robust remote desktop application solutions to deliver Windows applications to non-Windows devices.
A server-client computing model can host remote desktop application solutions. In this model, a communication protocol is required to establish a secure connection between the server and the client. Microsoft has developed a proprietary protocol called the Remote Desktop Protocol (RDP).
Remote desktop virtualization infrastructure allows desktops and applications to be centrally hosted on a server. All the computing processes and data saving happen on the server, while only the projection of the graphic interface is displayed on the client device. The client captures and transfers to the server, the input signals such as keyboard stroke, mouse movement, and even native mobile gestures like taps or zooming. The server processes the commands and updates the visual projection on the local device in real-time, just as if they are running on the end user's device. This way, the virtual data, desktop, or application never actually leaves the central server, reinforcing data loss prevention.
Use Cases for Remote Desktop Applications
Organizations can use remote desktop applications for various purposes.
Enhance productivity
Remote desktop applications can enhance productivity from afar. Employees can access workplace apps and files while working from home or traveling, maintaining—or even increasing—productivity.
Remote technical support
Leveraging a robust remote desktop application, IT admins can directly control any employee's endpoint—including desktop, keyboard, or mouse no matter where they are. Whenever a technical issue arises, IT teams can easily connect to the endpoint and resolve the problem.
Improve employee collaboration
Remote desktop applications can improve collaboration among dispersed employees. If an organization has a distributed workforce, remote desktop applications can facilitate peer-to-peer file sharing through screen sharing. Because of enhanced cooperation, dispersed employees feel part of the organization.
Increase computing resources
Organizations can provide more computing resources to applications without upgrading employees' endpoints. Rather than buying expensive hardware to install new applications, you can install such applications on a centralized server and allow endpoints to access them remotely.
This way, you provision resources to hardware even after their end-of-life (EOL). This can help you reduce the endpoints' costs as you utilize more computing power on those devices.
What is Microsoft App-V?
App-V is an application virtualization tool that allows Win32 applications to run clients without being installed on them. IT administrators install the applications on a centralized server and delivers them to users on an as-needed basis in real-time. App-V uses a process called "sequencing the application" that allows each application to run in its own virtualized environment on the client device.
You can acquire user-based licensing for App-V licensing as part of MDOP (Microsoft Desktop Optimization Pack) for use on client operating systems (OSes). You can also obtain the license through RDS CALs (Remote Desktop Server Client Access License) if you intend to use it on the remote servers.
App-V has five different components that include:
App-V Management Server: Centrally manages the entire App-V infrastructure, delivering remote desktop services and App-V desktop client applications. It also handles authentication, monitoring, and metering services.
App-V Publishing Server: Publishes virtualized applications to specific users.
App-V Desktop Client: Retrieves virtualized applications from the server and publishes them to endpoints. It also manages virtual environments at runtime on different endpoints and stores specific settings, such as file and registry changes for each user.
App-V RDS Client: Allows the Remote Desktop Session Host (RDSH) servers to leverage App-V Desktop Client's capabilities in instances where there are shared desktop sessions.
App-V Sequencer: Transforms traditional applications into virtualized applications.
Parallels RAS Integrates with Microsoft App-V
Parallels® Remote Application Server (RAS) seamlessly integrates with App-V. IT administrators can easily publish applications and deliver them on any endpoint such as laptops, tablets, or smartphones. The App-V's separation and isolation capabilities reduce application conflicts at an OS level.
Since application updates get delivered from a centralized server directly to endpoints, Parallels RAS and App-V streamline IT management, easing IT administrators' burden.  Organizations can deliver applications that are not meant to run in multi-user environments on an RDSH through Parallels RAS because it overcomes such challenges through containerization.
Parallels RAS and App-V containerization approach allow one server to run different versions of the same application without conflicts. This helps to reduce hardware requirements and minimize the server's footprint.
Additionally, the containerization approach enhances security. The virtualized applications are sandboxed and cannot interact with one another, except via connection groups managed by IT administrators. This provides enhanced application resiliency and improved security. 
A Streamlined Virtual Application Delivery Solution
Parallels RAS provides a streamlined remote desktop manager, that delivers virtual desktops and applications to any device, anytime, anywhere. It offers advanced security and monitoring and enables straightforward centralized management. Additionally, the following features make it an ideal solution for user and device management:
The Parallels Client is a lightweight software that exists in end user devices and enables users to work on published desktops and applications.
Parallels RAS Client Policies are a set of rules defined by administrators that helps them manage, control and restrict user settings. Administrators can enforce client policies to end devices, securing sensitive corporate data.
Security and monitoring services reinforce security by delivering desktops and applications from a central location, offering extra layers of protection.
Parallels RAS offers white labeling capabilities to allow managed service providers (MSPs) and independent software vendors (ISVs) to personalize their services, promote their brand and provide an integrated environment to their customers.
Explore these capabilities and much more with a trial of Parallels RAS today!