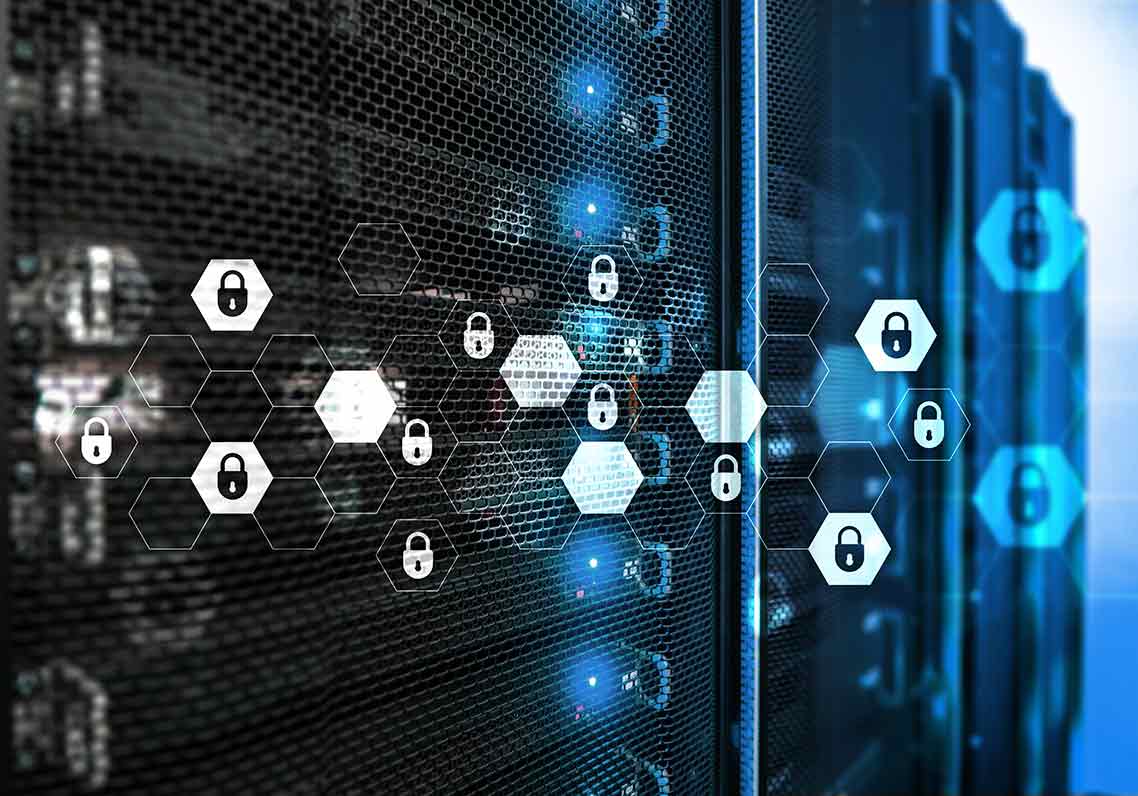 Why Should an Organization Have a Security Operations Center?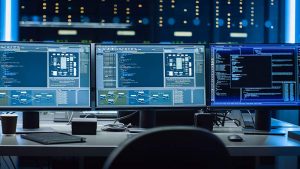 A security operations center (SOC) allows organizations to maintain an active, around-the-clock defensive posture against security threats. Using the variety of tools at their disposal, experts manning the SOC can identify and stop threats before they gain a foothold inside your network. This makes the SOC an essential component in any organization.
What Does a Security Operations Center Do?
Organizations are under constant threat from bad actors. With an SOC, they can proactively secure the company from external threats through identification and analysis of everything that is going on in the immediate environment. However, if not properly set up and without stakeholder support, SOCs can fail to secure your enterprise. Moreover, SOCs need to evolve constantly in the face of an ever-changing threat environment.
An SOC is responsible for:
Preventing and detecting threats. Networks, servers, databases, endpoints and applications are all subject to the SOC's scrutiny, with anything suspicious and out of the ordinary subject to investigation. Through this around-the-clock monitoring, potential security threats are forestalled prior to wreaking havoc within your IT infrastructure.
Investigating suspicious activities. When suspicious activity is detected, security analysts spring into action and check if the threat has gained a foothold in the network. Analysts identify the parts of the infrastructure that may have been compromised, considering the threats currently circulating globally and determining if these could possibly have had a hand in the attack.
Implementing a response. When something does make it past the company's defenses, using the results of its investigation, the SOC implements the proposed response to the attack until the threat is neutralized.
To implement an SOC, start by drafting a clear-cut security policy so that everyone in the organization knows what its responsibilities are and how that is different from your help desk's, and other teams' responsibilities within your organization. While the help desk handles issues encountered by users in their normal day-to-day work, the SOC is responsible for maintaining the security of the entire organization.
Once a security policy is in place, you can start securing your infrastructure through firewalls, antivirus software, endpoint protection systems, and intrusion detection systems, if you do not have them deployed organization-wide yet. Aside from these essentials, you will need to add other tools specifically designed specifically to manage threats.
Apart from processes and technologies, it is important to staff the SOC with people who know how to monitor for and analyze potential threats continuously. The typical SOC's manpower includes the following:
Chief information security officer (CISO). The C-level officer is ultimately responsible for the organization's security operations. The CISO sets the organization's overall security direction and coordinates with the CEO and management on security issues.
Director of incident response. The director of incident response is responsible for managing incidents and communicating security requirements in case of a threat or breach.
SOC manager. Responsible for SOC operations and managing and hiring the SOC team, the SOC manager directs and orchestrates responses to major security threats. In some organizations, the SOC manager also acts as the director of incident response.
Security analyst. Responsible for detecting and responding to security threats, the security analyst implements security measures and takes charge of disaster recovery plans.
Security engineer. The security engineer is responsible for maintaining and updating tools and systems and documenting and disseminating security protocols to other employees.
SOC staff can be divided into three roles, namely:
Tier 1 support. Tier 1 support is responsible for monitoring, prioritizing and investigating security incidents.
Tier 2 support. More experienced than tier 1 support, tier 2 support is responsible for reviewing incidents in more detail and recommending a course of action to contain the threat.
Tier 3 support. Responsible for actively looking for threats, tier 3 support also analyzes the organization for any security vulnerabilities. As the most experienced people, they manage critical incidents that could potentially disrupt or prove disastrous to the organization's operations. Forensic investigators belong to this group.
The SOC manager and other high-level officers within the SOC can be thought of as tier 4 support, with overall responsibility for all security incidents, large or small.
Make it a policy to hire only the best-qualified people for your SOC. Also institute training programs to ensure that SOC staff are up to date in their skills. In this regard, coordinate with human resources (HR) closely.
What Are the Benefits of Having a Security Operations Center?
A major selling point for having an SOC is the early detection of threats by active, round-the-clock monitoring done by trained personnel. Timely response means that potential damage arising from attacks is minimized, if not prevented totally. Not only is extensive damage to the company infrastructure averted, but also potentially substantial losses arising from unplanned downtime are avoided. Thus, faster resolution of security incidents means lower losses arising from business disruption.
Other benefits include a:
Central hub for security operations. Since the SOC is responsible for all IT security-related matters, there is no confusion as to which office or personnel are responsible for handling incidents, and a concerted effort against an attack can be launched using trained personnel once it is detected and identified. An SOC makes a strong threat response possible, regardless of where the threat is coming from.
Cost-effective solution. There are cost savings in having an SOC operate out of a central location. Moreover, with responsibility for acquiring security-related systems in the hands of the CISO or some other equivalent authority within the SOC, organizations can avoid the acquisition of disparate systems that may not only be expensive but further complicate your infrastructure.
Improved threat response. With experts in a central location having access to a wide range of tools for identifying threats and like minds to share ideas with, an initially effective threat response is more likely, effectively diminishing the impact of an attack.
Which Types of Security Operations Center Can Be Adopted?
The traditional SOC is housed in a physical facility and staffed with experts tasked with analyzing and monitoring security systems. Before, only larger organizations had SOCs. Today, smaller organizations are now adopting SOCs in response to growing numbers of threats from everywhere.
SOCs are expensive to set up and maintain, requiring a high initial investment in terms of operations and staff. Maintenance costs are also not trivial. In addition, organizational maturity plays a role when deciding on the type of SOC for your organization.
Common types of SOCs include the following:
Internal SOC. In this model, the organization operates and staffs the SOC on its own and without any outside help. Although it may take some time to set up, and it may be hard to find and retain enough trained personnel, in the long run, organizations that invest in their own SOCs are often better able to cope with outside threats. It is ideal for larger organizations capable of allotting the budget required for 24/7 operations and with the expertise to build it.
Managed SOC. In this model, the organization seeks the help of outside experts to set up the SOC. The provider operates the SOC and responds to incidents. You are informed about the incidents, but your staff are not involved in resolving them. This model is ideal for smaller organizations operating with limited expertise and budgets. Even budget-limited organizations that have the expertise may find this model the best one to adopt. Since the provider is given the responsibility of responding to your network threats, this model may not be ideal for organizations required to conform with strict regulatory standards.
Hybrid SOC. In this model, a mix of in-house staff and outside experts work in the organization's SOC. The help of outside experts presents an excellent learning opportunity for in-house staff, allowing them to build up their skills. If the organization transitions to a full in-house SOC later, the staff are better prepared. Ideal for organizations with some expertise but not yet ready to have an SOC on their own, this model might prove costly in the long run. Like the managed SOC model, it also is not ideal for organizations subject to strict government regulations, unless you can find a way to let only internal staff handle sensitive information.
Virtual SOC. This can be termed as on-the-fly, since the SOC and its members are activated only when there is an impending threat, or an incident has already happened. While the part-time people manning the SOC may be competent and have the requisite experience, this type of SOC is also the least preferred since it does not offer the same protection as other types of SOCs.
Network Operations Center (NOC). In this model, the NOC takes on the role of an SOC. This means that security operations are just one of the critical IT tasks assigned to the NOC. This may prove effective, especially if you have experienced security analysts in your NOC.
Which Tools Are Required in a Security Operations Center?
Firewalls, antivirus software, endpoint protection systems, and intrusion detection systems serve to block hostile attacks at the initial stages, helping prevent threats from entering your network.
In addition, other types of software are required to automate security operations, analyze threats and manage incident response. These include the following:
User and entity behavior analytics (UEBA). UEBA allow monitoring of individual users and machines for any suspicious behavior. This type of software collects information about users or machines and how these people or devices are used in accessing servers, applications and databases within the network. They help log and identify any type of activity that deviates from the norm. Analysts can then review the log to see if the behavior may pose a threat.
Security information and event management (SIEM). These tools log security-related events and perform log analysis to identify and alert the organization about any event that may potentially pose a threat. With their log reporting capabilities, these tools can also be used to help organizations comply with required regulations such as the General Data Protection Regulation (GDPR), the Health Insurance Portability and Accountability Act (HIPAA) and the Payment Card Industry Data Security Standard (PCI –DSS).
Security orchestration, automation and response (SOAR). These tools automatically carry out vulnerability and log scans, among other security operations tasks, without the need for human operators. In addition, SOAR tools make it easy to connect and integrate all your security systems together into a cohesive whole. They also make it easy to implement a comprehensive incident management response in conformance with existing policies. Their other capabilities include metrics and reports that can help management improve the organization's security posture.
There are also tools needed for performing asset discovery and vulnerability assessments. SOC personnel are required to take stock of the systems and tools currently existing within your infrastructure. They can then prioritize these systems in order of importance. As an example, you may want to keep close watch over mission-critical systems and ensure that these are attended to first in case of an attack. After conducting an inventory of your systems, SOC analysts can then start identifying any existing vulnerabilities in your IT infrastructure. Assessments should target web applications, operating systems and databases, among others. The assessment recommends suitable remediation measures you can adopt.
How Can Parallels RAS Help Reinforce Security?
Parallels® Remote Application Server (RAS) offers a wide array of security and monitoring tools for organizations operating in multi-cloud environments. Parallels RAS allows desktop and application delivery from a central location and reinforces security via multifactor and smart card authentication. Parallels RAS can restrict access to network resources based on user-defined granular filters and supports Secure Socket Layer (SSL) and Federal Information Processing Standard (FIPS) 140-2 protocol encryption in compliance with GDPR, HIPAA and PCI DSS. Moreover, Parallels RAS provides visual and intuitive reports that provide insights about users, Active Directory (AD) groups, devices, servers and application activities within your network.
Get started with Parallels RAS by downloading the trial.
---
References