Enhance Microsoft Remote Desktop Services
Parallels Remote Application Server allows you to easily deliver remote desktops using Microsoft Remote Desktop Services (RDS) in an easy-to-manage way. Securely deliver applications and offer a Windows desktop experience to any device.
Enhances Application and Desktop Delivery
Parallels RAS uses Microsoft's RDS role to publish applications and desktops. Parallels RAS enhances these features through a set of tools, allowing administrators to provide a better experience for their users.
Printing redirection
Allow employees to use their local printers. Relying just on Microsoft RDS technology can be a complex and often unsuccessful process. Parallels RAS overcomes this limitation, providing an out-of-the-box universal drive to instantly enable local printing by a seamless printing redirection.
Server Load balancing
Microsoft Remote Desktop Services Remote Desktop connection broker manages the distribution between the servers in the farm. However, it has limited capability, only allowing the distribution of the connections based on session count and server weight. Parallels RAS load balances the traffic between the servers based on user sessions, memory, application usage, and CPU utilization, improving significantly the overall performance.
Gateways High Availability Load Balance (HALB)
With Microsoft RDS, Network Load Balancing (NLB) can be used to load balance the network traffic among multiple gateways. However, on top of adding the complexity of managing an extra component, it does not guarantee the high availability of the service. Parallels RAS HALB provides full service redundancy, checking the health of the gateways before forwarding a connection. It can be easily managed on Parallels RAS Console and also allows SSL off loaders.
Parallels RAS
Session Variables
In Parallels RAS, session variables are extended to published desktops. Organizations have more flexibility to develop their own applications to perform tasks or query utilizing certain session variables (e.g. client IP, MAC address, model, version, and more).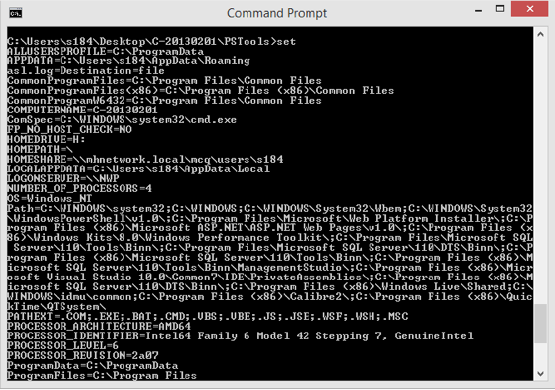 Any Windows Application On Any Device
Parallels RAS supports Windows Server 2008 to 2019, allowing administrators to deliver any Windows applications and a full desktop experience to Windows®, Mac®, Linux, Chrome OS™, iOS and Android™.
Web access
Microsoft Remote Desktop Services provides very limited support to access applications and desktops on HTML5 browsers, while Parallels RAS with the Parallels HTML5 Client enables web-access. Users can work on published applications and desktops on any HTML5-compatible browser, such as Google Chrome™, Firefox®, or Internet Explorer®.
Saiba mais



Any device
Microsoft RDS has an uneven user experience across platforms. For example, it does not support delivery on Linux® or a Chromebook™, and the experience on mobile devices is very basic. Parallels RAS enables a brilliant and consistent experience across any OS and platform, providing native client for any device.
Saiba mais






Legacy applications
Many businesses use certain legacy applications that only run on outdated computers or server systems. With Parallels Remote Application Server, administrators can easily publish legacy and other applications from desktop operating systems.
Streamline Installation and Deployment
Take the complexity out of Microsoft Remote Desktop Services deployment and quickly set up your environment with Parallels Remote Application Server in a few clicks.
Simple Wizard-based installation
Parallels RAS is installed through a standard MSI file, and the user is guided through a wizard that greatly simplifies the installation process. Any additional components that need to be installed can be installed from the same installation file.
Centralized configuration console
Using Parallels RAS Console, administrators can manage, monitor, and scale up the farm. Even when installing new components or configuring a multisite environment, systems administrators do not need to log in to another tool, providing administrators with a straightforward control over their environment.
Auto-configuration of RDS Role (Terminal Servers)
Systems administrators do not have to install and configure any server roles. Parallels RAS automatically installs the server roles that are needed (such as the Remote Desktop Session Host) on the servers from where applications and desktops are published.