Parallels RAS Deployment Options:
Flexibility to Fit Your Technology
Parallels RAS offers flexible cloud deployment models, allowing organizations to leverage different technologies in multiple scenarios while reducing total cost of ownership (TCO). Organizations can leverage a flexible infrastructure, mixing and matching RDSH, VDI, hypervisors, hyperconverged systems, and hybrid and public clouds. This helps meet business requirements such as workforce mobility, scaling the infrastructure, and budget constraints.
Organizations that prefer to directly control their datacenter usually choose an on-premises deployment.
Organizations that prefer a "plug-and-play" deployment and easy management often choose hyperconverged, which can be deployed on-premises or on the cloud.
Organizations that have an elastic number of users and applications implement either a cloud or hybrid deployment to instantly accommodate rapid changes.
On-Premises Deployment (private cloud)
Parallels RAS on-premises deployments are rolled out on either physical servers or virtual machines (VMs). This scenario applies to organizations that require end-to-end control for data, provisioning, backup, and failover. In most cases, this type of setup is done in an organization's own datacenters and sometimes with third-party providers (like colocation and regional vendors).
Deployment on Premises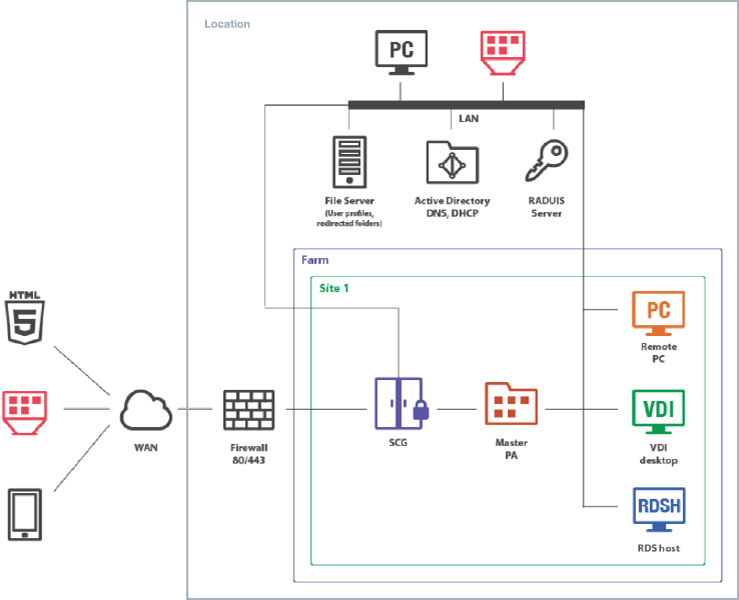 Public Cloud Deployment
Parallels RAS deployments in a public cloud are also possible. Most deployments today are happening with Microsoft Azure and Amazon Web Services™ (AWS).
Cloud deployments auto-scale based on user workloads. If you want to expand your operations in another geographical location, you can simply deploy a new infrastructure in the desired location, starting your business immediately. Due to the cloud's global presence, business users can efficiently access applications and desktops, receiving a consistent experience on any device, from any location.
By deploying Parallels RAS on public clouds, investments are affordable (because there are no hardware costs upfront), and organizations can use out-of-the-box high availability and advanced services such as disaster recovery.
Deployment on Azure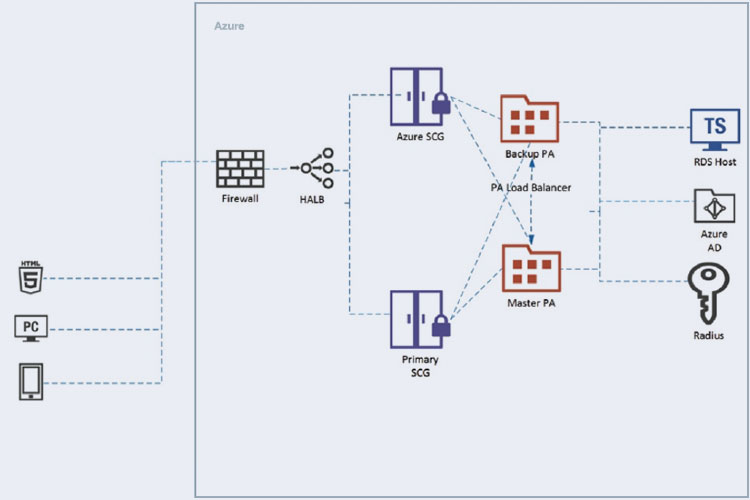 Hybrid Deployment
Parallels RAS supports hybrid deployment between on-premises and cloud-based resources, allowing for data segregation and migration between the infrastructures. A hybrid cloud provides flexibility when computing requirements and costs change by allowing workloads to be distributed between a private and public cloud. With Parallels RAS, different scenarios can be easily implemented, from adding RD Session Hosts to handle extra end users, to having a cost-effective, high-availability infrastructure.
Organizations implement a hybrid deployment to create a failover infrastructure that combines on-premises and public cloud installations. Also, a hybrid deployment can be the first step in a long-term strategy for a full transition to the public cloud.
Parallels RAS supports hybrid deployment with Microsoft Azure, Amazon Web Services, and more cloud providers.
Deployment on Azure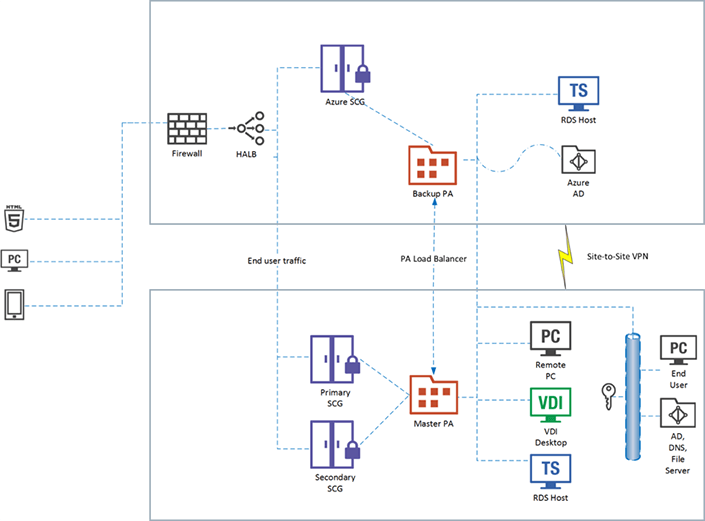 Hyperconverged Deployment
A hyperconverged infrastructure (HCI) deployment is an all-in-one box that includes server, management software, storage area network, and underlying storage abstractions. The centralization of the whole infrastructure management simplifies the deployment and scalability of hypervisors and VMs. With HCI solutions, power and space requirements are reduced, while storage complexities are eliminated. One of the main advantages of HCI is the ability to plug and play into a datacenter pool and operate instantly without further configurations.
Parallels RAS delivers applications and desktops from HCI through a single and intuitive console that centralize the management of datacenter resources.
By combining the cost-effectiveness of Parallels RAS and HCI's ability to lower operational costs, businesses can reduce TCO and take advantage of the plug-and-play deployment without any time-consuming configurations.
3 Hyperconverged deployment scenarios:
Deployment on Nutanix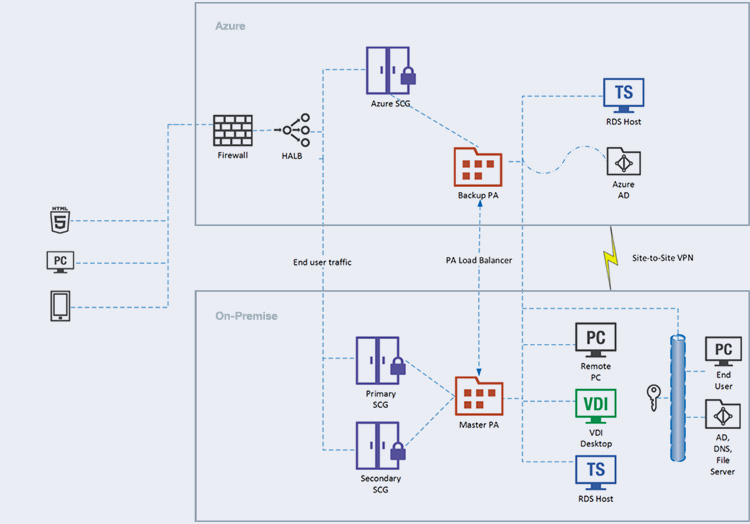 Deployment on HPE Hyper Converged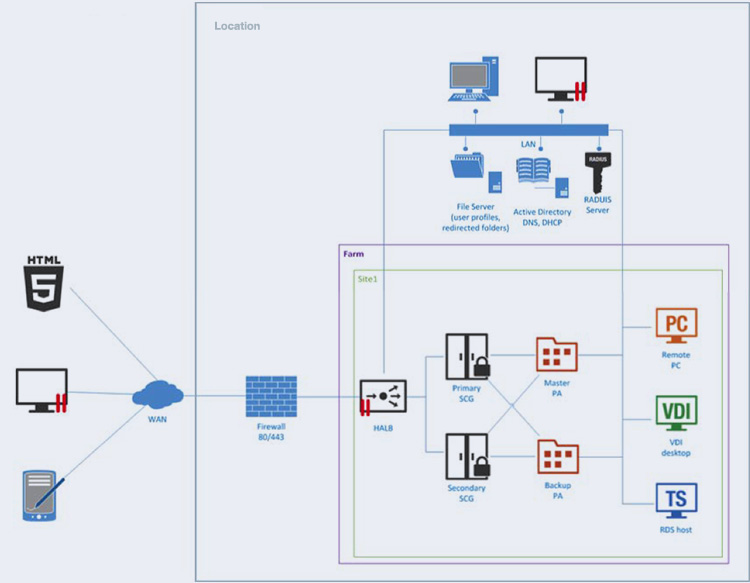 Deployment on SKALA-R