RDP Client
Access Windows Applications, Desktops, or Data on Any Device
Parallels Client is an easy-to-install software that provides access to Parallels Remote Application Server (RAS) farms. By downloading Parallels Client, users are able to securely access work resources from Windows®, Linux, Mac®, iOS, Android™, Thin Client, Chromebook™, and more.
Seamless navigation
Use the touch mechanic gestures you know—swipe, drag, tap to click, zoom in—with any Windows application on your smartphone.
Secure
Parallels Client connects client devices to Parallels Remote Application Server applications and desktops via RDP protocol and SSL encryption for a secure and reliable connection. Employees may also further secure the Parallels Client by adding Touch ID® or Passcode to open the application.
Mobile printing
Through the outstanding peripheral redirection technology of Parallels Client, iOS and Android devices can be used to print locally.
Empowered mobile workforce
Parallels Client allows end users to work effectively on smartphones and tablets while accessing applications, remote desktops, or data. Now supporting Swiftpoint GT Mouse, the Parallels Client enables you to switch your mobile device or tablet into a fully-fledged PC. Controlling your published applications and desktops is now made even easier with the use of Swiftpoint GT Mouse.
Avoid Eye Fatigue
Give your team's eyes a break by viewing apps in full-screen on devices. Parallels Remote Application Server connects users to desktops and applications reliably anytime and anywhere.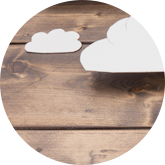 Why Parallels RDP Client Makes More Sense than Citrix XenApp Receiver
Parallels RDP client allows you to access Parallels RAS from any device, any OS and from any platform. It is a single solution that caters to all your virtualization needs. Parallels RDP client can be downloaded for free and runs on remote desktop protocol.
Easy access
Parallels Client can be configured automatically by an invitation email from the Remote Application Server console, or accessed through a web portal. Configurations within the Parallels Client can also be pre-configured for users using Client Policies.
Files and folders
Access centralized files and folders with ease from any device, through a secure connection that doesn't expose your assets or intellectual property. Parallels supports users looking to work remotely.
Maximized flexibility
Parallels Remote Application Server can be accessed directly from any HTML 5 web-browser, extending the user's freedom to work from any device, anytime, anywhere.
Full-screen applications
Mac and PC applications are adapted to fit the entire screen, so the applications are in fine detail, making it easier for users to interact with them.
Brilliant mobile experience
Select text or graphics with one finger, and easily drag and drop them for a seamless interactive experience. Create custom keypad shortcuts to work even more efficiently. Using native controls, copy and paste between remote applications—or even between remote applications and device apps.
Optimized screen resolution
Choose either optimal readability with larger text and images, or more information with smaller text and greater detail. Now offering a new display resolution supporting DPI scaling.