Parallels Desktop 14 for Mac Business Edition – See What's New
---
Parallels Desktop® 14 for Mac Business Edition is the ultimate edition of Parallels Desktop. It gives employees the most powerful performance and best user experience for their work environment, while giving IT departments instruments for easy deployment, management, and control. 
Version 14 has over 50 new features, including performance improvements, graphics improvements, and support for new technologies. Plus, it saves up to 20 GB of virtual machine storage space, starts four times faster, and is ready for macOS® Mojave.
"Millions of Parallels Desktop customers highly value performance and efficiency," said Jack Zubarev, Parallels president. "With Parallels Desktop 14, we've taken those to the next level by focusing on graphics and storage, allowing customers to save as much as 20 GB of disk space while enjoying the best-ever performance. Personal productivity enhancements include more Windows features available on Mac® devices. Touch Bar™ support for Windows applications—such as OneNote or Quicken—enables customers to add their favorite applications to the Mac Touch Bar so their shortcuts are at their fingertips."
In addition to the above-mentioned features (which are available in all Parallels Desktop 14 editions), Business Edition introduces exclusive features and improvements for use in work settings and campuses.
Smart cards inserted to a card reader connected to a Mac are now recognizable by Windows and can be used for authentication in Windows applications that require this functionality. 
Virtual machine deployment is now easier with the new deployment option that allows overwriting the previously deployed image of Windows or another OS in the virtual machine. This makes the process of provisioning the most recent Windows image in your organization a lot easier. 
Single Application mode offers a deployment option that provide selected Windows programs to end users without making them deal with a Windows interface. Get faster application load times and a new splash screen while it's loading in background.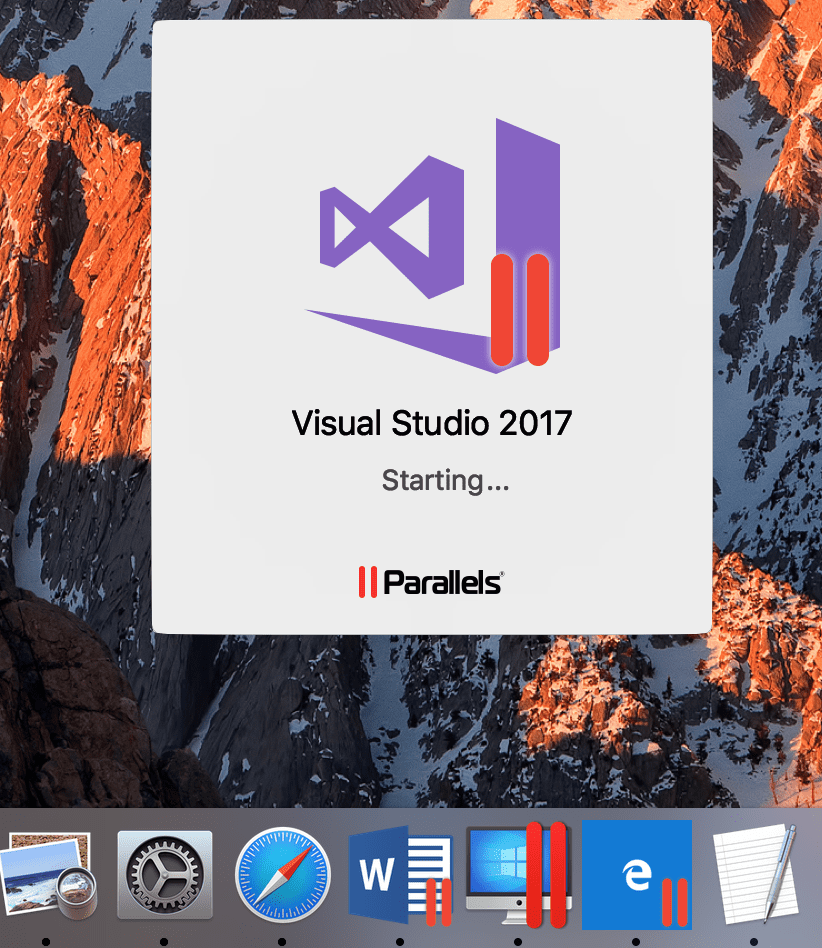 Deployment with Jamf is easier. We updated our documentation to guide you through some steps where customers had issues. See the Administrator's Guide for tips on deploying Parallels Desktop Business Edition with Jamf.  
Take Advantage of Simplified License Management 
Earlier this year, we announced the new release of Parallels Account, which is a panel for Business Edition administrators to get a summary of registered copies and license usage. They can also manage Parallels Desktop activations. 
As an IT administrator, you can set up new users and provide them with an activated copy of Parallels Desktop Business Edition by simply sending them an email from your Parallels Account. Invited users click the link in the email to download. After installation, their copy of Parallels Desktop will be automatically activated.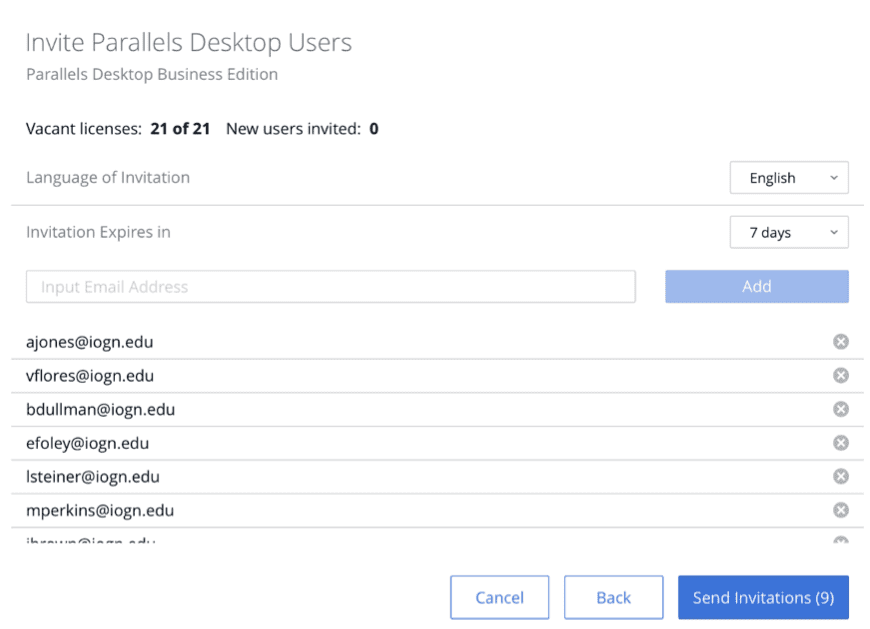 Read more about other new features and improvements of Parallels Account.
Download the New Version 
Whether you're an existing customer or just thinking of using Parallels Desktop for your business, download the new version and see how much more your Mac can do for your organization, campus, or medical institute by allowing you to run any application on Mac.
Best regards, 
The Parallels Team