Getting Started with Parallels Desktop for Mac Business Edition: Sign up for Parallels My Account
---
Mac® users in your organization can run business-critical Windows applications on their machines seamlessly and securely by using Parallels Desktop™ for Mac Business Edition. Save time and resources by simultaneously leveraging Mac and Windows capabilities and streamlining workflows.  
The first step toward using Parallels Desktop Business Editing is signing up for Parallels My Account.
---
What is Parallels My Account?
Parallels My Account is required for setting up any new Parallels Desktop Business Edition customer. It's not possible to activate the software on Mac computers in your organization if you haven't signed up.
You can view and manage the subscriptions and licenses of your Parallels products in one place with the Parallels My Account web service. You can also:
Invite users to join by email and manage business accounts.
Browse and manage computers that have Parallels Desktop Business Edition installed.
Create and manage sublicenses for Parallels Desktop Business Edition.
As Parallels My Account is a web service, you can access it from virtually anywhere using a web browser.
---
How to sign up for Parallels My Account
Signing up for Parallels My Account is easy! Go to my.parallels.com and then select Register.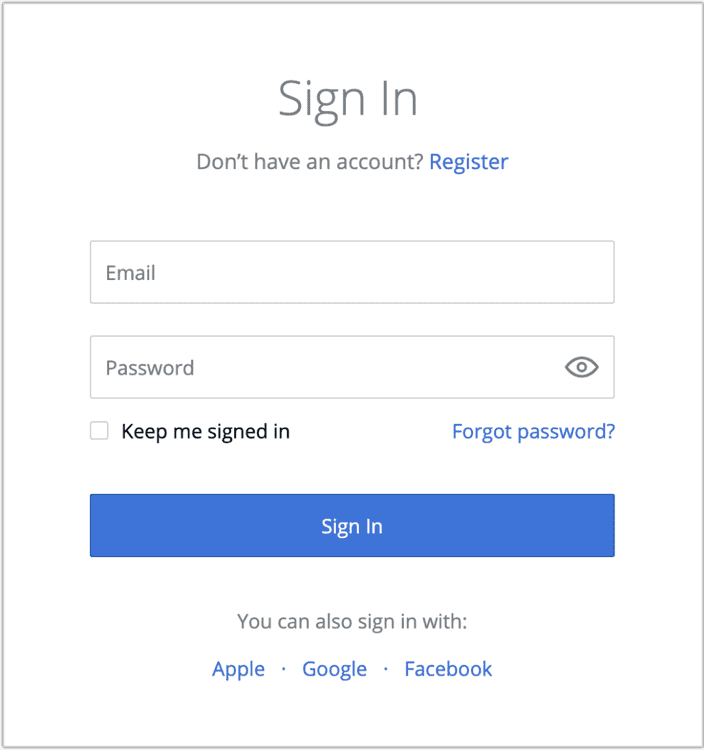 Enter your first name, last name and email address.
Assign a password to the account, entering it twice to confirm.
Read and agree to the Terms of Use.
Select Sign Up to proceed.
---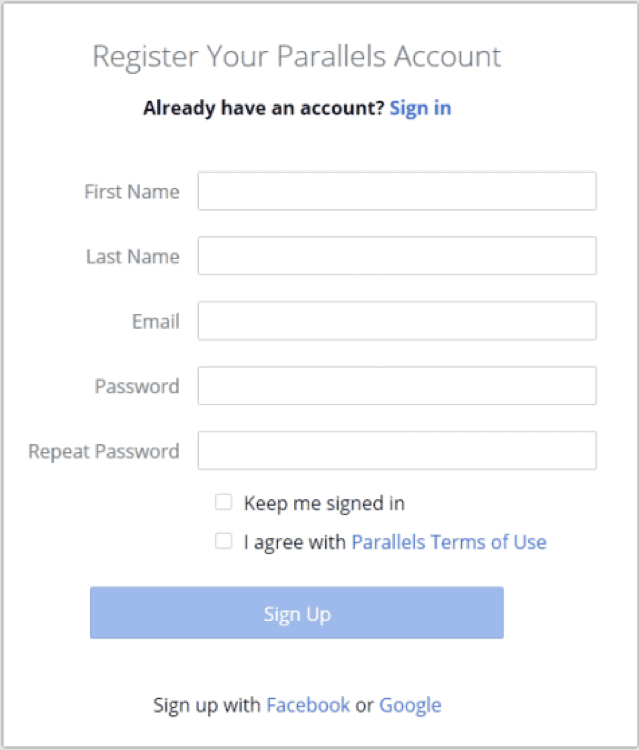 In the next dialog, enter the Parallels Desktop Business Edition license key that came with your subscription. Then select Register.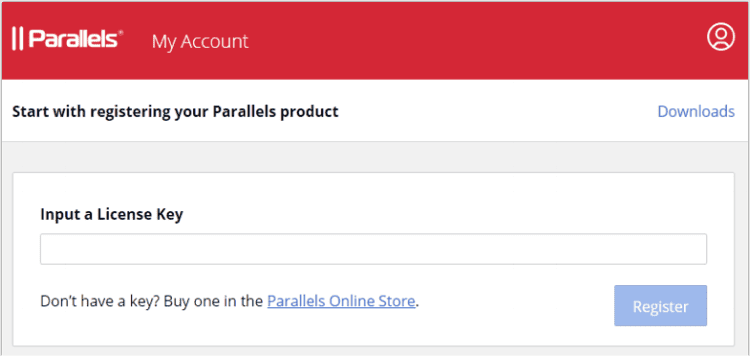 Next, enter your company details and select Register.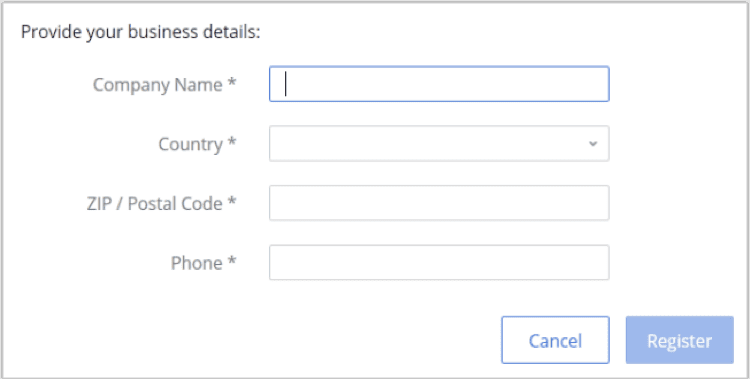 You'll next be shown a dashboard, which is the home page of your Parallels account. You can view your active and expired subscriptions, as well as active and deactivated computers.
---
Sign up to Parallels My Account today!
Setting up your Parallels My Account couldn't be more straightforward. It's the first step toward accessing Parallels Desktop Business Edition, improving your workflow and streamlining the management of your IT infrastructure. Download the free trial and view the benefits for your organization.  
---
References: