Parallels Desktop for Mac Business Edition
The simplest and most secure way to provide Windows applications to users with Mac computers.
Unified volume license key, centralized administration and advanced security features are available for large deployments.
Use Mac to Run Any Windows Program for Your Business
With Parallels Desktop Business Edition, Mac users won't have to miss out on any Windows application.

Absolute Compatibility
Run business-critical applications with no trade-offs—Microsoft Office, Visual Studio, Quicken® and QuickBooks™ for Windows, Internet Explorer, SAP products, enterprise resource planning (ERP) software, Autodesk products and more!

Lightning Fast
Graphic-heavy and resource-hungry Windows applications run seamlessly without slowing down your MacBook®, iMac®, Mac mini®, MacBook Pro® or Mac Pro®.
Optimized for Rapid Mass Deployments

Rapid Mass Deployment
Deploy hundreds of installations in no time with Parallels® Mac Management for Microsoft® SCCM, Jamf Pro and other solutions.

Easy Administration
Use a single volume license key for all installations. Get insightful information—such as usage statistics and real-time licensing activities—and manage all deployed licenses with ease.
Set up New Users via Email
Enroll new users in just a few clicks through automatically generated emails, each accompanied by a Parallels Desktop download link. All installations activate automatically.
Built Around Security and Compliance

Secure User and Device Access
Join Mac-based Windows instances to Active Directory as if they were regular Windows PCs. Enforce policies when USB sticks, smart cards and other external devices are plugged into Mac and used in Windows.

Protect Data in Windows
Provide an additional layer of security by encrypting Windows virtual machines and keeping their configuration passwords protected. Use an option to isolate Windows from Mac if required.

Create Expiring Virtual Machines
Create time-bound, encrypted virtual machines that automatically expire and lock at a predefined time. Apply additional security when corporate data is shared.
Make Mac Do More for Your Business
It's more than just convenience.
By simultaneously leveraging Mac and Windows capabilities on a single computer, you save money and desktop resources, streamline workflows and reduce the support burden on your IT department.
Increase Operational Efficiency
Seamlessly run Windows side by side on the Mac, and switch between Mac and Windows with a single click or swipe.
Plug external USB devices (including smart cards and other Windows-only compatible devices) into Mac and use them in Windows.
While in Windows, print files using printers already configured in Mac.
Use Windows like it's a macOS application. Unlike other virtualization solutions, Parallels Desktop doesn't require rebooting or a connection to a server in order to launch Windows on Mac.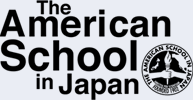 The American School in Japan Relies on Parallels Desktop Business Edition for Its Mac-Only Environment
ASIJ chose Parallels Desktop for Mac Business Edition for its staff accessing EE and RE because their work requires them to switch between macOS® and Windows frequently. "Boot Camp® would have been impractical in that respect because of the reboot times," said Raub. "We also looked into VMware® but found Parallels Desktop easier to understand. We also liked that we could configure it the way we needed, and the quality is better; systems could run faster. Parallels integrated better with macOS".

All Case Studies
Run Windows on Mac
and Do More Business
For Teams with up to 10 Mac Computers
For Large Deployments and
Educational Pricing