What is Data Center Security and Why is it Important?
Business continuity planning requires that your business and IT operations remain unhampered in the event of an emergency. In this regard, your data center should be up to the task of securing your systems and data 24/7. If your data center also goes down in the midst of a potentially disastrous event, your carefully laid out plans would have been for nothing.
Data center security standards come in handy, regardless of whether you want to build your own data center or outsource it to a third-party provider. Given that the latter has years of experience in setting up data centers, there are advantages to outsourcing, foremost of which is security.
Data center security should be first on your checklist when looking for a third-party provider. The fact that you will be entrusting proprietary and sensitive information to your provider makes this doubly important. Although many providers now view data center security as important, a thorough review of data center security standards is essential. Only then can you entrust your provider with handling your mission-critical infrastructure and data.
What is a Data Center?
A data center is a physical location where businesses keep their important programs and data. The design of a data center is built upon a network of computer and storage resources that allow shared applications and data to be delivered.
Who Needs Data Center Security
Any company that relies on a data center for all or part of its operations should implement a variety of physical and network security measures to secure the data center's data against loss, hostile modification, and theft.
Almost no firm now functions without some type of technology, hence every company is a tech company. Most firms have made the switch from paper to digital, and most data is now stored on computers rather than file cabinets. Every business needs a mechanism to ensure that the data in its data centers is safe and secure.
Overview of Data Center Security Standards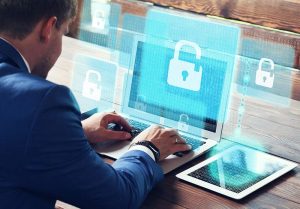 Data center security refers to the manner by which a data center secures itself from potential physical and electronic threats. It comprises a broad array of processes and technologies for securing data centers, all designed to ensure that your systems are kept operational even in the worst possible scenarios.
Access management is key to data center security. On the physical side, this includes location, single-gate access, locked doors, security personnel, biometric ID, and surveillance systems. On the electronic side, this includes data controls, security policies, and access lists, all increasingly important because of threats posed by data breaches and other forms of cyberattacks.
The ideal data center must have well-trained personnel adept in physical and network security policies and procedures. They must provide backup sites, equipment, and personnel in cases of failure in their primary locations. Redundant Internet access must be provided as well as alternative cloud hosting.
Key Elements of Data Center Security
Standards compliance
Compliance with the ISO/IEC 20000-1 service management standard provides another element of security. Other compliance standards to look for include SSAE 18 and SOC.   
SSAE is a standard rather than a certification developed by Auditing Standards Board (ASB). It requires organizations to provide assertation to ensure that their controls are in place. SSAE hence introduces effective control of the systems and processes of a company and guides companies to assess their risks regularly and on time.   
SOC is a certification obtained after the audit of an organization. SOC1 provides information on if an organization has put its control structure is in place. SOC 2 is for organizations that need to extensively secure the financial data of customers. Service providers must report on all internal access processes, notification processes, authorization, and monitoring practices. All these parameters are audited following the controls provided by AICPA. SOC 3 also requires an audit like SOC 2 but does not require reports or testing tables and is instead suitable for organizations who might want to post a SOC logo on their websites.  
Ensure that security policies undergo regular review and keep them current to avoid potential penalties. 
Software Security
Spyware, malware, and hacking are common threats to data stored within a data center. A SIEM (Security Information and Event Management) tool offers a real-time view of a data center's security status. This can help provide visibility and control over everything from access and alarm systems to sensors on the permitter on the fence.
Physical security
The ideal data center is one that is located far from areas frequented by natural disasters, and potential causes of other disasters. Examples would include airports and chemical plants. Nonetheless, the facility should be made of strong concrete to guard against disaster; barriers should also surround the location to protect it from outdoor elements. The facility can also be located underground, though allowances must be made for environmental conditions sub-terrain to avoid equipment failure.
Regardless of whether it is above- or below-ground, the facility must be set far off from the highway and only allow single-gate access. Once inside, customers and/or employees can only pass through a single main entrance into the facility, with a loading dock at the back as the only other entrance. There should be fire exits that cannot be opened from outside. Only a few laminated-glass windows should be allowed in administrative areas, if at all.
Securing access to the data center
Inside the facility, locked doors must only be accessible to authorized personnel with the proper key cards, with biometric ID access required at all key points for both staff and visitors. Roving security personnel must be present and surveillance cameras and other systems spread throughout the facility, including the outdoor areas. Trained technicians should man the surveillance systems 24/7; they should be able to give you updates in case of security incidents.
Network and data security
Data centers enforce security policies via tools such as firewalls, access control lists, and intrusion detection systems. Data encryption at rest and during transfers should be in place, as well as standards-compliant SSL encryption for web applications. Usernames and passwords should be secured using 256-bit SSL, complex passwords, password expiration, and reuse policies enforced. Audit logs for all user activity should be maintained.
Redundancy
Data center security includes the provisioning of redundant utility sources, e.g. power and cooling, for minimal downtime. These also include secure, redundant network connections. Put UPS equipment in place to ensure that important equipment is running even during disasters.
If you are looking to outsource, look for providers that offer value-added services in the form of staff trained in server maintenance and hardening, data compliance, and workplace recovery. This means you can temporarily operate out of their premises in case a disaster strikes your office location.
Virtual Data Center
A virtual data center has all of the features of a regular data center, but instead of physical resources, it employs cloud-based resources. It allows an organization to use extra infrastructure resources as needed without having to purchase, deploy, configure, or manage physical appliances. Data center relocation is a difficult operation, but with Parallels RAS, it may be greatly eased.
Parallels RAS Enhances Data Security
Parallels® Remote Application Server (RAS) has a wide range of features ideal for securing applications in data center environments. These include central delivery of server-based desktops and applications, endpoint backups, strict system hardening for safeguarding assets, and data access lockdowns.
Parallels RAS also simplifies IT administration through client policies that allow securing data based on specific users, Active Directory groups, or devices. It supports both SSL and FIPS 140-2 protocol encryption. Parallels RAS is also capable of extensive monitoring of server, desktop, and application performance. This is done through a reporting engine that transforms raw data into visual, easily readable reports.
Parallels RAS won a Platinum Award for Application Security in the 2021 Government Security Awards, or The Govies, presented by Security Today.
Check out all the security features of Parallels RAS by downloading the trial.