Parallels RAS Improves and Simplifies RDP Printer Redirection Issues
RDP printer redirection is a big challenge for any IT administrator working on a Virtual Client Computing (VCC) environment. Parallels Remote Application Server (RAS) allows employees to use local printers with its out-of-the-box universal printing feature—without any configuration. User expectations are met quickly, resulting in fewer Service Desk calls.
Printing Redirection Challenges with Virtual Applications
"With Microsoft's Remote Desktop Services, printer redirection problems might be the most common issue end users encounter."  Brien Posey.
In order for employees to use local printers, IT administrators need to install related drivers on the server, since virtual application and desktop sessions are hosted there. When an organization has numerous printers, updating drivers and keeping local printers working is incredibly time-consuming for the IT administrator.
A common workaround is for IT administrators to map client printer drivers with a driver installed on the server. While it works for certain printers, some need exact drivers.
Trying to overcome this challenge, Microsoft introduced in Remote Desktop Services a feature called Easy Print. Easy Print helps IT administrators to create a mapping for the client printer driver on the server. However, this solution presents several limitations: it won't work when a printer needs a dedicated driver; and this solution doesn't address all problems related to printing, as can be seen in the comments on Microsoft Technet.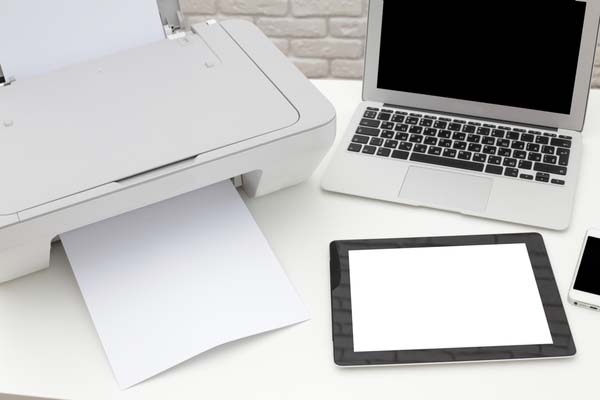 In his "Five reasons printer redirection causes Windows printing problems in RDS" blog post, Brien Posey identifies a few reasons why local printers may fail to work.
·      Terminal Services is running on a domain controller
·      Printer redirection isn't configured correctly
·      The printer driver is missing
·      The user doesn't have permission to print
·      Printer redirection client requirements haven't been met
How Parallels RAS Simplifies RDP Printer Redirection
Parallels RAS offers a variety of features that enables administrators to successfully integrate printing in almost every possible deployment scenario. By choosing the most appropriate printing configuration for their organization, IT administrators can significantly improve and simplify the user experience when it comes to printing.
Parallels RAS universal printing redirection sets printer defaults on the server side according to printer settings on a local computer or mobile device. To be universal, Parallels RAS universal printing substitutes the native printer preferences with its own, which contain a common set of configuration parameters such as page layout, paper size, collate, duplex, color, paper tray, and print quality. Read more.
With Parallels RAS, it's possible to print from any device, from anywhere. Sign in and try it today with a 30-day free trial.
---
References
RDP Printer Redirection: Five reasons printer redirection causes Windows printing problems in RDS
http://searchvirtualdesktop.techtarget.com/tip/Five-reasons-printer-redirection-causes-Windows-printing-problems-in-RDS
RDP Printer Redirection: Solving Remote Desktop Printing (RDP) Problems
https://www.printerlogic.com/blog/solving-remote-desktop-printing-rdp-problems/
RDP Printer Redirection: How to configure Microsoft RDS Universal Printing | techgenix.com
http://techgenix.com/how-configure-microsoft-rds-universal-printing/
RDP Printer Redirection: Configuring Printer Redirection for a Remote Desktop Session (Windows Embedded Compact 7) | social.technet.microsoft.com
https://social.technet.microsoft.com/wiki/contents/articles/3452.configuring-printer-redirection-for-a-remote-desktop-session-windows-embedded-compact-7.aspx
RDP Printer Redirection: What's New in Windows Server 2016 | docs.microsoft.com
https://docs.microsoft.com/en-us/windows-server/get-started/what-s-new-in-windows-server-2016
RDP Printer Redirection: A Dummies Guide to Tackle Printing Issues in a Citrix Environment | linkedin.com
https://www.linkedin.com/pulse/dummies-guide-tackle-printing-issues-citrix-brett-loveday
RDP Printer Redirection: Five reasons printer redirection causes Windows printing problems in RDS | searchvirtualdesktop.techtarget.com
http://searchvirtualdesktop.techtarget.com/tip/Five-reasons-printer-redirection-causes-Windows-printing-problems-in-RDS
RDP USB Direction : Parallels RAS
https://www.parallels.com/products/ras/capabilities/rdp-usb-redirection/