Parallels RAS 19.1 introduces exciting new features, tools, reports, and more
Whether you're a virtualization veteran or new to VDI, Parallels RAS (Remote Application Server) v19.1 packs a punch with simplified yet advanced features.  
Parallels RAS now makes it even easier to streamline administration of a virtual application or desktop environment, regardless of whether it is on premises, hybrid cloud, or multi-cloud.  On the tailwind of July's successful Parallels RAS 19 launch and the latest TrustRadius awards, Parallels RAS 19.1 builds on the forward momentum with small but mighty updates. From new capabilities to administrative enhancements, let's take a look at what Parallels RAS 19.1 provides. 
Enhancements to MSIX app attach integration
Parallels RAS 19.1 extends MSIX app attach application delivery to virtual desktop infrastructure (VDI). Now MSIX app attach application packages can be assigned to VDI workloads in addition to RD Session Hosts. MSIX app attach lets administrators work more efficiently by dynamically adding, removing, and updating apps without installing the apps on the desktop image or on Parallels RAS templates.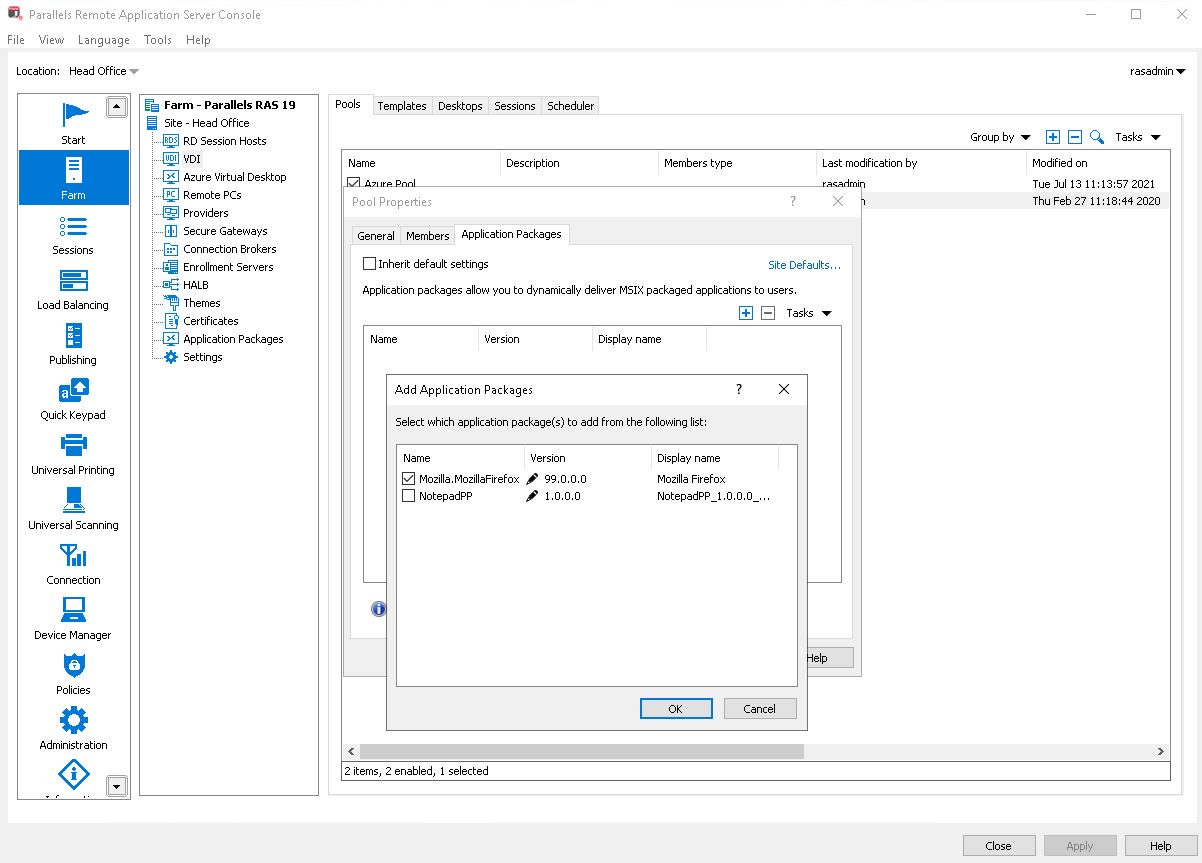 More tools and time-savers for administrators
Parallels RAS 19.1 provides IT administrators with more reporting capabilities, faster and easier policy configuration, as well as new automation options. 
New policy search
Policy management is simplified for IT administrators. Parallels RAS 19.1 introduces a search feature in the Parallels RAS Management Console that makes it faster and easier for administrators to find and configure policies.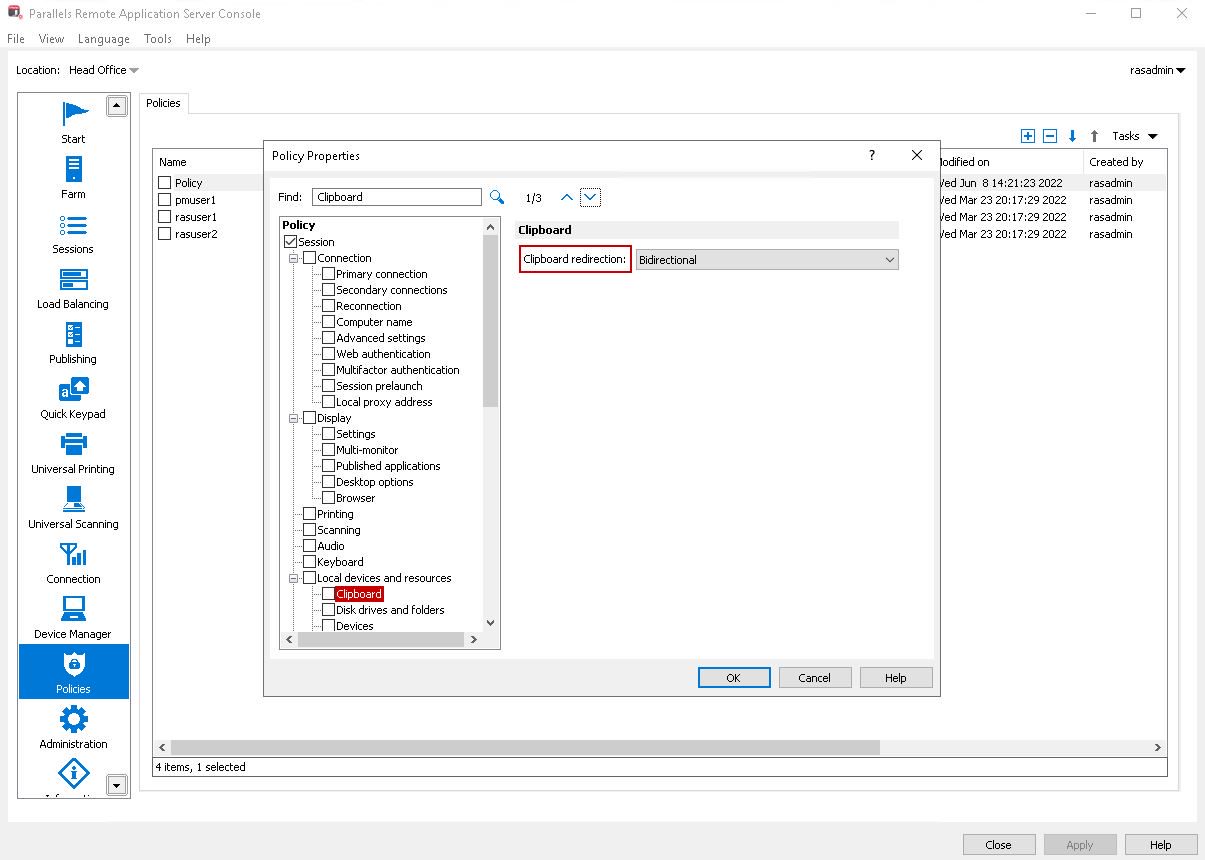 New user experience reports
IT administrators can monitor, troubleshoot, and enhance user experience with information from new preconfigured reports for Transport Protocol (TCP/UDP traffic), Network Latency, Connection Quality, and Bandwidth Quality. Parallels RAS 19.1 lets administrators retrieve historic user session data for troubleshooting, compliance, or forensics.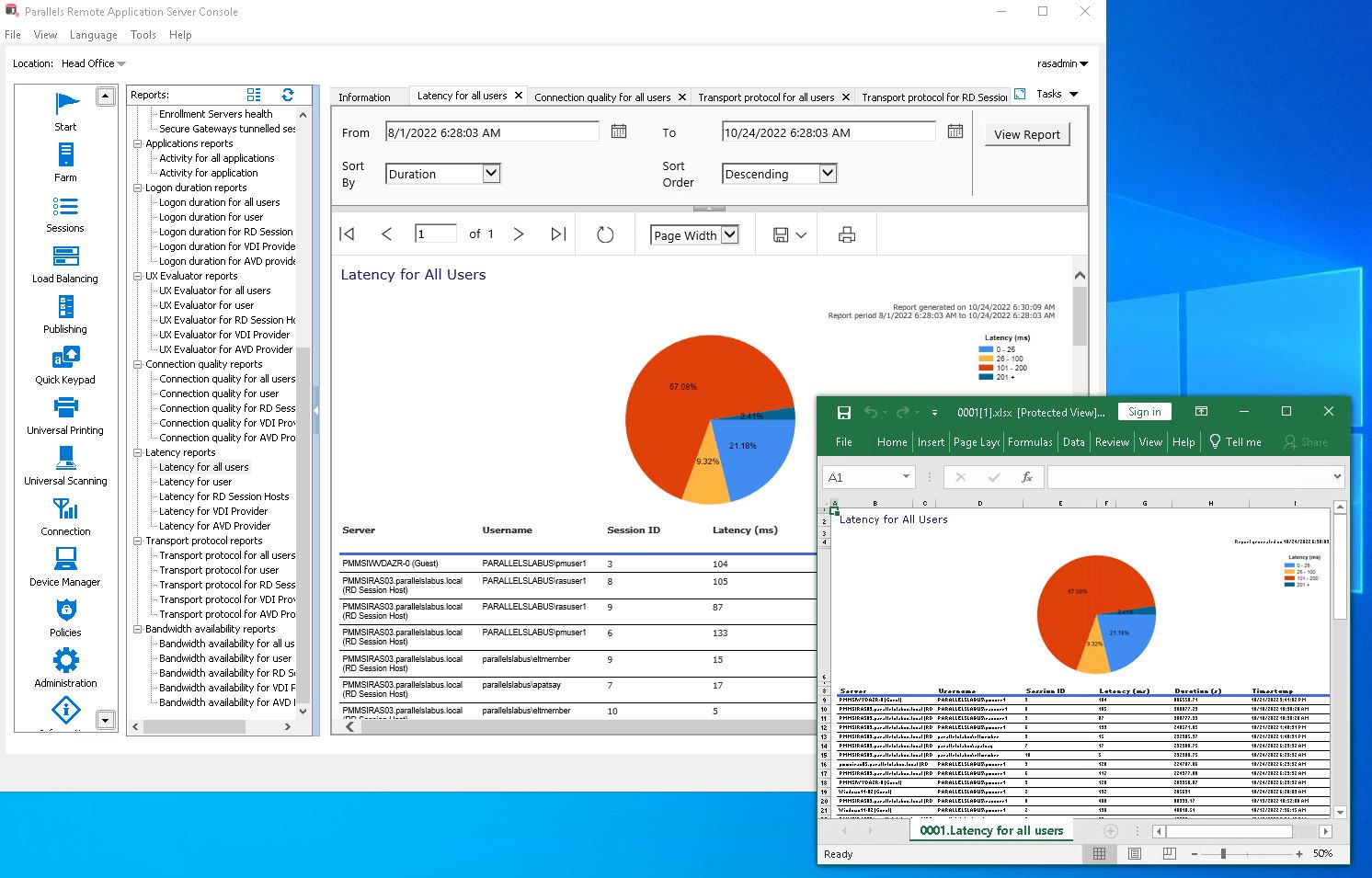 New APIs
Automation is a major time-saver for IT administrators when it comes to deploying and managing virtual infrastructure. PowerShell cmdlets and REST APIs are a key part of setting up automation. Parallels RAS 19.1 builds on existing capabilities by adding the following PowerShell cmdlets and REST APIs: 
MSIX app attach: Deploy and configure MSIX app attach for RD Session Hosts and VDI desktops

 

Tenant Broker

:

Join Tenant to Tenant Broker and get Tenant Broker status

 

Logon Hours: Configure logon hour restrictions

 
In addition, reverse proxy can now be used with REST APIs.  
Latest support
With the release of 19.1, Parallels RAS extends Nutanix and Linux support. 
Support for Nutanix AOS 6.5
Parallels RAS 19.1 supports the latest Nutanix AOS Long Term Supported (LTS) version for IT organizations that use Nutanix to automate provisioning, scaling, and power management of session host workloads. 
Parallels Client for Linux support for Ubuntu 22.04 LTS
Parallels Client for Linux extends flexibility and connectivity with support for the latest Ubuntu LTS version, 22.04. 
For a complete list of changes in Parallels RAS 19.1, see the release notes. 
Want to see Parallels RAS 19.1 in action? Give it a try!