What's New in Parallels RAS 17 and How Does It Benefit Your Business?
Parallels RAS 17 is out!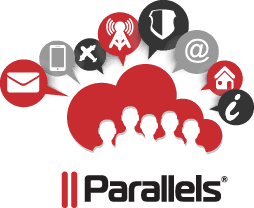 With version 17 of Parallels® Remote Application Server (RAS), we're introducing new features and improvements that greatly benefit customers and service providers. Because a simple list of features won't do much to convey what those benefits are, we've put together a summary of what's new in version 17 along with brief explanations of what each can bring to your business.
We'll cover each of these features in detail in future blog posts–but for now, here are those features and corresponding business benefits at a glance.
Google Authenticator: Not Just Another MFA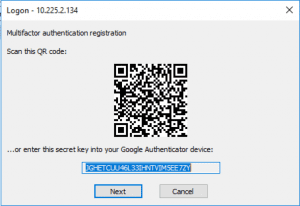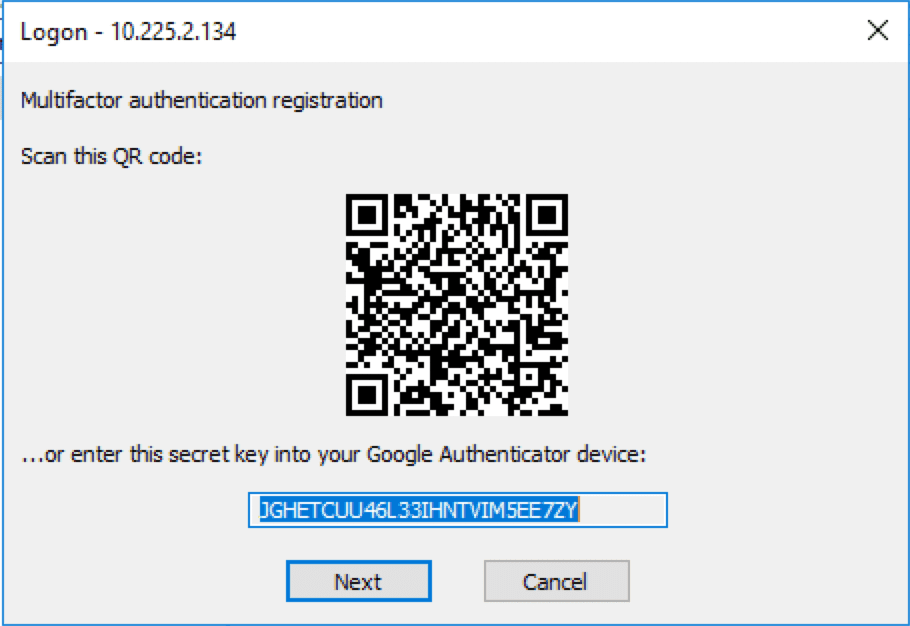 Parallels RAS already provides several options for multifactor authentication (MFA). These include Azure MFA, RADIUS, Deepnet and SafeNet, to mention a few. To cater to the growing number of mobile device users, Parallels RAS 17 also includes Google Authenticator, an MFA option designed primarily for mobile devices. Not only does Google Authenticator add another layer of authentication for your end users, but it also makes MFA very convenient.
As we all know, part of the challenge of implementing MFA (or any cybersecurity solution for that matter) is employees' acceptance. Too much end-user resistance can be a showstopper. Fortunately, Google Authenticator is an easy-to-use, relatively common mobile app, making employees more receptive to it.
Moreover, Google Authenticator is free and has a streamlined deployment, allowing IT to implement MFA without adding complexity and additional cost. Other time-based one-time password (TOTP) clients such as Microsoft Authenticator App and Duo Mobile App may be used for this purpose as well.
AI-Based Session Pre-Launch for Ultra-Fast Login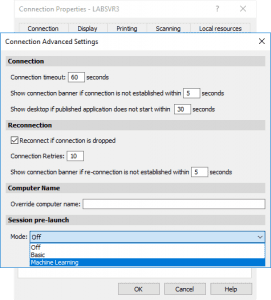 When a large number of virtual desktop users attempt to log in simultaneously, there's the possibility that the surge in traffic could overload the server and cause logon storms. To prevent this from happening, we've employed an artificial intelligence-based pre-launch feature.
This feature uses machine learning to analyze user login habits and pre-launches a Parallels RAS session just before the user's request. This results in faster application launch times, a better user experience (UX) and improved productivity, as users no longer have to waste time just waiting to log in.
Windows Server 2019 Support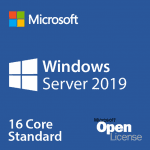 Some customers already have an eye on the latest Windows Server 2019, either due to its capabilities (such as being able to publish Microsoft Office 2019 and leverage new security capabilities and enhanced UX) or simply to catch up with the Windows Server OS release cadence. Those customers will be happy to know that Parallels RAS 17 already supports this latest iteration of Windows Server.
From a Parallels RAS administration standpoint, support for Windows Server 2019 means that you can now host Parallels RAS components like Publishing Agent, RAS Gateway, RD Session Hosts and VDI hosts on Windows Server 2019. You can also use Parallels RAS to provision virtual desktop infrastructure (VDI) and Remote Desktop Session Host (RDSH) on Microsoft Hyper-V 2019.
Web-Based Console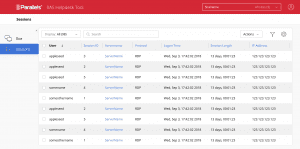 Speaking of Parallels RAS administration—version 17 now includes a new web-based console that enables administrators and helpdesk staff to perform certain management and troubleshoot tasks from any HTML5-capable device.
Some of the tasks IT admins can carry out through this new console include:
Monitoring the Parallels RAS infrastructure and user sessions
Resetting a user session
Killing in-session processes
Logging off a user session
Helpdesk staff can use this same console to troubleshoot user sessions, resolve issues and assist users.
The web-based console shortens problem resolution times—and in turn, improves end-user satisfaction.
REST API
Independent software vendors (ISVs), service providers (SPs) and enterprises who develop or customize their web services or offer Desktop as a Service (DaaS) will be delighted to know that Parallels RAS 17 now supports REST API. This means that organizations can now easily integrate their web applications or DaaS with Parallels RAS, enable business automation and even introduce new services.
A widely used architecture style among developers, REST API is the answer for organizations who have been clamoring for a way to integrate and orchestrate Parallels RAS with various solutions like backups, DaaS, Platform as a Service (PaaS), Software as a Service (SaaS) and even portals and dashboards.
Scale Computing HC3 Support

Parallels RAS 17 supports Scale Computing's HC3, a hyperconverged infrastructure (HCI) solution that combines compute, storage, virtualization, backup and disaster recovery in a single appliance. This means IT admins will be able to provision and manage VDIs on Scale Computing HC3 directly from the Parallels RAS Console.
From a business standpoint, the combination of Parallels RAS and Scale Computing HC3 can be very compelling. Both known for ease of use and low total cost of ownership (TCO), this amounts to a turnkey solution that allows organizations of any size to acquire the benefits of VDI.
Granular Administrator Permissions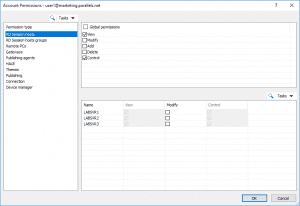 In a lot of organizations that use virtual application and desktop delivery solutions, the infrastructure is managed by multiple administrators. For instance, an organization may have dedicated admins for managing the RAS infrastructure servers and separate admins for managing the hosting servers where applications reside. In other instances, there could also be multiple admins managing different hosts for different customers or departments.
There are also some organizations whose customers and business units share Parallels RAS farms. These organizations have expressed their desire to delegate certain permissions to several members of their team.
Due to the above use cases, Parallels RAS 17 introduces more granularity in granting permissions to certain administrators. Now it's possible for IT teams to configure custom roles for their administrators and delegate control of Parallels RAS objects, offering flexible management while improving security.
Console Server Tools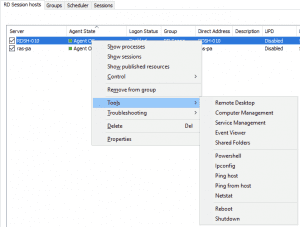 We've always talked about the ability of Parallels RAS to offer a single pane of glass for management. Version 17 adds to that capability by providing instant access to a predefined set of management tools from the Parallels RAS Console.
Now when you go to the Parallels RAS Console, you can easily access various day-to-day IT management tools such as Network utilities (e.g. netstat, telnet) and the Windows Service Management Console. You can perform power-cycle tasks like shut downs, reboots and many others. You can even add custom third-party tools if you want. Custom applications can be launched through the Help menu.
By enabling IT admins to perform the bulk of their Parallels RAS farm management and maintenance tasks from a single pane of glass, they can now work more efficiently and save precious hours normally wasted on window switching.
Enhanced HTML5 White-Labeling Capabilities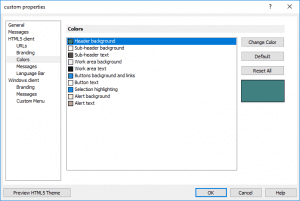 White-labeling has always been an important feature in the ISV and SP space, and even in organizations with multiple departments or business units, as it allows these businesses to meet branding requirements. If you're an ISV or SP, you'll be happy to know that Parallels RAS 17 comes with enhanced HTML5 client white-labeling capabilities that can easily address sophisticated branding needs.
Not only will you have more options for colors, logos, languages and messages, you'll also be able to use more advanced white-labeling features such as creating separate themes per user or group and providing each one with a highly customized look and feel for their end users' login portal.
Just-in-time VDI Access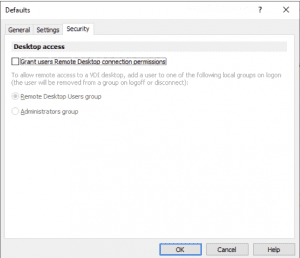 Parallels RAS 17 comes with better controls that reduce unwanted access to virtual machines (VMs). In addition, it can dynamically grant appropriate permissions to each user who logged in and then revoke those same permissions as soon as that user logged off. This makes logins more secure and prevents unauthorized access outside.
New Reporting and Monitoring Capabilities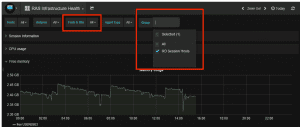 Currently, Parallels RAS comes with predefined, out-of-the-box reports that allow admins to view user and group activities, device and session information, server health and application usage. Although these reports are very informative, we wanted to improve the breadth and depth of actionable information admins were getting.
In version 17, we've added new reports relating to application usage and tunneled gateway sessions, as well as the capability to create custom reports right from the Parallels RAS Console. In addition, we've introduced a centralized monitoring engine that could also support multiple RAS farms and sites, as well as different virtual RD Session Groups. Along with the current reporting capabilities, these improvements are aimed at providing historic and real-time insights into the health of RAS infrastructure resources and user sessions for effective management.
Even More Features and Improvements
What we've mentioned above are just the major features and improvements that have been added to version 17. There's still more, like new features and improvements that:
Simplify management (e.g. RDSH group defaults, support for Linux-based VCenter and changes to the Parallels RAS desktop console)
Enhance security (e.g. computer-based RAS policies, HSTS)
Improve UX (e.g. printer retention feature)
Make VDI easy, quick and affordable (e.g. dedicated VDI management tab, improved VDI session management, increased automations with new actions for non-persistent desktops, on-the-fly VDI creation and persistency rules configuration)
Download your 30-day evaluation period of Parallels RAS and enjoy the benefits of virtualization today!