Parallels and 10ZiG Announce Parallels RAS Zero Clients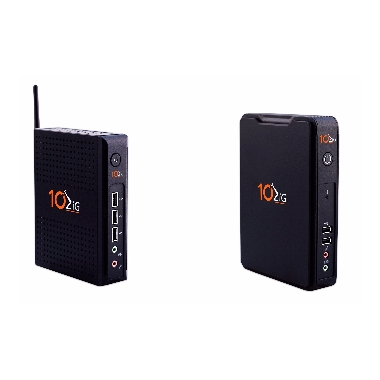 Parallels® Remote Application Server (RAS) now supports two dedicated, specifically engineered 10ZiG Zero Clients—further reducing the cost and complexity of virtual desktop infrastructure (VDI) deployments on lightweight endpoint devices.
The comprehensive virtual application and desktop delivery solution Parallels RAS offers a first-rate user experience on 10ZiG Zero Clients. Benefits include lightning-quick start-up times, centralized management made easy through intuitive controls, and extremely low energy consumption.
"Parallels RAS makes it simple for employees to access and use applications and desktops remotely from any device," said Jack Zubarev, president of Parallels.
"10ZiG has long been an innovator in the thin client space, delivering value and feature-rich solution platforms for customers looking to optimize their client virtualization infrastructure. This new zero client offering—specifically engineered to enable Parallels RAS on 10ZiG zero client platforms—will further enable cost-sensitive customers to streamline workflows and reduce the overall expense of VDI deployments."
In traditional setups, Parallels RAS requires an OS installed on the local machine in order to install client software. In order to keep OS licensing costs down and secure data off the machine, 10ZiG Zero Client devices do not have an OS installed on them.
To address this issue, 10ZiG designed a custom Linux-based script that empowers elegant functionality of the Parallels RAS solution on these ultra-low-cost, OS-free devices.
Customers can now take advantage of low-cost, all-in-one Parallels RAS licensing in addition to eliminating the need for OS licensing on endpoint machines—with over $100 savings per machine.
Here are the two dedicated Parallels RAS 10ZiG Zero Client endpoint options:
Want to know more? Contact us for more information about Parallels RAS 10ZiG Zero Client deployments.