Configuring MS SQL for the Parallels RAS Reporting Service

This article describes the new and comprehensive reporting feature.
Parallels RAS Reporting – Overview
Parallels RAS empowers users to access their business apps from any major platform. Every time a user connects to the system, Parallels RAS gathers important data about user preferences, active periods, idle periods, and resources utilized to support the connection.
Data are of paramount importance to administrators, because analytical capabilities support management in decision-making.Parallels has identified this need, and has integrated a reporting engine in Parallels RAS. This reporting engine is capable of providing information that helps administrators adjust systems for better performance and efficiency. Support users in a pre-emptive manner, by detecting and preventing bottlenecks before they escalate into issues, rather than dealing with outages as they arise. You can also analyse how your users are interacting with the system and extract important information that helps management make the right decisions.
Parallels RAS Reporting – Reporting Setup
Parallels Reporting leverages MS SQL reporting services to generate and display information collected from Terminal Servers in theParallels RAS console. Before you can generate reports, MS SQL and the Parallels Reporting Service must be installed and configured, either on the same machine as Parallels RAS, or preferably a different machine running within the same network.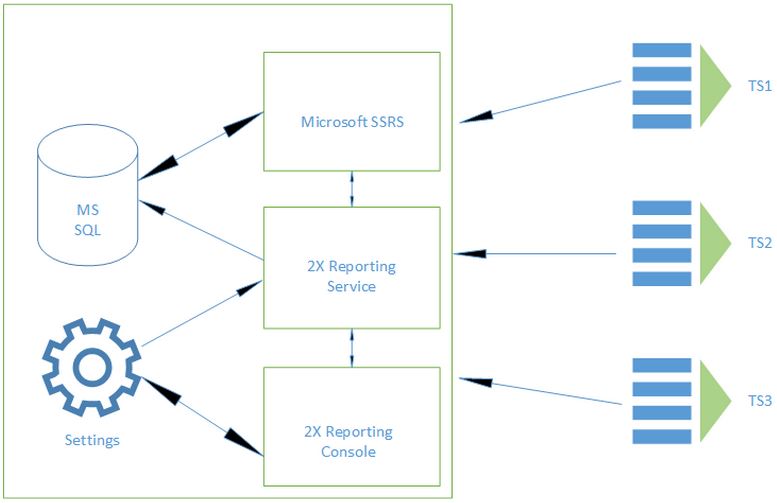 With MS SQL installed and configured, the Parallels Reporting Service can be installed on the MS SQL machine to deploy the database schema required. Subsequently, Parallels RAS should be configured to communicate with the SQL server, at which point reporting is completely operational.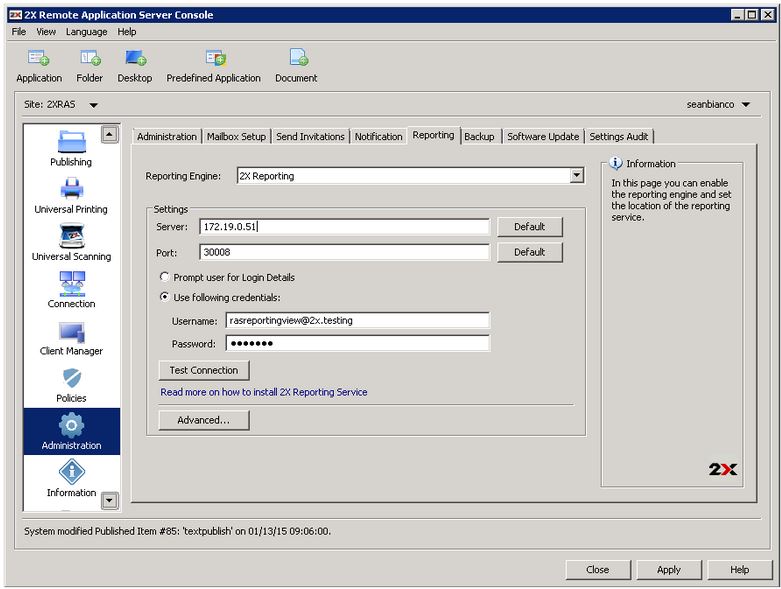 For the full MS SQL installation and configuration step-by-step procedure recommended by Parallels, please review the manual here.
Parallels RAS Reporting – The Reporting Interface
The Parallels Reporting Service provides a number of reports accessible from the Parallels RAS console, 14 in total, categorized into five groups.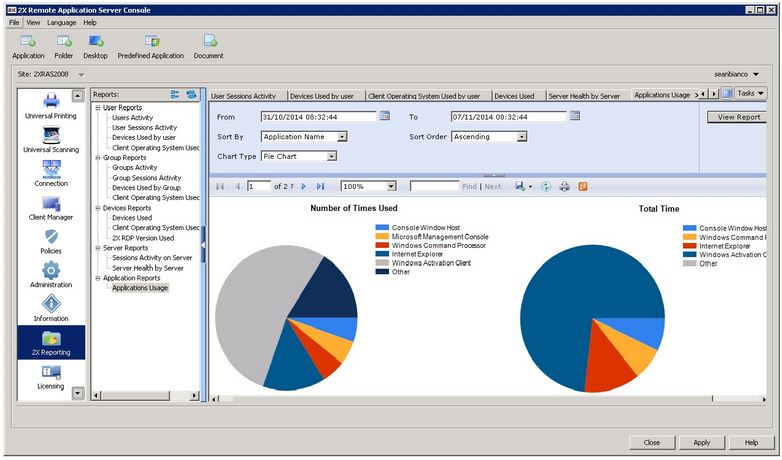 The User Reports group provides insight into how end users are interacting with Parallels RAS. Group Reports indicate how groups of users are interacting with the system. The Devices Reports yields information about the devices that are connecting to Parallels RAS. Server Reports generate Parallels RAS server component usage statistics including server health, showing CPU and RAM usage in a graph. Lastly, generate Application Reports to learn which applications are being used.