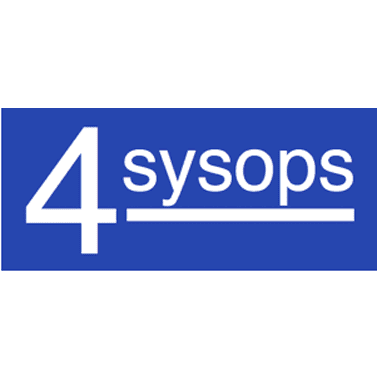 4sysops Praises Admin-Friendly Parallels RAS Virtualization Solution
4sysops published a glowing review of the industry-leading application delivery solution, Parallels Remote Application Server (RAS). The review was written by Timothy Warner. In the review, Warner walked readers through the benefits of the Parallels RAS key features, architecture, publishing workflow, and client experience.
About 4sysops
One of the top IT community blogs on the Internet, 4sysops is aimed primarily at system administrators and DevOps. The site features articles about Windows technology, reviews of useful admin tools, tips for daily IT work, and news relevant to system administrators. 4sysops currently has more than 600,000 page views per month.
Timothy Warner is a Microsoft Cloud and Datacenter Management Most Valuable Professional (MVP) who is based in Nashville, TN. He is also a Pluralsight author and an Azure and PowerShell devotee.
In the review, Warner recognized that Parallels RAS targets a market that is tired of the expense associated with VMware, Citrix, or Microsoft Remote Desktop Services (RDS) and looking for a more "cost-effective, flexible" option.
4Sysops: Familiar mobile experience for enterprise applications
Warner explained the Parallels RAS goal to provide cross-platform solutions by delivering applications and desktops to end users on various types of devices including:
Desktop or laptop computers (Windows, macOS, Linux)
Thin-client devices (Chromebook)
Tablet devices (iPad, Microsoft Surface, Google Nexus)
Smartphone (iPhone, Android, Windows Phone)
From there, Warner mentioned the fact that end-users understand the mobile device "tap and swipe" controls. He then praised Parallels RAS for delivering that same experience for Windows-based enterprise applications when virtualized on mobile devices.
Warner also covered the Parallels RAS HTML5 client options. With this feature, he explained that organizations do not necessarily need to deploy a "thick" client application to their end-users but rather can let them access desktops and applications through a web-based portal.
Simplifying the process to publish applications
With regard to publishing applications and desktops in the network environment, Warner gave Parallels RAS high marks. He explained how to publish applications, with screenshots of the intuitive publication wizards he used throughout the easy process.
"Parallels does a great job simplifying what could be a stupendously complex process," Warner said of the application and desktop publishing process.
Reducing the TCO of VDI
Warner walked readers through the yearly license plan that Parallels offers. Additionally, Warner commended Parallels RAS for its affordable price in comparison to other comparable virtualization solutions on the market.
"I think you'll be amazed at how affordable Parallels RAS is, compared to its competition," said Warner.
Want to try Parallels RAS? Download a free 30-day trial right now in three forms:
On-premises installer
Downloadable virtual machine appliance
Microsoft Azure virtual machine (AWS Amazon Machine Image [AMI] is forthcoming.)