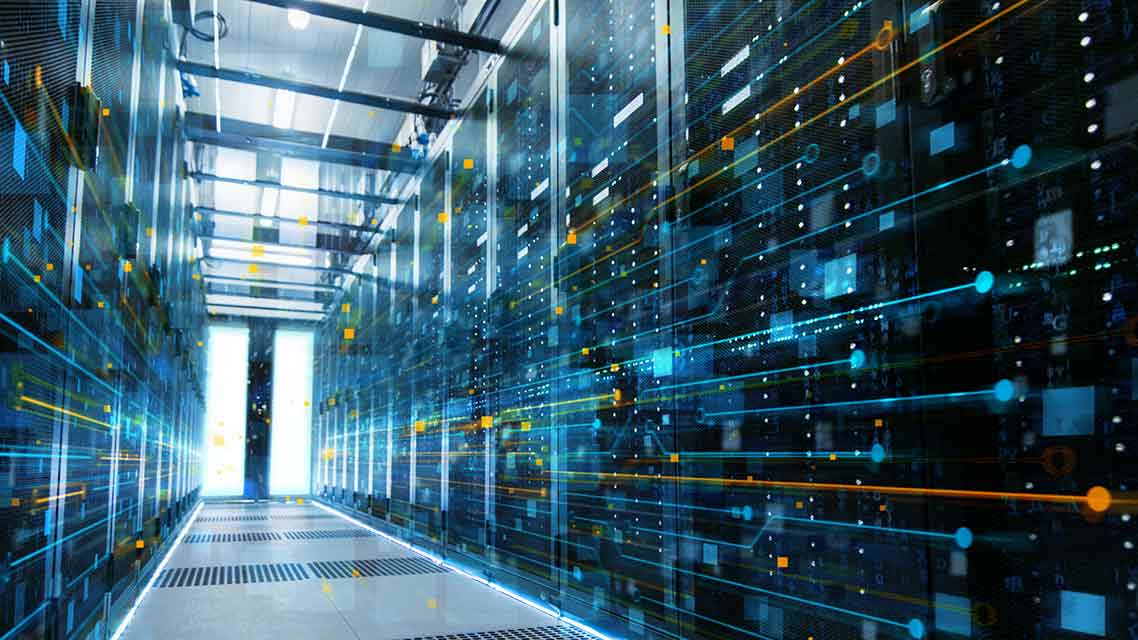 Choosing Between Alibaba Cloud Vs AWS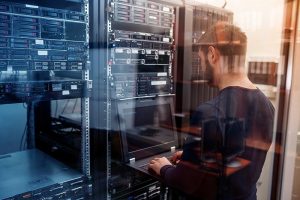 The total cloud computing market doubled in size from 2017 to reach almost $100 billion in 2019. Amazon pioneered cloud computing when it started Amazon Web Services (AWS) in 2006. AWS remains the market leader due to its first-to-market advantage as well as its more comprehensive portfolio, though other players are starting to provide equivalent offerings. Alibaba Cloud is fast gaining on the leaders and, driven primarily by the perception that it offers a better value proposition than AWS and the other top players, is already in fourth place overall, making many consider the differences in Alibaba Cloud vs AWS, and if it is worth it to shift.
Alibaba Cloud Vs AWS: Market Share
In Q4 of 2020, AWS led the world's cloud computing market with a 32% share, and Microsoft Azure came in second with 20%. With a 6% market share, Alibaba Cloud came in fourth, just a few percentage points behind third placer Google Cloud Platform.
Alibaba primarily served the China market when it started in 2009 and began servicing international customers only in 2015. Its leadership position in the vast China market, where demand for cloud computing services has grown significantly in the last few years, continues to drive its growth.
So far, 2020 market figures show a continuation of the upward demand for cloud computing amidst the pandemic, as more organizations shift their workloads to the cloud. As demand for cloud computing rises, Alibaba grows even faster, although it probably will not overtake AWS as the world's top cloud-provider anytime soon. However, it is already the Asia-Pacific market leader as of May 2020.
Alibaba Elastic Compute Service (ECS) vs. AWS Elastic Compute Cloud (EC2)
Alibaba Elastic Compute Service (ECS) is Alibaba Cloud's Infrastructure-as-a-Service (IaaS) offering. It offers auto-scaling and auto-provisioning of ECS instances and various scenario-based instance types suitable for small and large companies. ECS offers Dedicated Host Clusters for organizations that want servers reserved solely for their use and CPU options such as turning off hyperthreading. According to the 2019 Gartner IT Service Report, Alibaba ECS is the number one IaaS provider in the Asia-Pacific market.
Amazon Elastic Compute Cloud, or Amazon EC2, is the IaaS offering from AWS. Using Amazon EC2, organizations can configure secure virtual servers on-demand and manage their storage without any upfront costs. Designed with developers in mind, Amazon EC2 gives organizations complete control over their computing resources, which can be any of 300+ instance types. Based on data from Amazon's health dashboards, Amazon EC2 experienced fewer downtime hours than its closest competitor in 2018. Amazon EC2 remains the world's IaaS leader.
Global Coverage and Stability
Alibaba Cloud's global infrastructure is spread across 22 regions and 63 availability zones, with multiple availability zones in each region. Zones may have one or more data centers. Organizations can manage their instances via a single dashboard even if these are spread across different locations. Alibaba Cloud has the largest network in China. It also has its own Content Delivery Network (CDN), with over 2800 nodes spread across 70 countries in six continents, ensuring fast and reliable access to your web applications from anywhere.
AWS enjoys the widest coverage among cloud service providers, having twice the number of regions as the next largest provider. AWS serves over 245 countries and territories worldwide through a network of 24 regions and 77 availability zones, with each region having several availability zones and/or data centers. AWS has a strong presence in China, though it pales in comparison with Alibaba. Recent AWS innovations include Local Zones, which are ideal for high availability and fault tolerance in low-latency applications. There is currently only a single Local Zone, in Los Angeles, with another one expected to be set up later this year.
Alibaba Cloud Vs AWS – Storage
Alibaba ECS offers object, file, and block storage products, including Object Storage System (OSS), Elastic Block Storage (EBS), and File Storage NAS.
You can store and retrieve your data to and from the cloud with OSS. To avoid any chance of missing or corrupted data in case of adverse events, OSS stores three (3) copies of your files and objects. Data transfer takes place over SSL, and the data itself is encrypted for additional security. OSS is integrated with the rest of Alibaba Cloud, and the storage is completely scalable and without any limits. Alibaba's SLA also assures you of more than 99.9 percent availability and reliability.
AWS also has object, file, and block storage products. These are Amazon Simple Storage Service (S3), Amazon Elastic File System, Amazon FSx for Windows File Server, Amazon FSx for Lustre, and Amazon Elastic Block Store.
Amazon S3 is designed for faster web computing and is easily accessible for developers. A best feature is its simple user interface (UI), which allows easy storage, retrieval, and access to your data wherever your location may be. S3 storage containers come in the form of buckets, and you can store up to as much as 5TB of data in them. You can also download your data at any time and give others access to your data as well.
Both Alibaba ECS and Amazon EC2 allow you to pay only for what you use. Thus, you can start with just the right amount of storage at minimal pricing and add to it as your application grows. Both are also highly scalable so you should not worry about their capabilities to handle your workloads if you use them.
However, while Alibaba has storage services that compare favorably to AWS, the latter still has a more extensive product offering. The variety means that AWS has more solutions that meet different use cases.
Alibaba Cloud Vs AWS – Pricing
Alibaba Cloud offers two conventional payment options to customers: pay-as-you-go and subscription. Pay-as-you-go allows payment for the actual resources your organization uses and is ideal for use cases where traffic can drop or spike at any time. The subscription option requires upfront payments over a specific billing period and is recommended for long-term use in applications without sporadic traffic levels.
AWS also offers pay-as-you-go pricing, and your organization gets volume-based discounts when you use more services. Reserved Instances (RI) is the other AWS billing option. With it, you can buy reserved capacity for your needs and choose from No Upfront, Partial Upfront and Full Upfront payment options. With RI, you can save as much as 75% over pay-as-you-go. Alibaba Cloud has come up with its own Alibaba Reserved Instance, which is an exact copy of the AWS pricing option with the same name.
In terms of pricing, Alibaba Cloud seems to have a distinct advantage over AWS. However, Alibaba Cloud's pricing might not be that much better when you account for the substantial savings you can get from AWS RI.
Alibaba Cloud Vs AWS – Pros and Cons
Alibaba Benefits and Drawbacks
Benefits:
Affordable pricing
Growing rapidly and strongly
Diverse services
Drawbacks:
New to the US cloud market
Potential problems with compliance. The firm behind Alibaba Cloud is not American. It runs the risk of losing all data or having sensitive data kept on servers located outside the US.
AWS Benefits and Drawbacks
Benefits:
Wide global coverage
Reliable encryption and security
Extensive range of tools and features
Drawbacks:
Calculating costs are not so simple
Some limitations apply to AWS EC2 instances.
Deploy Parallels RAS on AWS or Alibaba Cloud
Regardless of whether your organization goes with AWS or Alibaba Cloud, or another cloud provider, you can use Parallels® Remote Application Server (RAS) to quickly create an affordable virtual desktop infrastructure (VDI) with improved security and centralized desktop-management services. Parallels RAS supports a wide variety of hypervisors and allows you to deploy VDI desktops on-demand automatically, using custom templates for creating and deploying guest virtual machines (VMs) on the fly. With Parallels RAS, multiple VMs can share the same software installation, thus saving disk space and deployment time.
Download the Parallels RAS trial, and set up your VDI on the cloud provider of your choice immediately.
Growth Opportunities for MSPs, ISVs, VARs and SIs in the Post-Pandemic Era
The Road from VAR to MSP: How to Successfully Transition from One-Off to Recurring Revenue