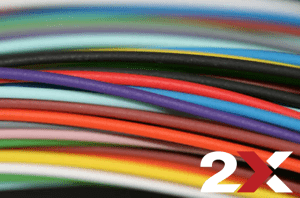 Because of changing technology trends, data centers are constantly being transformed. With increasing business demands and shrinking IT budgets, IT managers have a tough time moving applications from dedicated servers to virtual machines. While doing so, cloud deployment and mobile and social collaboration are three important areas that have to be considered. An application delivery controller (ADC) provides the required security, availability and agility to deploy business applications to remote users. According to MarketsandMarkets, the ADC market is expected to grow from $3.23 billion in 2013 to $5.82 billion in 2018.
Application Delivery Controllers Challenges
There has been a quick and significant development in the functionality of ADCs recently. Initially, ADCs were deployed before dedicated servers to balance network traffic efficiently. Dedicated servers are now replaced by virtual machines. Later, ADCs acquired the ability to integrate with virtual systems, not only managing the applications but also checking the health of hypervisors. Today, ADCs can run on commodity hardware too. With remote networks creating virtual offices, thanks to BYOD and the mobile revolution, businesses are now required to provide highly available application delivery at lightning speeds. Remote users must be able to access corporate resources at any time, anywhere and from any device.
2X has introduced a special feature in its v14 edition of 2X RAS, providing high availability by load balancing gateways.
High Availability of Applications with 2X RAS
2X RAS provides a comprehensive platform for better management of application delivery, while also load balancing traffic effectively. Earlier editions of 2X RAS checked server availability before forwarding a host connection in an RDS environment. 2X has extended this feature with High Availability Network Load Balancing (HALB) in v14. This feature not only checks for available servers but also checks the gateway a connection is distributed to, providing an additional layer of redundancy.
HALB is available as a software solution for seamless application delivery. The solution sits between the 2X RAS gateways and provides increased redundancy and security by checking the available gateways and servers. Multiple HALB services can be deployed where one gateway acts as a master and the others become slaves. A common IP called the VIP is shared by the master and the slaves. If the master fails, one slave is automatically promoted to master so that application delivery is uninterrupted. The use of multiple HALB services results in less downtime and increased performance.
HALB can be set up quickly and easily by importing a preconfigured virtual machine, along with the OS and relevant settings, to the hypervisor platform. Once installed, the appliance can be configured from a 2X RAS farm.
With HALB services from 2X RAS, enjoy incomparable application delivery for improved business performance at a cost-effective price.
References
Application Delivery Controllers: Application Delivery Network (ADN) Market worth $5.82 Billion by 2018 | marketsandmarkets.com
http://www.marketsandmarkets.com/PressReleases/application-delivery-network.asp
Application Delivery Controllers: Application delivery controller | wikipedia.org
http://en.wikipedia.org/wiki/Application_delivery_controller
Application Delivery Controllers: From load balancer to application delivery controller | riverbed.com
http://www.riverbed.com/blogs/From-Load-Balancer-to-Application-Delivery-Controller.html
Application Delivery Controllers: Virtualization & the Application Delivery Controller | datacenterknowledge.com
http://www.datacenterknowledge.com/archives/2012/10/12/virtualization-the-application-delivery-controller/
Application Delivery Controllers: application delivery controller definition | searchnetworking.techtarget.com
http://searchnetworking.techtarget.com/definition/Application-delivery-controller