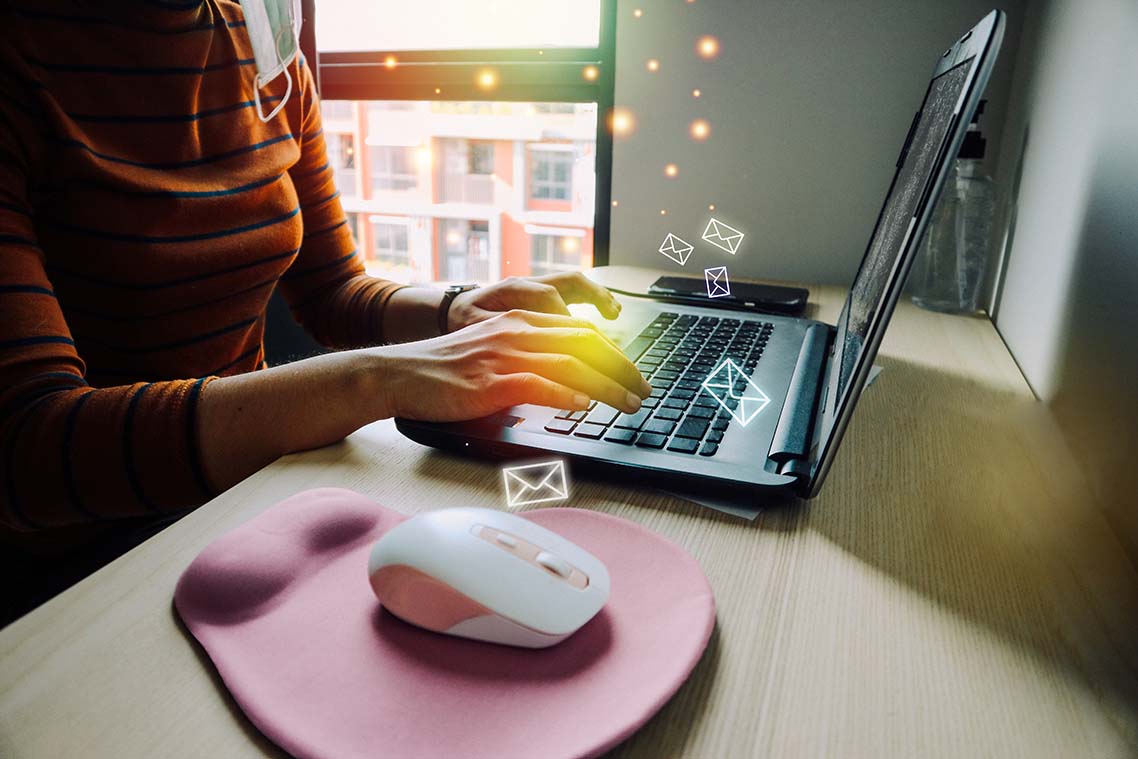 How to Attract and Retain Top Talent with a Hybrid Working Model
Of the many changes to the business world since the COVID-19 pandemic first hit, perhaps the most significant has been the rapid shift to a remote work model, which continues to persevere more than 18 months later. As the pandemic begins to recede, it's clear that working styles have changed, with most employees seeking more flexible working options.
The "Great Resignation" currently underway has resulted in many workers leaving their jobs in the wake of the impact of the pandemic. In July 2021 alone, 4 million US citizens quit their jobs. One study found that, among workers who resigned, 20% cited a lack of flexibility. This trend doesn't appear to be shifting anytime soon.
A 2021 Microsoft survey found that 41% of workers are still considering either quitting their jobs or changing professions, while a global survey found that 54% of employees said they would consider leaving their jobs post-pandemic if they're not provided with some form of flexibility regarding when and where they work.
But the news isn't all bad for organizations. Employers can optimize their current workforce and even attract new top talent by enabling a hybrid working model, which is defined as a mix of in-office and remote working.
In this post, we'll cover the challenges businesses currently face amidst mass resignations, and how implementing a hybrid working model can help solve these challenges.
3 Hiring and Retention Challenges Businesses Face
Research shows that people often quit their jobs after facing a "turnover shock."
This is typically an event that inspires deep reflection about one's work life and job satisfaction, such as the death of a loved one—or in this case, a global pandemic like COVID-19.
Upon reflection, many employees feel too burned out to continue working at businesses that aren't receptive to adapting to their changing needs. As a result, employees are leaving their jobs and employers are struggling to keep current workers and hire new ones.
Here are three of the top challenges businesses are currently facing when it comes to worker retention:
1. Employee Needs and Expectations Have Changed
The top five industries seeking to hire workers right now are finance, technology, business services, healthcare, and manufacturing. All these industries have one thing in common: difficulty finding qualified candidates to fill open positions. Over 54% of companies around the world are reporting talent shortages—the highest level reported in over a decade.
With a record-breaking 10.9 million open jobs in the US at the end of July 2021, employers are struggling to find skilled workers. The question is, why?
The answer is multi-layered. To start, the pandemic permanently altered the employment landscape. Workers today aren't looking for the same things they were a few years ago.
Instead, flexibility, work-life balance, and the ability to work remotely are now top concerns. Here are a few examples:
73% of employees surveyed want flexible, remote work options to stay.
38% of workers who plan to look for a new job after the pandemic say this shift is due to work-life balance issues.
65% of employees want to work remotely full time after the pandemic.
With the current global talent shortage, skilled workers are in an ideal position to make certain demands of employers about their working conditions. As such, organizations need to understand what employees' priorities are—and adjust their workplaces accordingly—to retain existing workers while also attracting new talent so they can compete effectively with other businesses.
2. High Productivity Is Masking an Exhausted Workforce
Several studies have shown that remote workers are more productive while working from home. There are many reasons for this, such as a quieter work environment, fewer distractions, and more hours worked per shift.
According to one study, employee productivity increased by 47% since the start of the pandemic in March 2020. But in order to maintain this productivity, many workers find themselves accepting a lot of unscheduled, last-minute meetings and responding quickly to Microsoft Teams chats.
For example, the average meeting time increased by 10 minutes—from 35 to 45 minutes—since the shift to remote work. Approximately 62% of calls and meetings are now unscheduled, and 50% of workers are responding to Microsoft Teams chats in five minutes or less.
But all this productivity, responsiveness, and increased collaboration time is hiding an ugly truth: employees are more exhausted and burned out than ever. According to a 2021 report by Indeed, 52% of respondents feel burned out and 67% report that this feeling only got worse during the COVID-19 pandemic. What's more, 38% of respondents who work remotely said this burnout got worse over the
3. Burnout Existed Pre-pandemic
With remote and hybrid work, workers have become more reliant on technology-based communications to get through their day. This same technology is also contributing to digital burnout, which is triggered by the prolonged and excessive use of digital devices.
This has been particularly difficult for Gen Z—individuals aged 18 to 25—who have just started out in their careers. It can be challenging to start a new job while being isolated at home, without being able to meet teams face-to-face and network with other company employees. Millennials are also struggling. In fact, research suggests this group may be the most burned-out generation yet.
Many things have led to this burnout, including the Great Recession and the COVID-19 pandemic, which together mark two major life disruptions in a little over a decade for this generation. In addition, with many millennials currently in their 30s—with the oldest ones nearing 40—many likely have kids and aging parents to support in addition to themselves, which is compounding burnout.
3 Ways Hybrid Work Can Help Overcome Hiring and Retention Challenges
Fortunately for organizations, there are clear actions they can take to overcome these challenges and provide better work environments for employees in both the short and long term. In this section, we'll explore how a hybrid working model can help overcome some of these challenges.
1. Provide Greater Flexibility for Workers
As mentioned, workers want flexibility above almost all else when it comes to choosing where they work. After the pandemic showed many employees that a better work-life balance is possible, few are willing to give this up.
As the data shows, employees won't hesitate to leave an employer if the organization refuses to provide flexible working conditions and instead insists on rigid working conditions. Offering employees the opportunity to work a mix of both in-office and remote work can enable them to choose which days they would like to come into the office if the work they do allows for this flexibility.
Organizations should also consider enabling greater flexibility around work hours (e.g., allowing employees to start or finish their workday earlier or later, or allowing for breaks during the day so employees can do things like take kids to school/pick them up or run important errands.
This approach can go a long way in making employees feel more appreciated and valued and enables them to take care of essential personal errands while also balancing work tasks.
2. Vastly Expand Your Talent Pool
When it comes to hiring, businesses that employ a hybrid work model can choose local talent or source from a global workforce. Companies located in big cities can hire talented workers from areas outside of the city. Similarly, businesses in smaller cities can take advantage of talent from larger metropolitan areas with workers that may possess a higher skillset than those located near the office. Remote job postings on LinkedIn alone increased more than five times during the height of the pandemic, signaling that many businesses already understand the value of tapping into larger talent pools and supporting hybrid workforces.
3. Enhance Communication, Even Across Distributed Teams
Face-to-face collaboration is indeed invaluable. Working in-office allows coworkers to discuss useful ideas during informal in-person conversations. It also allows for socialization, which helps foster deeper connections among teams and can spark innovation.
That said, technology has advanced considerably, enabling employees to work remotely but still communicate and collaborate easily with coworkers, no matter where they're located. These include communication tools like Microsoft Teams, Slack, and Zoom. Since the pandemic started, these companies have rolled out enhanced features to make collaboration easier.
Examples of new collaboration features include:
Breakout rooms in Zoom meetings that allow users to break up into smaller, more focused discussions.
The Fluid framework in Microsoft Teams, which makes it easier for users to take notes and assign tasks within a chat.
Scheduled send in Slack, which allows users to schedule messages to be sent later, making it easier to avoid sending messages when someone is away from the desk or on paid time off (PTO).
Deploying a hybrid work model allows employees to enjoy the best of both worlds. They can experience the benefits of collaborative, in-person relationships when in the office, while also having the chance to work remotely on tasks that require deep focus without losing their connection to coworkers.
Attract and Retain Top Talent Using a Hybrid Working Model with Parallels RAS
Parallels®️ Remote Application Server (RAS) provides a comprehensive solution for enabling hybrid work. It allows employees access to all the internal resources they need, regardless of where they're located or which device they're using.
Employees can also switch seamlessly to remote working during both expected and unexpected disruptions. Parallels RAS also supports multitasking, allowing users to run multiple applications simultaneously on their devices.
Furthermore, Parallels RAS ensures applications and desktops remain within the organization's on-premises server, ensuring their security. Even if an endpoint device is compromised, corporate assets remain safe in the centralized server, and the device's access can be removed remotely.
Creating a successful hybrid work model requires implementing greater workplace flexibility coupled with the right technology to provide employees with access to everything they need to do their jobs, whether they're working from the office or their dining room table.
Learn how Parallels RAS easily enables hybrid work by watching a free on-demand demo.