BPS Signs SPLA with Parallels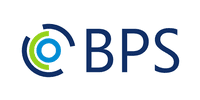 Today it was announced that BPS, (Learn more) a value added distributor & cloud Aggregator specializing in cloud solutions, has signed an SPLA distributor agreement with Parallels. This deal allows BPS to bring Parallels® Remote Application Server (RAS) to its Middle Eastern partners, enabling BPS to shake up the market for application and desktop delivery solutions by leveraging Parallels RAS unique features and its cost-effectiveness.
With Parallels RAS, BPS will enable partnered companies to increase user productivity by offering high-value workspaces on all devices, across any location. The solution improves a company's mobility and storage options by enabling data storage on the server system itself. It also increases data security and allows companies to become compliant with data protection standards and regulations.
Importantly, Parallels RAS achieves this with a low TCO to go along with its affordable price point. As one of the easiest-to-use technologies of its kind, Parallels RAS demands less from IT administrators. This lets companies effectively allocate their staff resources to more demanding systems, decreasing time and effort spent on mobile access and delivery—while still getting top-end results.
BPS is enthusiastic about the flexibility Parallels RAS will give their partners. They see the solution as a way to help their channel create affordable desktop as a service (DaaS) and software as a service (SaaS) offerings. They are confident that the complete package and out-of-the-box experience Parallels RAS offers could be a hit among companies of all sizes, across many different verticals.
Parallels is delighted at the prospect of working closer with BPS. Speaking about the deal, Parallels Channel Sales Manager Ekaterina Mayorova said, "The Middle Eastern region has been an important one for us here at Parallels. We are certain that with the cloud distributor expertise that BPS offers and the flexibility of our solution, we will be able to fuel new growth in businesses by helping companies meet the availability and data security needs of users and prospects across the region, no matter their IT architecture or configuration."
Negib AbouHabib , General Manager at BPS commented about this agreement " BPS Signs SPLA with Parallels "
BPS will be adding Parallels products to its diversified product catalogue offering new choices and capabilities to its partners in the Middle East, Levant and Africa. Parallels DAAS solutions will be enabling our channel partners to access new end-customers reach that are looking at full desktop automation at an aggressive pricing in their datacenters or as managed services.