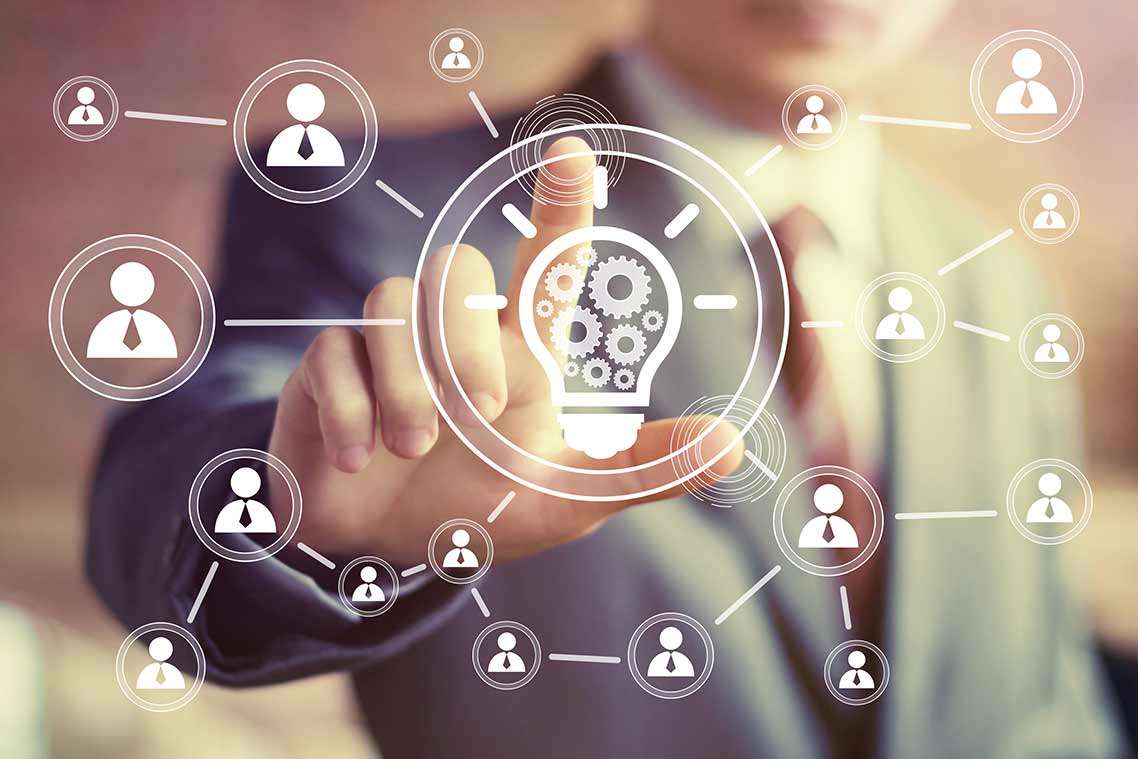 What Is Business Continuity Management, and Why Is It Important?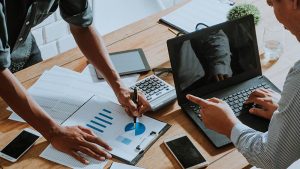 Organizations are under relentless pressures to implement new technologies that keep their business-critical applications, data and processes running 24/7. Any disruption can interfere with productivity and harm their reputations. Business Continuity Management (BCM) is a process that plans for any disruptive events in an organization. When executed correctly, BCM can help offer minimum acceptable services during disasters. This can help preserve the enterprise's reputation and drive revenues.
What Is Business Continuity Management?
Business Continuity Management is a holistic management process that identifies the potential risks in an organization and their impacts. The goal of BCM is to build organizational resilience in the wake of natural disasters or data breaches. This way, organizations can use BCM to safeguard their reputation and interests of their stakeholders when crises happen.
BCM is multidisciplinary, integrating the following disciplines, as explained below:
Crisis Management (CM)—establishes metrics that define what scenarios in an organization constitute a crisis and the steps taken to get IT systems back up and running.
Emergency Response (ER)—is the systematic response to dangerous or unexpected events at their initial stages. This may include evacuating people from buildings, turning off utilities and fighting fires. The goal of the ER is to mitigate the impact of the event on people and the environment.
Disaster Recovery (DR)—is the process that allows an organization to resume normal business-critical operations after a disruption. It focuses on regaining access to critical IT infrastructure that supports mission-critical applications after an outage.
Business Continuity (BC)—is the process that allows an organization to maintain essential functions during and after a disaster. As opposed to DR that focuses on getting the IT infrastructure up and running, BC focuses on getting all business operations back to normal after a crisis.
Risk Management (RM)—Risk takes many different shapes. It is advisable to do a business impact analysis and a threat and risk assessment. Bad actors, internal players, rivals, market circumstances, political issues (both national and international), and natural events can all pose threats. Making a risk assessment that identifies possible dangers to the organization is a crucial part of your plan.
What Are the Causes of Business Interruption?
Unexpected events come in many forms, which is what makes a Business Continuity Management plan so important. However, these are common ones that can interrupt normal business operations:
Fires—A fire can break out in a single office, a complex or an industrial facility. When not controlled at an early stage, fires not only cause great property loss but also disrupt normal business operations.
Natural catastrophes—Earthquakes, tornadoes, hurricanes and floods are common catastrophes that can occur. For organizations, this could mean shutting down operations for long periods.
Pandemics—The economic ramifications of a pandemic such as COVID-19 can be devastating. The unavailability of employees may mean you suspend some business operations. And if the pandemic prolongs, you could suspend your business operations indefinitely.
Terrorism—Acts of terrorism such as kidnappings, hijackings, assassinations, bomb scares and explosions can disrupt operations and impact an organization significantly.
Cyber-attacks—As businesses rely increasingly on the internet for essential business operations, cyber-attacks rise. Recently, hackers have become adept at exploiting vulnerabilities in organizations' IT infrastructures, which means more companies are at risk.
Machine breakdowns—When a vital piece of IT infrastructure stops working, you are faced not only with replacement costs, but you must suspend operations until you find a replacement.
What Are the Benefits of Business Continuity Management?
Ensuring that business processes remain operational in the event of a disaster is the primary reason why organizations implement a Business Continuity Management plan. However, there are plenty of others, including building confidence, gaining brand reputation and advantage, meeting regulatory requirements, providing business data and saving lives.
Building confidence with your customers and among employees
Ensuring that business processes remain operational after a disruption is vital. This is especially true when you provide products or services that are consumed daily. Being transparent about your ongoing business continuity efforts assures your customers that you'll always be there for them—no matter what. Showing a high level of commitment to BCM builds confidence among your customers and outside parties.
An effective BCM plan demonstrates to your employees that you have sound policies in place, encouraging them to work for the organization. It proves that you're a reliable company willing to take full responsibility regarding customers, employees and partners after a disruption.
Gaining brand value, reputation and a competitive advantage
Organizations that lack proper tools to handle disruptions usually appear incompetent in the public's eyes. In contrast, responding quickly and efficiently following a disruption can impress your customers. A quick response also mitigates any negative sentiments that usually accompany productivity loss following a disruption.
For most organizations, finding a way to thwart their competitors is a daily concern. Creating a comprehensive BCM is one way to achieve a strategic advantage. Any of your rivals that lack a BCM will be hard-pressed to remain competitive when a disaster strikes.
Meeting regulatory and compliance requirements
Organizations, especially those operating in critical infrastructure services, have to conform to a growing number of new industry guidelines and government regulations. Implementing sound BCM practices allows an organization to meet these requirements and helps manage business interruptions.
Providing valuable business data
BCM activities generate tons of data including critical tasks, business units, recovery time objectives (RTOs) and financial impacts after a disruption, among others. An organization can use this data in various ways, including process improvement and strategic planning activities that move the business forward.
Saving lives
Ensuring that the business remains operational throughout the disaster period is an essential priority for BCM. However, BCM is also about the safety of your employees. The best way to ensure the safety of your employees is by developing comprehensive BCM that prepares them in the event of a disaster. For example, designating meeting points after a fire or explosion in the building is vital for safety and crisis communication.
How Do You Create a Business Continuity Plan?
A Business Continuity Management Plan (BCP) is, without doubt, the most critical piece for running a resilient business. By detailing procedures and processes necessary to keep operations up and running, BCPs build customer confidence, protect the supply chain and mitigate financial risks, among others.
An effective BCP is a seven-step process, as explained below:
Step 1: Set objectives and goals.
Business Continuity Management plans extend beyond your IT infrastructure. They apply broadly to all the critical areas of your business, including operations, human resources, public relations and more. When planning, you should ask the following questions:
How detailed should the BCP be?
Which departments will the BCP cover?
What are the outcomes of the BCP?
How will you track the milestones?
Step 2: Establish an emergency preparedness team.
Establishing the command team and its responsibilities are crucial to a successful Business Continuity Management plan. As such, you should choose only employees as leaders if they can bring value to Business Continuity Management and can keep things moving when a disaster strikes.
Step 3: Assess risk and perform Business Impact Analysis (BIA).
BIA helps you assess and understand the physical, financial and operational risks that are likely to occur following a disruption. You can have your team brainstorm a list of all the possible risks and threats to the organization and document them.
Step 4: Identify essential business services.
At this stage, you determine the nature of essential services or functions in your organization. Next, you figure out how your company will maintain those essential services during an emergency.
Step 5: Plan for each essential service.
If your organization runs different essential services, each function needs to have its own plan. Questions that you need to answer at this stage include:
How will you communicate the emergency to your customers?
Will you be ready to switch to another supplier in case inventory runs out?
What options do you have if the shipping company experiences disruption?
Step 6: Review the business functions.
Ensure you have left no business service out of your BCP by reviewing all the options. Ensure you've documented the following:
Level of each risk to the business.
Impact of the risk on customers and employees.
Method for communicating the risk to customers and employees.
Creation of the emergency policy.
Financial resources to tap in case there is a disaster.
Step 7: Train, test, revise and update the BCP.
The BCP formation processes can never truly conclude since an organization's risks and requirements keep changing. Present the BCP to all the stakeholders for their input. If the BCP has any missing link or weakness, address it immediately, and train all your employees accordingly.
How Can Parallels RAS Help Implement a Business Continuity Plan?
Nothing is ever certain. Perhaps your organization will never encounter a significant disruption. But the chances are high that you'll encounter many risks emanating from disruptions or even possible disruptions. In an always-on, 24/7/365 world, you can gain a strategic advantage—or lose it—depending on how you handle Business Continuity Management.
Remote access can be an integral part of BCM by allowing employees and customers to access business-critical applications remotely during disruptions. Remote access can also allow IT administrators to perform service redirections and recovery procedures remotely. In this regard, you need a holistic remote access solution to take your BCM a step further.
Parallels® Remote Application Server (RAS) is one such solution. As a holistic virtual desktop interface, or VDI, solution, Parallels RAS extends remote access by allowing users to access virtual desktops and applications from any location, on any device and with any platform. In this way, Parallels RAS helps to enhance business continuity since employees can access their desktops and applications securely from home, without the need to be in their offices.
Parallels RAS is also cloud-ready. Your employees and customers can access their business-critical applications and desktops easily and remotely on Amazon Web Services (AWS), Azure and Google Cloud Platform. Most importantly, Parallels RAS can balance requests from multiple servers via its High Availability Load Balancing (HALB). This prevents any server from being a single point of failure while extending business continuity in the process.
Download your 30-day Parallels RAS trial, and experience Business Continuity Management first-hand!