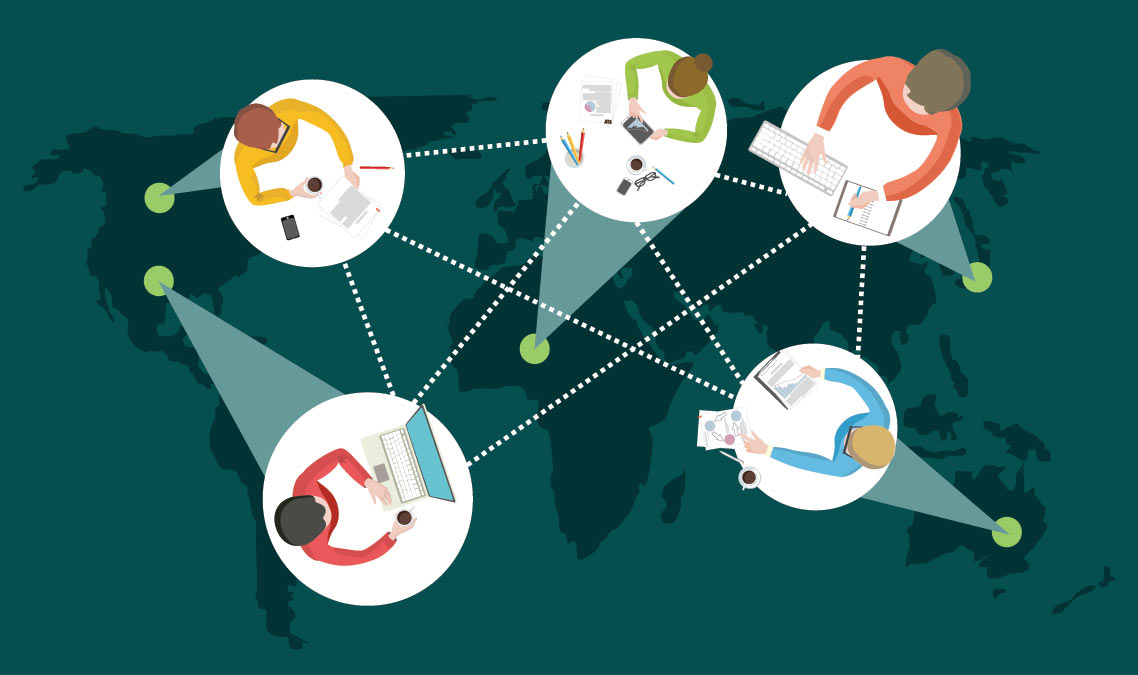 End-User Computing Trends to Look for in 2021
The events of 2020 have changed end-user computing (EUC) as we know it. Remote working, which not so long ago used to be a luxury afforded only to a few white-collar employees, became a workplace phenomenon. And EUC—powered by technologies such as virtualization, mobile computing and cloud computing—played a significant role in this shift.
So, what next? This article explores three EUC trends for 2021.
DaaS Becomes Widely Adopted
The concept behind desktop as a service (DaaS) isn't a new one. Desktop virtualization has been with us for decades. With the growing pervasiveness of cloud-first and post-pandemic realities, DaaS is emerging quickly as an affordable, reliable and scalable way to deliver applications and desktops in end-user computing.
Gartner's analysis reveals that the DaaS marketplace will grow at a compound annual growth rate of 58.8%, from US$1.6 billion in 2019 to US$2.6 billion in 2023. DaaS adoption has been fueled further by traditional EUC leaders such as VMware and Citrix, and now Microsoft. Microsoft's Azure-based Windows Virtual Desktop allows organizations to migrate from conventional Windows desktops and applications on individual end devices to multi-session Windows 10 in the cloud.
If Microsoft's success with Office 365 is anything to go by, demand for Windows Virtual Desktop and other DaaS solutions will soar in 2021. Parallels® Remote Application Server (RAS) 18, the latest release due in December 2020, integrates with and extends Windows Virtual Desktop capabilities. It will be possible to unify all virtual workloads and resources from a centralized console, delivering a single solution to end-users.
Increased Variety of Devices
Complete personalization of computing is one of those end-user computing trends that has been prevalent in recent years. Today's consumers want a technology that is a natural extension of themselves, which is reflected in the evolution of device form factors. As work trends evolve, there is an increased need for IT to enable access to apps and data on a variety of devices.
Emerging work trends have accelerated the need for devices that are not only portable but also mobile and can get the work done. Naturally, consumers love those devices that deliver full PC productivity and performance while offering other capabilities such as touch and quick responsiveness. In 2021, device expectations will continue to diverge to address these issues.
Parallels RAS is a cross-platform solution providing a consistent, intuitive and native user experience on any device, including desktops, thin clients, Chromebooks, Android and iOS devices. Users can access their workspaces wherever they are, on the device of their choice.
Remote Working Becomes Mainstream
Even before the pandemic struck, mobile workforces, telecommuting, and remote working were becoming more widespread because of the flexibility and work-life balance they provide. The COVID-19 pandemic forced many organizations to switch to remote working very quickly.
Gartner's report shows that 48% of workers will likely work remotely (at least in part) post COVID-19, whereas 30% of workers worked remotely before the pandemic. Today, many organizations are adopting appropriate IT infrastructure that can help them provide remote working capabilities to their employees.
As we move into 2021 with no solution yet for the current crisis, remote working will be a reality and not just as a temporary measure. What's more, millennials—who constitute the bulk of the workforce in any organization—prefer remote working over traditional work environments.
As such, organizations that want the best talent from millennials must provide remote working options. Leading companies such as Twitter, Square and Shopify have already allowed their employees to work remotely indefinitely. No matter the direction 2021 takes us, Parallels RAS will always be one step ahead, streamlining remote working by offering secure access to applications and desktops.